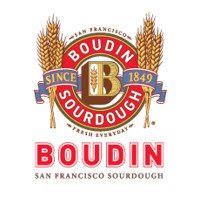 Boudin Bakery is the oldest bakery in San Francisco. Famous for its sourdough French loaves, the bakery has expanded into the rest of California and has ambitions of expanding to the rest of the United States. To find out how to apply to Boudin Bakery online, please read on further for advice.
The original bakery was founded in 1849 by a man named Isidore Boudin, who was descended from master bakers from France. He pioneered the technique of using French baking techniques to make sourdough breads, a tradition that continues to this day, using the same starter culture that Boudin himself used back when the bakery was founded.
A quick glance at the company's list of breads shows its unique offerings. From sourdough rounds to seeded baguettes, the bakery offers breads that are a cross between old world elegance and rough and ready gold rush cuisine. Add to that nutritionally conscious menu items such as salads and light breads, and you have a modern day bakery steeped in traditions of the past.
The company's application process is also a mix of old and new. You can submit a Boudin Bakery application online using video or audio, along with the usual online forms, and also use a printable application form. Please go to links the below to submit your direct application. It is a free application process.
Boudin Bakery Careers
The hourly job opportunities are mostly for the people who perform the menial, prep and distribution duties that keep the bakeries' operations running. Many of these positions require shift work and some travel. Boudin Bakery jobs in this category include bakers, heart of house, distribution drivers and Guest Service Representative.
Management positions are salaried jobs that are involved in administration, management and relationship building for the individual branches. These positions are primarily concerned with the backend operations of the bakery and with supervision of hourly staff as they perform their duties and carry out plans. These Boudin Bakery careers include managers, shift supervisors and catering supervisors.
How old do you have to be to work at Boudin Bakery? The minimum age for employment in California is 14, but you need to be 16 or older to fill in a Boudin Bakery application. If you are between the ages of 16 or 17, you need a permit from your school to work. Otherwise, the minimum age for employment is 18 years of age.
Management employees are generally entitled to a generous benefits package, including health, vision and dental overage, disabilities benefits and a 401(k). Employees are also entitled to a biennial performance-based bonus. Some positions provide a driving allowance or access to a company vehicle as part of your work, since you may need to travel between locations.
This is how to apply for Boudin Bakery online: click on the link below and select hourly positions. After that, select the job title you are looking for. This procedure also works for management positions, since the management position link only goes to a linkedin page. If you apply online, you can use the multimedia applications. If you wish to fill in a printable application for Boudin Bakery, you can download application form at the PDF link below.
Boudin Bakery Job Descriptions
Baker – Bakers are responsible for preparing bread and pastries in bulk. They are responsible for quality control and ensuring that the pastries made and served are up to the standards. As well, bakers will have to keep the kitchen clean, keep updated on recipes and remain professional. Estimated salary for this position is about $27,000 depending on location.
Heart of House – This is a customer service position. The Heart of House takes customer orders, fulfills them by preparing drinks and warming and slicing bread and pastries as requested. They are also responsible for keeping the bakery clean, handling cash and for greeting new customers. This position usually pays minimum wage. 
Catering Coordinator – The responsibilities of this position are to take note of catering requests, arrange transport to the location, co-ordinate preparations with the client and arranging the catering display and ensuring that the venue is cleared up after the event. Estimated salary for this position is about $28,000 a year. 
Manager – The manager reports to the general manager of the branch. He or she is responsible for implementing policies that maximize the profits of the branch while maintaining a high level of service and upholding the reputation of the brand and branch. The estimated salary of this position is $50,000.
Distribution Driver – This is an hourly job responsible for delivering goods within specified times to ensure that items are fresh, maintaining a clean environment. This job will require a lot of lifting, standing and movement of heavy loads. You will require a driver's license to perform this job. Payment for this job starts at the minimum wage.
Boudin Bakery Interview Questions
Following are some sample interview questions:
What is your experience in the hospitality industry? The person who's hiring is interested in seeing how much training you may need to undergo if they accept you for this job. Discuss all experience you've had in baking and serving in the hospitality industry, even informally. This is a question that will likely be asked if you were applying for a customer facing position.
Why did you decide to apply to work at Boudin Bakery? Some research would be in order here. If applying, say, for a customer facing position, you might want to visit the bakery you are applying for and see what the experience is like so you can discuss what appealed to you.
What are your strengths? Remember to remark on strengths that are relevant for the position for which you seek employment. Discuss how these strengths will serve you in your future job and how they served you when you were working at previous jobs, preferably with an anecdote or two. Be careful not to sound too proud. 
What are your weaknesses? This question should be answered honestly, but in such a way that the weakness doesn't have much effect in the job you are applying for. For example, if you were shy, this would be considered a serious weakness if you were applying to be a catering coordinator, but not as much of a weakness if you were applying to be a driver. 
What career path do you envision for yourself? Since many people who work at bakeries do not see themselves as having careers as bakers or even in the hospitality industry, it is best to answer this question honestly. Of course, people who express an interest in further career development in the hospitality industry would be favored for the job.
Advice For Application Process
An interesting part of the online application process for this company is that there is a multimedia component to the application. It is recommended that you take advantage of this and submit a video application. It should be spontaneous, but well articulated. You should probably try one or two takes before deciding which one to submit.
Your video submissions should give a good example of what your personality is like. You've got to demonstrate your enthusiasm and personality and how it would make a good fit with the company. For example, if you're applying for a baker, maybe you want to film yourself surrounded by baked goods and gear.
Like your video, your resume should reflect the position you are applying for. The more detailed the job description, the more likely it is that you should put keywords that appear in the description in your resume to even get noticed. You should ensure that experience that you have can be directly applied to the job you're applying to in some way.
When you go into the interview, dress in formal business attire. Make sure you are well rested. Speak clearly and answer the interviewer's questions directly and truthfully. Although it may not be advisable to be absolutely honest when answering certain questions, you should under no circumstances tell any lies.
Also See:
Godiva Chocolatier: See our guide for careers at Godiva Chocolatier.
Freshberry Yogurt: Freshberry Yogurt offers opportunities for both, beginners and experienced roles.
Jamba Juice: See this page for jobs at Jamba Juice.
Baskin Robbins: See our resource page for more information on Baskin Robbins careers.
Braum's Ice Cream And Dairy Store: See our resource page for more information on Braum's Ice Cream And Dairy Store careers.
Company Links
https://www.boudinbakery.com/Careers
https://www.boudinbakery.com/ximages/pdfs/BoudinEmploymentApp.pdf
https://www.boudinbakery.com/meetboudin/