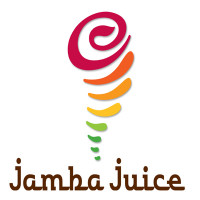 The Jamba Juice Company is one of the most popular restaurant chains in the United States which offers nutritious products. Its healthy menu selection includes its famous non-fat fruit juice smoothies with cream and superfood varieties, plus a wide array of baked goods and energy bowls. It has a partnership with Nestle since 2007.
The company began as a concept from a college project by a cyclist and healthy-lifestyle advocate Kirk Perron. He founded the company in March 31, 1990 and opened its first kiosk in California. Kevin Peters, Joe Vergara, and Linda Ozawa joined their friend, Perron, when the company was incorporated as Juice Club, Inc. in 1990.
The restaurant chain now operates in 26 states across America and has established branch locations in Taiwan, South Korea, Philippines, Canada, Thailand, and the United Arab Emirates. It has over 752 franchise locations across the United States outside the 65 stores located abroad. It has over a thousand employees positioned in all 852 stores.
The company offers a generous employee benefits program that includes a wide health insurance coverage topped by dental and vision coverage. The company puts premium on employee health. In addition to the life insurance package, the company also offers health savings account to its employees as well as supplemental life and disability insurance packages.
The healthy food restaurant chain believes in maximizing the potential of its employees. In addition to employee benefits, its human resources department make it a point to inspire employees to take on a healthy lifestyle. The company also believes in equal opportunity. It adheres to positive affirmation and puts priority for women, minorities, and PWD applicants.
How old do you have to be to work at Jamba Juice?
Interested applicants 16 years old and above are welcome to submit their applications to any of the company's store and franchise locations worldwide.
Jamba Juice Careers
The company offers a progressive career path for all employees, allowing them to develop professional and personally through a vibrant and healthy working environment. Its 852 stores worldwide offer the following available positions:
Team Member: With millions of customers piling up at the same time, team members should be fast in-service delivery and yet able to remain calm and friendly to all customers. Team members are responsible for a variety of store tasks depending on the need. Team member responsibilities include operating the cash register, cleaning the store, and customer service assistance.
Master of Blending Arts (Team Member): The MBA career path is for Team Members who have shown great interest and exemplary performance in blending juices. MBA team members are responsible for creating refreshing and nutritious juice blends for store customers. 
Shift Lead: Shift Leads directly manage team members to keep in line with the company's service and product standards. Shift Leads are also expected to become knowledgeable in the company's product offerings including the nutritional value customers get in every cup of fresh fruit juice products.
Assistant General Manager: Assistant General Managers are tasked with assisting the store manager in maintaining store operations daily. Assistant Managers are also responsible for analyzing financial reports submitted by Shift Leads or team members.
General Manager: General Managers or Restaurant Operations Managers manage Shift Leads in stores wherein they are assigned. The General Manager oversees managing profit and loss, store-level sales and inventory costs while maintaining successful store operations. As a leadership position, General Managers are also expected to demonstrate exceptional leadership skills and ability to come up with initiatives and promos that are consistent with the company's standards and core values.
Associate Manger of Operations Services: Associate Manager of Operations Services serves as the key person that maintains, designs, and develops operations policies, programs, and resources across all franchise locations of the company. This role is tasked with the supervision and guidance of franchise owners towards ensuring that all company locations function in a manner that is consistent with the company's brand standards.
Payroll Coordinator: Payroll Coordinators are primarily responsible for processing payroll accounts for over 1,500++ company employees. The position requires a background in financial management and a high level of understanding company payroll policies and financial procedures.
Senior Manager, Corporate Paralegal: Senior Manager for Corporate Paralegal oversees managing the store's corporate governance systems as well as litigation management and standard compliance affairs. The position requires a bachelor's degree in legal studies or in any related field.
Training Manager: Training Store Managers (TSMs) are responsible in developing employees and training team members to become store managers one day. TSMs are expected to be able to perform all the duties of a general store manager and must demonstrate exemplary leadership skills and behavior.
District Manager: District Managers maintain, develop, and manage store operations in a given district of store locations. The role of the District Manager is to develop a strong management team across all stores under his/her supervision and maintain strong guest relations standards for all staff.
Jamba Juice Application
How to Apply? Job application at Jamba Juice is an easy step-by-step process. Application forms are available online and can be submitted to all stores with current job openings.
Is online application available? Interested applicants can easily download job application forms online. Applicants can submit their applications through email or through personal appearance in any accepting store location nationwide.
Tips for filling application form. The application form is quite straightforward. It is a 2-page document that simply asks for personal information, availability, educational background, employment information, and professional references. The last part is the applicant's statement wherein you would have to pledge to answer all questions as honestly as possible. Any false information included in the application form can lead to immediate disqualification and may be punishable by law.
Advice on resume. Make sure your application form is updated and that you provide all the correct information asked of you. Store managers or HR representatives can verify any information on your resume through interview sessions which they may sometimes require. Also, make sure to have an impressive professional reference selection.
Advice on interview preparation or process. The company's interview process seeks to understand an applicant's personal background, educational profile, and employment history. In addition, the company makes it a point to look for employees who are healthy-lifestyle advocates.
Facts about Jamba Juice
Healthy Lifestyle – The company's culture takes root from its beginnings as a healthy food choice restaurant. It maintains even until today, its healthy lifestyle advocacy even in its work environment as well as in its store product selections and even in its store design and facilities.
Innovation Bar – On November 2015, the healthy-lifestyle restaurant chain announced the creation of its concept store called the Jamba Juice Innovation Bar. Located in Old Pasadena, the Innovation Bar features a diverse food offering including quinoa bowls, hummus-based meals, vegan food choices as well as their usual smoothies.
Nutritious Food Choices – The company is widely known for its healthy-lifestyle advocacy that comes from its founder Kirk Perron. This translates to its well-known selection of nutritious smoothies and cereal bowls.
Enhancing Eco-Sustainability – As part of its corporate social responsibility program, the company works actively to reduce its environmental footprint towards contributing to healthier communities.
Application Links
Company : www.jambajuice.com
Careers: http://www.jambajuice.com/connect-with-jamba/careers/job-listings
Application : http://www.jambajuice.com/~/media/www/files/2017-jambajuice-app.pdf