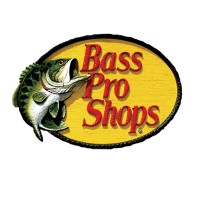 Bass Pro Shops is a major chain of fishing and sports gear found in many locations throughout the United States. What started out as a small shop selling fish bait and worms has turned into an industry leader, so there is no surprise why so many people submit a Bass Pro application for a chance at employment with them.
Back in 1971, a gentleman by the name of Johnny Morris became frustrated with the lack of fishing tackle in his local stores and so decided to set up his own shop. After traveling across the country in search of premium fishing tackle, he returned home to Springfield, Missouri, and opened up a small store in behind his father's liquor store. His homemade bait become so popular, that Johnny created a mail catalog in 1974, so that people around the country could order his products.
From these humble beginnings, Bass Pro became the largest mail order sporting good store in the world. To meet with demand, a separate wholesale business called American Rod and Gun was created in 1975. Further expansion involved selling boat motor and trailer packages as well.
As well as providing premium supplies and equipment, Johnny Morris was also dedicated to inspiring people both young and old to not only love and enjoy the outdoors, but to also be aware of the importance of protecting the environment. The company supports many organizations that work to conserve and manage the country's natural resources. The main initiatives include fish and wildlife habitats, outdoor education, the improvement of the quality of water, and advocacy of conservation.
Bass Pro Careers
The stores are typically very large in size, so there is a need for hiring many staff to fill the variety of Bass Pro jobs. Entry-level work is readily available, and for most of the positions you do not need qualifications or experience. As well as cashier and merchandising roles, there is also the need for staff to fill sales positions in each department, including boating, camping, fishing and hunting. Bass Pro jobs are highly sought after.
There are also a number of Bass Pro careers in the corporate side of the company. For these types of positions you would need qualifications as well as experience, and the requirements for each are outlined on the company website when you search for Bass Pro jobs online. The main area of corporate positions is in the field of management.
How old do you have to be to work at Bass Pro? You must be 18 years old to apply for jobs at Bass Pro.
As well as competitive salary and pay packages, there are a number of other benefits for eligible employees. These include discounts on the merchandise and the opportunity to advance your career if you wish. Additional benefits may include healthcare coverage, 401(k) retirement plans and paid vacation time. Positions may be either full time or part time, depending on the requirements of the individual store. Generally the hours of operation are Monday-Saturday from 9:00am – 10:00pm, and Sundays from 10:00am – 7:00pm.
Job Descriptions & Salaries
Cashier – The main responsibilities of this role include the use of automated point-of-sale systems to operate cash registers, and to handle and process customer orders and purchases. Customer service tasks also include greeting shoppers and demonstrating knowledge of products and current sales promotions. Cashiers are responsible for keeping the checkout area clean and tidy at all times. Starting rate is often minimum wage, with the average pay increasing to between $8.00 – $9.00 per hour.
Stock Clerk – Another name for this role is 'receiver'. The main duties involve the initial receipt of merchandise shipments as they arrive. A level of physical fitness is required, as the job involves unloading the shipments from delivery trucks and placing it in an organized fashion in the stockroom. Stock clerks assist with the processing of returns and help to restock the store. The average hourly salary is around $11.00.
Sales Associate – Sales associates are required to work in the various departments throughout the store. Usually they are assigned to a particular department, and they must quickly learn about the merchandise and products to be able to assist the customers. Consideration is given to those with a background or some knowledge in these areas, but it is not essential as full training is given. As well as sales duties, associates are also required to keep the store floor clean and tidy, and ensure the shelves and displays are well stocked. The pay rate is generally between $9.00 – $10.00 per hour.
Group Sales Manager – A Group Sales Manager is required for each department within the store, and must have a minimum of 3 years experience for hiring consideration. Responsibilities include generating departmental sales and profit, whilst controlling the expenses, inventory and payroll of their department. They are also responsible for merchandising, marketing and overall store operations. The maintenance of weekly work schedules and monitoring the daily activities of up to 30 associates is necessary. The average salary is around $48,300 per year.
Bass Pro Interview Questions
If you receive an interview for one of the many job opportunities available, it is a good idea to consider what questions may be asked so that you can have answers ready.
Why do you believe you are qualified for this job? This is an expected question in an interview situation. Outline your experience and qualifications if you have any. If not, talk about your interest in a sport or outdoor activity that has provided you with the knowledge required to do the job.
What five words would best describe you? The interviewer is trying to find out how you see yourself and your capabilities. Think of positive attributes you have and if necessary ask a friend for their opinion.
Are you good at working within a team? If you haven't had experience working in a team, you could explain how you have been in a team situation with regards to a sport or academic setting.
What do you know about Bass Pro? It is a good idea to thoroughly research any company you are applying to work for. This will enable you to have enough knowledge to answer this question efficiently.
Why do you want to work here? This question is asked to find out whether you want a career with this particular company, or are just looking for a short-term job. Explain what it is about the company that attracts you, whether it's the career opportunities, the working environment, or what the company stands for.
Advice For Application Process
A Bass Pro application must be submitted online through their official website under the careers section. This easy to follow site explains how to apply for Bass Pro online. There is no download application form and no printable application form so you cannot make a direct application at your local store. If you do find a printable application for Bass Pro on a third party site, make sure it is a legitimate form.
Bass Pro jobs online are separated into the different job categories, which makes them easy to search. The free application process is simple, and your online application form includes information on your qualifications and experience. Make sure your application form is filled out correctly to further increase your chance of working for this company.
For an interview, it is important to dress appropriately to make a good impression. You must be polite and friendly to everyone you come into contact with. Once in the interview, sit up straight and try and seem confident, even if you are nervous. Some people like to take a copy of their resume with them so that they can refer to it if necessary. Make plenty of eye contact and remember to smile. Be sure to thank the interviewer at the conclusion of the interview.
Also See:
Kay Jewelers: Visit the job application for Kay Jewelers to apply today.
REI: Use the REI job application to apply here.
Home Depot: See our resource page for more information on Home Depot careers.
84 Lumber: For employment at 84 Lumber visit the application page.
Crate And Barrel: See our resource page for more information on Crate And Barrel careers.
Company Links
http://www.basspro.com/webapp/wcs/stores/servlet/CFPage?storeId=10151&catalogId=10051&langId=-1&appID=23
http://www.basspro.com/webapp/wcs/stores/servlet/CFPageC?storeId=10151&catalogId=10051&langId=-1&appID=659