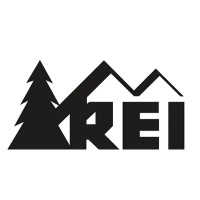 REI started out as collaboration between 23 friends who enjoyed mountain climbing, who decided to create the best possible line of clothing and equipment for the outdoor experience. Since 1998 they have been consistently placed on the '100 Best Companies to Work For' list by Fortune magazine. A REI application is the first step to a great career in this industry, and there are many locations to choose from.
By designing and creating their own gear, REI are able to provide a 100% satisfaction guarantee on every product they stock. They know how important it is to have complete faith in the equipment you use in the outdoors. Customer service and satisfaction is paramount, and with such expertise in the field, staffs are able to ensure the customer is given the right advice. They may even share a story or two about their own adventures.
A love of the great outdoors and all the activities associated with it is a huge advantage to working in this company. Despite their advanced growth over the years, they still are focused on helping others enjoy the experience of exploring the great outdoors. Not only do they help the customer select a product, they also teach about the product.
REI donates millions of dollars to helping the conservation efforts across the nation. As well as financial assistance, they also provide teams of volunteers to help clean up beaches, restore local habitats and build trails. They practice responsible business methods to help reduce their own environmental footprint.
REI Careers
There are a variety of REI careers available, and you can apply online for any of them, if you have the right qualifications or experience. There are positions in the retail stores as well as the distribution center, and there are even jobs in the outdoor school. The types of jobs you might find are sales specialists, cashier specialists, customer service specialists, and cardboard clerk. Warehouse associate, stocking specialists, and many more.
Corporate jobs are advertised regularly, as the company expands, so does the employment opportunities. Many of the corporate jobs are based at the headquarters, and they all are excellent career opportunities. Corporate positions include advertising managers, customer analytics analyst, development manager, designer, outreach administrator and production specialists.
How old do you have to be to work at REI? You must be at least 16 years old to apply for REI jobs. Entry-level positions are available, and it's a great way to kickstart your retail career.
Get Your Degree!
Find schools and get information on the program that's right for you.
Powered by Campus Explorer
As well as competitive base pay, incentives and employee discounts, eligible qualified employees can also receive many other benefits. Medical, vision and dental packages are available, and 401(k) retirement and share offer plans can be offered. Tuition reimbursement may apply to those undertaking courses to further their career with REI. Also, there is a Yay Day, where all employees are offered one day off every 6 months to get outdoors and engage in their favorite activity. For those who wish to set their own personal activity goals, grants may also be available. The hours of work at REI are quite standard, with Monday to Saturday opening hours being 10:00am – 9:00pm and Sundays are 11:00am – 6:00pm.
Job Descriptions & Salaries
Customer Service Specialist – This position is also referred to as a cashier. The main responsibilities are to undertake daily tasks at front of store, and complete the transactions with the customer. They are also required to process returns of damaged or unsuitable merchandise and organization of the stock shelves. Customer Service Specialists must be willing and able to work flexible rosters. The average hourly wage is between $10.00 and $11.70.
Stocking Specialist – The duties of a stocking specialist include unloading shipments of stock, pricing and tracking the inventory. They are also required to keep the backroom areas and sales floor clean and tidy. This position can be labor-intensive so applicants must have good physical fitness and stamina. This is an entry-level job. The maximum wage is around $11.00 per hour.
Sales Specialist – To be successful in this role, sales specialists must have an extensive knowledge of the wide range of products sold by REI. Selling and promoting the merchandise is the main responsibility, although sometimes other tasks will be assigned. The ability to work nights and weekends is an advantage, and experience is preferred. The average wage is between $10.00 and $11.65 per hour.
Sales Manager – The role of the sales manager is to work with the team to reach and deliver on the business goals of sales, service and memberships. They are responsible for coaching, motivating and providing direction to staff. The sales manager reports directly to the store manager on anything pertinent, including the performance of the non-management staff. The average salary is around $18.18 per hour.
REI Interview Questions
To enable you to provide appropriate answers during an interview, it is a good idea to think about what questions may be asked by the interviewer, and refer back to your REI application if you need to.
What do you believe are your key strengths? This question is asked to determine whether you have faith in your own abilities, and what strengths you have and how they may be applied to the position. If necessary, refer to your resume to make specific points.
Do you have the skills and knowledge necessary to succeed in your career? This is to ascertain whether or not you are right for the job, or whether you would benefit from training. Always talk positively about your skills, but be honest if you think you would need training.
What can you contribute to REI? This is where they want you to 'sell' yourself to them, convince them you are the right person for the job. List your attributes, your personality, your enthusiasm and your knowledge. Don't overdo it though, as arrogance is not a good quality.
Could you describe a difficult problem and how you dealt with it? With teamwork and customer service there will occasionally be an issue, and they want to see if you have the skills to handle it. Think about a situation you have been in and outline the steps you took to resolve the problem.
Why do you want to work for REI? This is a standard question asked by most companies during an interview. If you don't know a lot about the company, do some research online. Talk about what you really like about the company, such as the way they provide opportunities to advance your career, or the work atmosphere, or how you are enthusiastic about sports.
Advice For Application Process
REI jobs are highly sought after, for many reasons including the pay and the benefits. One their website it explains how to apply for REI online using an online application form. This is a more efficient way to apply for a career with REI, rather than using a download application form. There is no printable application form to make a direct application with, so an online application is best. Be careful that if you do find a printable application for REI that it is legitimate. You can search for REI jobs online, or enquire at your local store regarding how to apply for jobs at REI. There is no cost involved, as they are free applications.
Another alternative is to use LinkedIn or Google Drive to upload your information. A confirmation email is usually sent once your application has been submitted. It can take between 2 weeks and a month to hear back regarding the status of your application and whether or not you will be offered an interview. Often there are many applicants for each position, so it can take a little while. In the meantime, you are allowed to visit the store and make enquiries.
If you are fortunate enough to get an interview, make sure you arrive on time, even early if possible. This shows enthusiasm and time management. Dress accordingly, even if it is a warehouse position, you should still be dressed in business attire. It doesn't have to be a suit, but clean, tidy and presentable is fine. First impressions often last, so smile, be courteous and friendly. Show some enthusiasm for the company and the position. Most of all make sure you are completely honest in answering the questions.
Also See:
Harbor Freight: Checkout the application page for work at Harbor Freight.
Sleepy's: Sleepy's offers opportunities for both, beginners and experienced roles.
Bass Pro Shops: Visit the job application for Bass Pro Shops to apply today.
Bed Bath & Beyond: See our resource page for more information on Bed Bath & Beyond careers.
Zales: See our resource page for more information on Zales careers.
Company Links