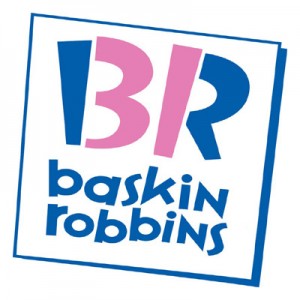 Baskin-Robbins is the largest ice cream parlor chain in the world. Baskin-Robbins stores sell a variety of flavored ice creams as well as cakes, sundaes, milkshakes, and other frozen drinks.
Burt Baskin and Irv Robbins founded the company in 1945. Both had their own ice cream parlors before they decided to merge their businesses into one. The first Baskin-Robbins store was established in Glendale, California.
Almost 100% of the business' stores are franchised. There are nearly 2500 franchise stores in the United States and more than 5000 in other countries. The company has gained several awards including Royal Queensland Food & Wine Show awards.
Depending on the franchisee, employees may receive many benefits such as dental and vision insurance, medical and prescription drug plans, 401k plans, and employee assistance programs. They may also be given flexible spending accounts and tuition reimbursement.
Aside from the benefits, the company also provides various discount programs to its employees. Plus, majority of the employee reviews claim that the chain store has a light and fun atmosphere for both customers and employees.
How old do you have to be to work at Baskin-Robbins?
Franchise stores have a minimum age requirement of 14 years old. There are, however, some stores whose minimum age requirement is 16 years old. This depends on the location of the franchise store.
Baskin-Robbins Careers
Job titles and descriptions may vary depending on the franchisee but most of the franchise stores only have two employee groups: crew and management. Crews include ice cream scooper, cake decorator, cashier, team member, and server. Management includes assistant manager, shift leader, and restaurant manager.
Ice Cream Scooper: An ice cream scooper takes charge of the ice cream station in the store. It is his responsibility to keep the workstation sanitary. He must also observe proper personal hygiene. The ice cream scooper prepares and handles products in accordance to the company's standards in sanitation and food handling.
Cake Decorator: A cake decorator manages production of the store's cake products. He prepares specialty cake orders and ice cream treats. He manages the station's cake and decoration inventory. He also maintains a clean and organized workstation. The cake decorator must be knowledgeable of the sanitation and food handling standards of the company.
Cashier: A cashier is responsible for handling the store's currency and credit transactions. He provides friendly customer service and ensures that all orders are accommodated. He also makes sure that cash receipts and changes are exact. The cashier must demonstrate prudence and integrity in reconciling and reporting the balances at the end of each day.
Team Member: A team member makes sure that each customer is entertained and satisfied. He monitors store supplies and restocks the inventory. He knows all the products of the company as well as the events and promotions implemented in the store. The team member must be able to describe and promote the products in accordance to the store's marketing program.
Server: A server is responsible for serving the order to the customers. He ensures that customers are satisfied by delivering the product to them as soon as it is ready. He is ready to handle customer's concerns or complaints and to entertain their queries. The server must follow the company's standards when it comes to fast-paced operations and customer service.
Assistant Manager: An assistant manager trains newly hired crews. He knows all the basic job responsibilities. He monitors and adjusts product display and regularly reports to the restaurant manager. He is trained to handle customer's issues and complaints with patience and professionalism. The assistant manager ensures the safety and security of both the crews and customers in the store.
Shift Leader: A shift leader is responsible for keeping the store operations smooth and continuous. He prepares an efficient day-to-day job schedules and assigns members to different shifts. He also oversees daily activities and makes sure that customers are accommodated in accordance to the company's customer service standards. The shift leader also implements effective communication within the store. 
Restaurant Manager: A restaurant manager is responsible for overall customer service. He supervises crews and sees to it that they are working efficiently. He also makes sure that there is effective communication and dissemination of information among the employees. The restaurant manager monitors day-to-day operations and ensures that the store meets the company's safety and sanitation standards.
Baskin-Robbins Application
You can apply to Baskin-Robbins through the careers page of its parent company, Dunkin' Brands. However, this option is only available for those who are applying for corporate positions.
If you want to apply for the jobs mentioned above, you have to apply in person to the franchise store where you want to work. The manager of each store or a hiring staff will process your application request.
You need to bring your resume when you apply in-store. You want to make sure that your resume covers all information regarding your previous jobs as the staff may ask for it.
You will be given an application form once you apply in-store. Perform your research about the store and the company beforehand, because you may be interviewed on the spot especially when your qualifications are deemed fit for the position.
Things to Know About Baskin-Robbins
Most of the franchise stores provide either free or discounts on store products to employees. They also align their operations with the company's concern for customers, so you can expect a customer service-oriented environment.
Baskin-Robbins holds several Guinness World Records including the largest ice cream cup made in the world. It was a massive scoop of vanilla-flavored ice cream that weighed 8865 pounds.
The company is known for its logo that shows number "31." It represents the company's efforts to produce new flavors of ice cream in each of the 31 days in a month.
The company has also made its efforts to help the community including the donation of its sales to United Service Organizations on Veterans Day. It also helped Feeding America in providing meals for local food banks.
Application Links
Company: https://www.baskinrobbins.com/
Careers: https://www.baskinrobbins.com/content/baskinrobbins/en/careers.html
Application: N/A
Also See:
Einstein Bros. Bagels: Visit the job application for Einstein Bros. Bagels to apply today.
Krispy Kreme: See our guide for careers at Krispy Kreme.
Robeks: Robeks offers opportunities for both, beginners and experienced roles.
Golden Spoon Frozen Yogurt: Visit the job application for Golden Spoon Frozen Yogurt to apply today.
The Coffee Bean & Tea Leaf: Checkout the application page for work at The Coffee Bean & Tea Leaf.