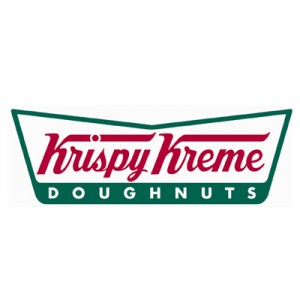 Krispy Kreme is a doughnut and coffeehouse chain based in North Carolina. They sell their products through their stores, and in convenience stores, grocery stores, and big brand stores like Walmart, Target, and Shaw's.
It was founded by Vernon Rudolph in 1937. He bought the original doughnut recipe from a New Orleans chef, rented a property for producing doughnuts, and sold it in the local grocery stores.
It eventually grew to more than 1,000 locations and more than 4,000 employees. This growth led to its expansion as a publicly-listed company. But, due to it being an unprofitable move, it returned to being a privately owned firm.
Employees get to enjoy the fruits of their labor through a profit sharing program. They get matched contributions for their 401k plan and a defined contribution pension plan. They get a variety of health insurance plans like general health, dental, and disability.
Employees like the fact that they are rewarded well for their efforts. They are able to adjust easily as schedules are flexible as well. Moreover, it is a good job for someone new in retail and looking to gain work experience.
How old do you have to be to work at Krispy Kreme?
They require applicants to be at least 16 years of age. But, for supervisorial and production line positions, they require applicants to be at least 18 years old.
Krispy Kreme Careers
Being an equal opportunity employer, they do not consider factors like race, religion, age, and national origin as basis for hiring. They also offer reasonable accommodations for applicants with disabilities. Here are some of the positions available for applicants:
Team Member:  They are responsible for providing customer service and in maintaining the store's professional appearance. They are expected to answer questions in a courteous manner. They also regularly engage customers and drive sales through their suggestions. They inspect product quality according to company standards. They prepare the necessary ingredients for processing. They also accept payment and deliver change in customer transactions.
Sales Supervisor: The Sales Supervisor assists the Sales Manager in the operations of an Off-Premise Sales Department. They oversee its logistics and the sales team. They interact with customers for product sales, promotions, and inputs. They are in-charge of setting staff schedules for the daily operation of the Off-Premise Sales Department.
Production Specialist: The Productions Specialist is part of the company's store operations. They prepare all the products sold in the store according to the standards set by the brand. They prepare the needed ingredients for doughnut production. They are expected to regularly meet the production schedule while minimizing ingredient and product waste. They also assist in the retail operations of the store.
Shuttle Driver: The Shuttle Driver delivers goods from production stores or commissaries to their outlets. They are expected to safely and efficiently drive the company truck. They must deliver the right products to the right destination while keeping to the schedule.
Commissary Production Specialist: They process and pack the doughnuts and other products according to company standards. They place any unprocessed products left-over from a shift on screens and racks. They restock the appropriate storage locations with the sufficient amount of new supplies. They perform janitorial tasks to ensure the processing area is clean, safe, and sanitary.
Commissary Sanitation: The Commissary Sanitation cleans and sanitizes the commissary's surrounding areas, parking lot, and facilities. They must sweep and mop the areas inside the commissary. They are expected to clean and sanitize all the surfaces. They perform detailed cleaning such as pressure and chemical washing. They assist in miscellaneous tasks like unloading cargo from delivery trucks.
Route Salesperson/Driver: Also known as the area salesperson, they are responsible for generating sales in their assigned territory. Sales could come from new and existing customer accounts in their area. They are expected to maintain good customer relationship with existing accounts and to build new ones to gain new accounts. They coordinate with customers about product display locations and equipment.
Commissary Manager: They are responsible for overseeing every aspect of production, shipping, sanitation, maintenance, and human resources in the commissary. They ensure that the commissary team is well-trained, revenue is maximized, and customers are satisfied. They are expected to have an excellent understanding of production and product quality standards.
Assistant General Manager: They assist the general manager in overseeing the store's operations. They are the role models for the brand's way of providing service to its customers. They coach and assess the store's team members and help them in handling difficult customers. They are expected to handle any complaints and concerns raised by the customers.
General Manager: They are responsible for overseeing every aspect of sales, production, and human resources in the store. They act as role models in performing the expected customer service from the brand. They handle difficult customer situations and any complaints or concerns from customers. They ensure the store's property and equipment are in good working condition.
Krispy Kreme Application
Application can be done by submitting a form through the careers portal in their website or to designated employees in their stores. For accommodations due to disabilities, do contact their Director of Human Resources or Application Assistance for more information.
Applications are accepted through their website or their stores. However, in-store applications are open for positions being sought in those particular store locations. Positions in the commissary or corporate applications are done online.
When completing your application, make sure that your contact details are correct. If you indicate a more flexible and available schedule, they would more likely give you a chance in an interview and in getting hired.
They would also ask for your work history. It is best to be honest with this one as they would verify it through your personal references.
During the interview, they would ask you about their product and what makes it special. They would be looking for answers which show your passion for serving customers, the brand and the product.
Things to Know About Krispy Kreme
Krispy Kreme is committed to giving their customers a great experience through their doughnuts and service. They take every complaint and concern by their customers seriously and seek to address it as best as they can.
Before going back into private ownership, they had been accused by their franchisees for shipping more than is required to hit their revenue goals. They had also been accused of accounting scandals regarding buying back certain franchisees.
Krispy Kreme is famous for their Original Glazed doughnut. This was the same recipe that had started it all and it is still what is driving their business today.
They have an annual golf tournament for United Way which had been able to raise more than $50,000 every year. They had also helped countless organizations through their fundraising program.
Application Links
Company: http://www.krispykreme.com/
Careers: http://www.krispykreme.com/careers/info
Application: N/A