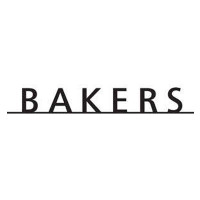 Bakers Shoes is a chain of women's footwear stores that was founded all the way back in 1922.  To find out how to apply for Bakers Shoes online, use the link and information at the bottom of the page to see the best way to submit a Bakers Shoes application today.
The company has gone through its ups and downs since the very first store opened in Atlanta, Georgia in 1924.  It was owned for a long time by the Edison Brothers, who also ran a number of other footwear outlets.  Today it has 14 locations in Florida, Georgia, Illinois, Michigan, Missouri, New Jersey, New York and Texas.
The footwear is primarily aimed at women between the ages of 12-35.  They offer a range of footwear styles including boots, flats, sandals, wedges and dress.  In addition to the store brand of shoes, they also stock items from Rock and Candy, London Rebel, London Trash, Vin Vin and Emily B among many others.
Bakers Footwear is very active online and on social media.  A lot of their business is through their online website these days.  They also have a presence on Facebook, Twitter and Tumblr as well as Instagram where they showcase their Bakers Babes, modeling all the great styles of shoes available in the stores.
Bakers Shoes Careers
The majority of Bakers Shoes careers are based in their retail locations.  The most common jobs available are Sales Associates, Stock Associates, Floor Supervisors, Assistant Managers and Store Managers.  For most of these roles you won't need much experience on your resume to be able to submit an application, but an interest in fashion is essential.
You can submit applications to their corporate headquarters to enquire about careers in this area of the industry, but keep in mind that these will be less common and not as widely advertised.  The types of career paths open are in departments including Administration, Finance and Accounting, Marketing, Human Resources, Merchandising and Information Technology.
How old do you have to be to work at Bakers Shoes?  You must be at least 16 years old or over to apply for jobs at Bakers Shoes.
The stores are usually open from 10am to 9pm Mondays to Saturdays, and 11am to 6pm on Sundays.
If you already have a passion for shoes, which is required for Bakers Shoes jobs, you'll be happy to know that all employees will receive a generous discount on all merchandise.  In addition to this there may be other perks for full-time salaried employees including healthcare insurance packages, 401(k) retirement plans and paid holidays and vacations.
Job Descriptions & Salaries
Sales Associate – There are a number of responsibilities expected of a Sales Associate, although mainly you are there to serve the customers and answer any enquiries they might have and make recommendations.  You will also be expected to keep the store tidy and help with restocking.  The typical pay for this job is $8-9/hour.
Floor Supervisor – As a Floor Supervisor you will take care of everything happening on the sales floor, working with the other members of staff to ensure that everything is running smoothly.  Floor Supervisors need to be mindful of sales targets and help Associates to achieve them.  The hourly pay is up to $9-10/hour.
Assistant Manager – The job description for this goes beyond that of a Floor Supervisor as you start to be involved in some of the back office work that needs to be done.  In this role you will start to train staff and help with opening and closing procedures.  The hourly pay for this role starts at $11/hour.
Store Manager – The Store Manager needs to oversee all aspects of the store from hiring the staff and training them so that they deliver great customer service every time, to handling sales goals and ensuring that they are met and dealing with some administrative paperwork.  The salary for this role is around $38k/year.
Bakers Shoes Interview Questions
After you've submitted your Bakers Shoes application, get yourself ready for the interview by practicing some common questions.
Why do you want to work here?  It always helps to have a special interest not only in the products that are sold at the store but also in the company itself, so make sure you've done your research before.
How would you handle an upset customer?  If you already have experience dealing with difficult customers in your previous employment then you can give a specific example to show how you would deal with this situation.
Can you sell me these shoes?  If you're presented with this situation then remember to always match the benefits of the product to the needs of the customer and be friendly.  It helps to look up a few sales techniques before you go.
Who is your style inspiration?  Keep in mind the type of brand that you're looking for job opportunities with.  Have a few icons in mind that fit with the tone of brand.
How would you handle a conflict with a coworker?  Teamwork is an important part of all Bakers Shoes jobs, so make sure you show that you would be able to handle any situation like this professionally.
Advice For Application Process
By searching for Bakers Shoes jobs online, you'll find that there isn't a dedicated careers section of their website, although some stores may choose to advertise openings on recruitment websites where you're able to submit an online application.  For corporate roles you can apply online by contacting the head offices directly and expressing your interest.
The Bakers Shoes job application online facility has been removed recently due to company restructuring.  However, you can make a direct application to your local store by heading down there in person and requesting a free application form from the manager.  You can't download a printable application for Bakers Shoes.
They will often contact you for a brief initial interview on the phone.  Phone interviews are usually to check that you are still interested in the job and that you understand what the job will entail as well as verify a few details about your experience.  It always helps to have your resume in front of you so that you can refer to it.
You may be asked to come to more than one face-to-face interview depending on what position you're applying for.  As this is a fashion brand, make sure that you put some thought into your outfit so that you make a good first impression.  During your interview always answer their questions in complete sentences and remember to smile!
Also See:
DSW: For career opportunities, fill out the DSW online application.
BobbiBrown: Visit the job application for BobbiBrown to apply today.
Adidas: For career opportunities, fill out the Adidas online application.
Curves: For employment at Curves visit the application page.
YMCA: For employment at YMCA visit the application page.
https://www.youtube.com/watch?v=TTBKYRThDfU
Company Links