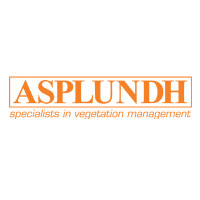 Asplundh Tree Expert Co., also known as just simply "Asplundh", is an American company that handles tree pruning and other vegetation management needs. They also perform utility line construction and maintenance and other infrastructure testing and maintenance and construction. For information on your Asplundh application, you can follow the link below.
Founded in 1928 in Pennsylvania by Griffith, Lester, and Carl Asplundh, they specialized in tasks related to pruning trees around power and telephone lines. This company was the first of its kind, as no other companies specialized in tending to trees around utility lines. In 1940 the company expanded outside of Pennsylvania, and moved onto the Midwest and the Middle Atlantic States.
This company has since expanded internationally into Canada, New Zealand, and Australia. They have over 35,000 employees. Asplundh is currently headquartered out of Willow Grove, Pennsylvania. In 2013, they earned around $3.150 billion dollars in revenue. This company proudly handles their tasks in the most environmentally friendly way possible and is recognized for that.
Asplundh is looking for hardworking employees that can follow all company regulations in regards to safety and removal procedures. They are also looking for friendly staff that can handle customer service and ensure customer satisfaction. This field can have its dangers, so it is important that the employee is as cautious as the knowledgeable about vegetation removal.
Asplundh Careers
There are plenty of opportunities at both the corporate and the local office for people with all types of skills and talents. The local office offers many entry-level positions for those people who do not have much experience, but there are still a lot of positions that need experience. Some positions include bucket operator, equipment mechanic, and equipment operator.
The corporate level also offers many different options for employment. In general, corporate level positions are higher level positions with more requirements to gain employment. The corporate level may give employees higher pay and more benefits. Some positions one may find here are bilingual field investigators, billing specialists, and accounting clerk.
Different positions at this company have different requirements to gain employment. Some positions at this company only require a high school diploma or equivalent, with a little experience. Other positions may require a college degree and several years of experience. How old do you have to be to work at Asplundh? Due to the nature of the work, you have to be at least 18 years of age.
Asplundh offers very competitive benefits for their industry. Employee eligibility for benefits may depend on job title and hours worked weekly at the company. Eligible employees may receive health insurance, dental and vision insurance. They may also receive paid time off, 401(k) plan, and life insurance. They also offer many more benefits to eligible employees.
The hours of operation can vary by location and holidays. They often will also operate for emergency situations as needed. For more information on that, you can contact your local Asplundh office for their hours of operations. You are able to email them 24 hours to contact them if it is needed.
Job Descriptions & Salaries
Trimmer- A trimmer is responsible for trimming or removing trees by climbing with the aid of a ladder, safety belt, climbing line or a bucket truck. They may also spray chemicals on the stumps to prevent further growth. They will load up the truck with all debris or put brush through a wood chipper. A trimmer may earn around $15 per hour.
Groundsperson- A groundsperson is responsible for using a chainsaw to cut logs, brush, and stumps of larger trees. They will also use herbicides to help keep the brush from growing back. They will collect the brush they cut and feed it into the wood chipper. A groundsperson may earn around $14 per hour.
Foreperson- A foreperson is responsible for receiving and interpreting the tree trimming and spraying orders given to them by their general foreperson. They will plan and lay out the day's work for their crew. They are responsible for obtaining verbal or written permission from the property owners to do the work. A foreperson may earn around $83,000 a year.
Flagger- A flagger is responsible for controlling the movement of traffic through their work zone. They will help direct traffic using the proper traffic signals. They will use a stop paddle and slow paddle with flags on it to get the attention of drivers. They will have to work around dangerous and heavy machinery, as well as working around motor vehicles. A flagger may earn around $12 to $15 per hour.
Asplundh Interview Questions
Here are some questions that you may be asked during your job interview.
Why would you like to work at Asplundh? This question may require some research prior to your interview. The interviewer is looking to see how much you know about the company and their values. Describe which values that you share with the company and how you feel that would fit in with this company.
Are you able to pass a drug test? Most jobs require working with heavy machinery, which needs a certain degree of caution to stay safe. The interviewer is looking to see if you have issues with substances, which would endanger you or the other people on the crew with you. Answer honestly.
Why should we choose you over the other applicants? The interviewer is giving you the opportunity to sell yourself as the right person for the job. Take this opportunity to discuss your strengths and how you feel the company would benefit from them.
Can you handle loud noises? Even with protective wear for your heading, you may be subject to noises that are very loud. The interviewer wants to ensure that you are aware of that. Answer honestly with your tolerance for loud noises.
What are your long-term goals? The interviewer is looking to see if you are someone who will stay with the company for longer than a few months. Answer honestly with your future career goals and how this company fits into those goals.
Advice for the Application Process
Wondering how to apply for a job at Asplundh? You can apply for an Asplundh job at Asplundh jobs online. You may also fill out an application form at your local Asplundh. There are no printable applications online. There are no downloadable applications online. The easiest way to apply is to apply directly online.
The company website has job descriptions and responsibilities clearly stated for potential job seekers to find the right fit for them. Be sure to only apply for a job that you qualify for, otherwise your application may not be considered. Fill out your job application completely and in accordance to the instructions provided. You should also submit an updated resume with your application.
After applying, you should hear back within a reasonable amount of time. If not, you can call up the location you applied at to check the status of your application and see if they are still hiring for that position. They may also provide additional information, such as when interviews will begin.
You should practice for your interview beforehand. You can do this by asking yourself potential interview questions and answering them aloud. This will help you be more confident and articulate during your interview. This will also help you be less nervous. You should dress in a professional manner for your interview. This will help increase your chances of getting the job.
Also See:
Rent-A-Center: See our resource page for more information on Rent-A-Center careers.
Certapro Painters: Visit the job application for Certapro Painters to apply today.
Powell's Books: Visit the job application for Powell's Books to apply today.
Aflac: Checkout the application page for work at Aflac.
Pacific Life: See our guide for careers at Pacific Life.
Company Links
http://asplundh.ourcareerpages.com/