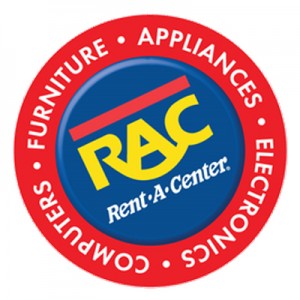 Families and couples who want to own furniture and electronic appliances without spending a lot of money usually go to Rent-A-Center, a Texas-based furniture rent-to-own company. More than 2,500 of its stores around United States are still in operation.
The company was founded in 1973 by W. Frank Barton and Thomas Devlin, former employees at Mr. T's Rental. Both founders realized the potential of such concept and decided to establish their own company, adding branded products to the store.
Some of the brand names that the company carries are Sony, Ashley Furniture, Dell, Toshiba, HP, and Whirlpool. Customers could rent without being committed to long-term obligations or hidden charges. They could also return the items anytime.
The company also rewards its employees with equally people-friendly features and policies: paid holidays, vacation, and sick leave; a 401(k) pension plan; life and disability insurance; and gym membership. The company likewise offers a coworker assistance program.
Employees also enjoy the atmosphere in the stores. Although the tasks are exhausting due to the influx of customers every day, they are manageable. Employees and managers have a good working relationship.
How old do you have to be to work at Rent-a-Center?
Applicants as young as 18 years old could work here. Schedules vary according to the store's operating hours: 8 AM to 9 PM (Monday to Friday); 8 AM to 8 PM (Saturday); and 12 PM to 6 PM (Sunday).
Rent-a-Center Careers
The company is currently looking for applicants who are passionate and committed to providing exemplary customer service. It also provides opportunities for entry-level applicants to grow and be promoted to managerial positions. Check out the leading job positions listed below:
Assistant Manager for Sales: Though the job of the Sales Assistant Manager frequently overlaps with the Credit Assistant Manager's, the former primarily supervises and maintains the growth of revenues. He obtains client orders via phone and completes rental agreements as well as other related business transactions.  He also reviews the client's present and past due accounts.
Bilingual Customer Service Representative: One of the main tasks of the CSR is to promote products to clients and encourage them to complete the rental agreement. The CSR must be fluent in English and in another language, preferably Mexican or any oriental language. He also helps customers with the items and answers to queries and complaints.
Credit Assistant Manager: The job of the Credit Assistant Manager spans to many areas: store supervision, account management, sales, deliveries and pick-ups, and showroom maintenance. He ensures the accuracy of the clients' records, and communicates with customers regarding timely payments. He also greets customers on the sales floor and assists the Store Manager in day-to-day operations.
Sales Assistant: The Sales Assistant is in charge of reviewing expired accounts and communicates with customers regarding their payments. He also successfully convinces referred customers to rent items and explains to them the benefits of rental agreements. Qualifications include prior sales and customer service experience, a high school diploma, and a valid driver's license.
Customer Account Manager: The Customer Account Manager updates customer files, verifies credit applications, and helps in collecting information and orders. He also assists in product deliveries and tracking the items. Qualified candidates should have a high school diploma or GED equivalent, a valid driver's license, and a good driving record.
Product Delivery Specialist: The Product Delivery Specialist is expected to execute deliveries in a timely and organized manner. He not only unloads trucks of new items, but he also keeps the items arranged in the stock room. He also refurbishes repossessed items, keeping them clean and ready for the next customers.
Part-time Delivery Driver: The delivery driver should have good communication and customer service skills. His task is to deliver items to the clients' homes and set up the merchandise, as needed. He must also be physically fit, as his job requires him to load and unload merchandise, maintain the cleanliness of the vehicle, and drive to various locations.
Store Manager: The Store Manager supervises all activities and ensures that these adhere to RAC's mission and policies. He sets daily and weekly goals for the staff, which includes but is not limited to directing sales activities, monitoring planned results and measuring them vis-à-vis SMMR and Customer Growth Metrics. He also trains his staff and increases their productivity level.
Manager in Training: Applicants for MIT will undergo an intense and accelerated training program to prepare him for the Manager position. This program includes providing excellent customer service, monitoring of the store's profitability, boosting sales, managing profit and loss statements, and familiarizing himself with the company's culture, values, and policies.
Social Media Content Manager: The social media manager ensures that all networking sites of the company are updated. He collaborates with content creators and graphic designers, and regularly posts news, articles, and promotional materials. As content manager, he consolidates comments and feedback from netizens and answers online queries.
Rent-A-Center Application
The applicant has to click the Apply Now button at the bottom of the career webpage. He will then be asked to share basic information about himself. He also needs to upload a resume.
The information he has encoded serves as his application form. The website does not have a printable application form; thus he will have to present his resume if he's a walk-in applicant.
The application process likewise involves a questionnaire about the preferred job, and a short personality test. The applicant should double-check the information before clicking "Submit".
A short and straightforward resume expedites the application process. Applicants should be clear with their objectives and should highlight their skills and relevant work experience.
Applicants may follow up on their status by contacting the hiring team via email, phone, or a personal visit. In the case of walk-in applicants, interviews are usually conducted right after the HR manager has screened the resume.
Things to Know About Rent-a-Center
The company prides itself in building lasting relationships with its customers. The management and employees help one another in creating a happy and positive work atmosphere. For Rent-A-Center, family values are the first priority.
News and promos about Rent-A-Center are regularly posted on its blog. Recently, it has announced the LG Game On Sweepstakes, in which participants have to vote for their favorite living room.
The Rent-A-Center blog also uploads articles on personal finance and philanthropy. Its most recent article, How to be a Holiday Hero, talks about various ways in which readers can help people in need (i.e. donating books to a library).
Another notable initiative of the company is its fund-raising project. Though the company does annual charitable activities in its locality, the management decided to extend its scope to Feeding America, the biggest hunger relief nonprofit organization in the US.
Application Links
Company: https://www.rentacenter.com
Careers: https://raccareers.net
Application: N/A
Also See:
Pacific Life: Visit the Pacific Life application.
Allstate: See our guide for careers at Allstate.
U-Haul: See our guide for careers at U-Haul.
Two Men And A Truck: See this page for jobs at Two Men And A Truck.
Farmers Insurance: Visit the Farmers Insurance application.