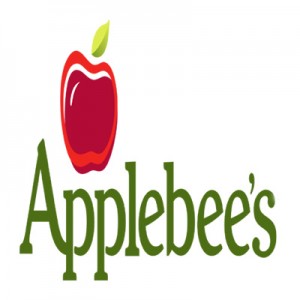 Applebee's is an American restaurant chain that also operates in more than 13 countries. The headquarters is in Kansas City, Missouri. The concept behind Applebee's is casual dining. It serves pasta, salads, riblets, chicken, and shrimp.
The company first opened in 1980, courtesy of Bill and TJ Palmer. The business partners sold their previous company in 1983 and focused on managing and opening franchises of Applebee's.
Applebee's is known for its apple mascot (voiced by Wanda Sykes) and for its catchy slogans. In the past, Applebee's used the slogans "Together is good" and "Get it together, baby!" These were eventually replaced with "It's a whole new neighborhood", capitalizing on Applebee's vision and mission for the community.
Employees at Applebee's get paid for holidays and vacations. They are also allowed to work on a flexi-time schedule. The company likewise offers life insurance to their workers. Meanwhile, employees are entitled to free beverages, as well as the use of cellular phones during their breaks.
What attracts most employees to Applebee's is its casual atmosphere and discounts to employees. Meals cost about 50 percent less. Employees also love the challenging tasks. Unlike most restaurants, Applebee's does not encourage routine and would rather keep their workers excited about their jobs every day.
How old do you have to be to work at Applebee's?
The minimum age requirement to work at the company is 16 years old. This follows labor laws and policies. Teenage employees are not given too heavy tasks.
Applebee's Careers
Restaurant Manager
The restaurant manager will be in charge of the franchise's day-to-day operations. He should be able to lead his staff and coach them whenever possible. He can manage the allocated budget for the restaurant and report financial results. The manager is a problem solver who can easily identify issues even before they magnify. He strives to build customer satisfaction.
Line Cook
To be a line cook, one must be at least 18 years old. He must also possess a valid driver's license. His duties include preparing food, observing safety protocols and maintaining the cleanliness of his working station, setting up of equipment, and checking stocks of food items.
Server
A typical server at Applebee's provides excellent customer service and takes orders promptly and politely from customers. He should assist in preparing food and drinks and in bussing plates. The server should be able to memorize orders and learn how to use the cash register.
Bartender
The bartender should be at least 21 years old. He is skilled in preparing drinks and cocktails, and if possible, in showing his skills to customers. The bartender is expected to effortlessly mix and match drinks. He is an excellent communicator as well.
Kitchen Manager
The kitchen manager must be good in mentoring other people. He provides excellent customer service and ensures prompt delivery of orders. He trains his staff and directs their hourly tasks. He ensures sanitation and cleanliness in the kitchen. He also performs accounting duties whenever possible.
Kitchen Staff
The kitchen staff receives orders from the kitchen manager. He helps the cook prepare the food and wash dishes. He prepares and stores the ingredients and ensures sanitation in the working area. At times, the kitchen staff will be asked to look for the ingredients and sent to run errands.
Hosts
The host must be at least 18 years of age. His primary responsibility is to greet customers and lead them to their seats. He is in charge of the overall guest flow to the restaurant. He also accommodates the customer's concerns and requests. He inflates balloons and fills out the featured menu board.
Assistant Managers
The assistant manager must be result-oriented. He should possess the passion for excellence. Applicants should also have had 1-year experience as a leader in the food business. The assistant manager will work together with the restaurant manager in building team effort and customer satisfaction, and ensuring a smooth flow of operations.
Meat Cutter
The meat cutter shall work full-time. He sets up his working station and executes proper meat cutting procedures. He is aware of the standards in meat cutting and knows the expected quality of each meat. He knows food safety temperature and proper food storage.
Expeditor
The expeditor prepares menu items as per the recipes and plate presentations of Applebee's. He ensures orders are cooked and delivered promptly, and explains special orders to cooks. He knows the basics of food sanitation and helps maintain a clean working area.
Applebee's Application
To apply at Applebee's, check out the website's career section. Find a local restaurant and apply online. Enter your address, city, or zip code in the bar and click Find Opportunities.
You could also explore job opportunities at Applebee's Support Center or Corporate Office. Career areas available there are information technology, communications, finance, HR, accounting, and marketing.
You may also download the Applebee's Application Form (in PDF). Fill this out and send this to Applebee's along with your resume and cover letter.
Be sure to include your strengths and certifications in your resume. Most jobs in Applebee's require skills training and must be supported by documents. Include your objectives for applying.
Interviews happen after you submit your application. It is possible that you will be meeting the assistant manager twice during the interview process. The interviewers depend on the job being applied for. Entry level applicants are also required to take a personality test.
Things to Know about Applebee's
Applebee's believes in excellence and giving their best at work. They aim for innovation and believe that each employee is accountable for what they do. Applebee's believes in the power of teamwork.
In February, Applebee's will have its Southampton Art Night Painting Party. There's also going to be a Camp Cadet Celebrity Service Event on February 21 at Applebee's Lewisberg, PA.
Applebee's believes in doing good for the neighborhood. It has contributed to various local and national causes and charities. In 2017, its franchisees donated more than 32,000 hours to help their neighbors and community partners.
The company encourages people to suggest charities, causes, and fund-raising projects. Interested parties may call Guest Relations or fill out the Contact Us form to give more information about these projects.
Application Links
Company: https://www.applebees.com/en/
Careers: https://www.applebees.com/en/work-with-us
Application: http://www.jobapplicationforms.com/applebees-application-form/