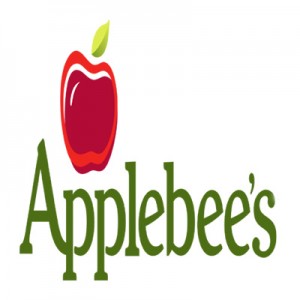 If you're a people-loving person with a bubbly personality, you'll be perfect for a job with Applebee's. Positions include Server, Host/Hostess, Line Cook, Bartenders, and Manager, and they all involve working directly with people. These top interview questions give a basic idea of the interview process and what the company expects.
Applebee's Interview Questions
Your interview will more than likely be of the one on one variety, and these questions are usually asked.
Tell me about yourself. Speak confidently about yourself and make the interviewer want to hire you. Tell them about your hobbies, your future plans, and what you enjoy doing. Showcase your personality. 
What interested you in working within the hospitality environment? Disclose your love for helping others. Let's say you really enjoy helping people have a great day, and you feel that hospitality helps you achieve that. 
Do you have any experience as a server? Serving positions can be difficult for some, so if you're new to it, you'll, of course, need basic training. Assuming that you do have experience, training will be easier for you. 
What's your favorite meal at Applebee's? Name your favorite meal; explain why it's your favorite, and what you would accompany with it. While describing your favorite item on the menu, sell it to the interviewer. 
Can you work nights/weekends/holidays? It's great to have open availability, but if you don't, let them know if you'll be willing to work those shifts. Especially weekends because that is when they are the busiest. 
What is your availability? Again, it's great to have open availability. They will need to know ahead of time when they will be able to schedule you. If you have things that will interfere with work, such as school or extracurricular activities, let them know before you're scheduled. 
Would you be able to familiarize yourself with the menu in a week? In order to put in orders and answer guest questions, you will need to know the menu. They will need you to learn it quickly, so tell them during the interview if you'll be able to learn it as fast as possible. 
What does customer service mean to you? How you think customer service ought to be indicates how you would provide it. Describe a situation at a store or restaurant where you felt you received great service.
These are just an example, so remember that these meetings vary depending on the restaurant manager.
Interview Tips
Your interview will be an individual interview as opposed to a group setting. This can make it a bit easier, since you won't feel as if you have to compete with the person next to you. You will need to physically go on site to fill out an application, and there is a chance you will have an onsite interview.
Anticipate an interview when showing up at the restaurant. Applebee's looks for candidates that are friendly and outgoing. Try to be upbeat and energetic during your interview. Dress professionally and speak clearly when answering questions. When describing yourself or your idea of customer service, speak with enthusiasm. Demonstrate your excitement.
Once hired, you'll be required to get to know the menu, but it's best to research it before the interview as well. When asked about learning the menu, or your favorite meal, you can inform them that you are somewhat familiar with it. Get to know as much as you can before coming in.
When meeting with management, remember to exude confidence, remain positive, and give clear answers. Remember your best accessory is a smile.