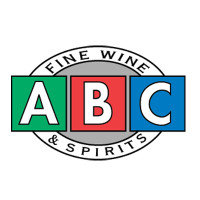 ABC Fine Wine & Spirits is an American retail chain of alcohol. It is the oldest and largest independently owned retailer of fine wine and spirits in Florida. There are currently around 140 locations found across Florida, employing over 1,000 people. For more information on your ABC Fine Wine & Spirits application, follow the link below.
Founded in 1936 in Orlando Florida by Jack Halloway, it was originally one location. In the 1950's, they became a company that quickly expanded. At their locations, they have more than 500 varieties of beers, over 2,000 varieties of spirits, 5,000 wines, and 400 cigars. They also sell gourmet foods, custom gift baskets, glassware and other similar items. They are headquartered out of Orlando, Florida.
This company has evolved with the times, also selling products online. They have a blog and an active social media presence. Additionally, they offer same day delivery of products out of their stores of last minute gifts or alcoholic beverages for entertaining. This company only sells the best products for a great price, which is why it has enjoyed over 75 years in business.
This business takes customers seriously, and has truly revolved their business around their customers. They have built their reputation upon having the best prices, the best products and the best customer service. As a result, they are only looking for employees that can really provide an amazing customer service experience for guests in their store. If this sounds like you, apply today.
ABC Fine Wine & Spirits Careers
This company offers growth and advancement opportunities for their employees at both the corporate and retail level. The retail stores offer many entry-level positions for employees to prove themselves and turn their job into an ABC Fine Wine & Spirit career. Some positions available at the retail store are sales associate, wine consultant, and store manager.
The corporate office has a wide variety of positions for candidates of all skills and talents can find a position that is a match for them. While there are some entry-level positions at the corporate office, most positions are higher level positions with more requirements to obtain employment. Some positions at the corporate office include marketing, merchandising, and human resources.
How old do you have to be to work at ABC Fine Wine & Spirits? The minimum age of employment is 21 because of the nature of the items sold in store. You will need at least a high school diploma or equivalent to work here, however other positions may have higher requirements in order to obtain them.
This company offers benefits that are similar to others in the industry. Employee eligibility can depend on hours worked weekly, job title, and the specific store that they work at. Some employee benefits can include health insurance, dental and vision plans. They may also receive paid time off, employee discounts, and life insurance. Other benefits include advancement opportunities, 401(k) plan, and financial planning assistance.
The hours of operation can vary depending on location. Some holidays often cause store closures. For more information, call your local store for details. In general, the hours of operation are Monday through Thursday from 9:00am to 10:00pm, Friday and Saturday from 9:00am to 11:00pm, and Sunday from 2:00pm to 9:00pm.
Job Descriptions & Salaries
Sales Associate- A sales associate is responsible for assisting customers on the store floor, answering questions that they may have. They will offer suggestions in order to help drive sales. They will stock shelves, counters and tables as needed with merchandise. They will also handle customer transactions at the register. They will set up displays to promote sales. A sales associate may earn around $8 per hour.
Wine Consultant- A wine consultant must have knowledge of wine to succeed in this position. They are responsible for promoting sales in the store by answering questions and offering suggestions for wines. Wine consultants will help ensure that the wine section is fully stocked. They must be able to lift up to 50lbs. A wine consultant can earn around $9 per hour, in addition to earning performance based bonuses.
Manager Trainee- A manager trainee is responsible for many of the same job functions as a sales associate. In addition, they will take over as the manager when the store manager is not present. They will attend all meetings that are required of them. They must ensure the store complies with Beverage Laws. They will also help train new employees. A manager trainee may earn around $10 per hour.
Store Manager- The store manager must be sure that all employees meet employment requirements to work here. They will also be responsible for ensuring staff is trained properly in store policies and Beverage Laws. They will be responsible for customer satisfaction, store recruitment, marketing for their store. A store manager may earn around $40,000 a year.
ABC Fine Wine & Spirits Interview Questions
These are some questions that you may be asked during your ABC Fine Wine & Spirits job interview.
Why do you want to work at ABC Fine Wine & Spirits? The interviewer is looking for someone who shares the values and embodies the spirit of the company. As a result, they want to understand your reasoning for applying here. Answer about how you feel that you share the values and work ethic of this company.
Why should we choose you over the other applicants? This is where you show the interviewer how you stand out from everyone else that has applied. Discuss any relevant strengths and experiences that can give you a leg up over other applicants.
Do you have a criminal history? This company deals with alcohol, which is illegal for people under a certain age to consume. As a result, they thoroughly background check candidates as well as may perform drug tests. The interviewer wants to verify your past history to ensure that you have not had any legal issues that could affect their company. Answer honestly, because they will find out the truth regardless.
Do you have any issues selling these types of products? You will have to sell alcoholic beverages and tobacco products to customers. The interviewer wants to be sure that this is something that you are comfortable with, whether you may have religious or moral objects to this. Answer honestly if you are okay with this.
Do you have any physical limitations that may affect your job? The positions here may require employees to be on their feet their entire shift and lift up to 50lbs. If you have any physical limitations, be honest about them.
Advice for the Application Process
Need to know how to apply at ABC Fine Wine & Spirits? You can apply directly online for a position here by visiting ABC Fine Wine & Spirits jobs online and applying directly online. You may also fill out an application form at your local store. The website does not have downloadable applications or printable applications online.
If you want information on the job descriptions and responsibilities for the positions at this company, you can locate this information on the company website. You must fill out the application properly, otherwise you may not be considered for the position. Do not forget to submit an updated resume along with your application, as this can give you a way to stand out.
You should hear back from this company shortly after applying. If more than a reasonable time has passed, you should contact the location that you applied at to speak to a hiring manager. The hiring manager can let you know if they are still hiring for the position and can also check the status of your application.
You will want to be prepared for your interview. This will help you want into your interview with more confidence and better articulation to help impress the interviewer. You can do this by practicing the interview questions before your interview. You must also dress professionally as this helps improve your chances of gaining employment.
Also See:
Goodwill: See our resource page for more information on Goodwill careers.
Party City: Checkout the application page for work at Party City.
The Salvation Army: See our resource page for more information on The Salvation Army careers.
Babies "R" Us: See our guide for careers at Babies "R" Us.
Spirit Halloween: Checkout the application page for work at Spirit Halloween.
Company Links
http://www.jobs.net/jobs/abc-fine-wine-and-spirits/en-us/