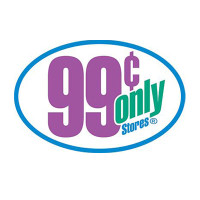 99 Cents Only Stores is a retail chain in the price-point sector of retail. Most of the items in the store are $0.99 or less. Similar to such stores like the Dollar Tree, they sell a variety of products at this extremely discounted price. If you would like information about the 99 Cents Only Stores application, there are details below.
David Gold founded this company in 1969 in Commerce, California. This idea occurred when he was trying to get rid of his slower selling wines at his liquor store. He realized that even if he offered the products at $0.98, the items never sold. Once he put a sticker for $0.99, he sold out of those items.
He realized that there was something about this number, and later decided to open up a chain of retail stores full of items at that price. He later realized the benefit of adding items to the store at a lower price as well. This company also owns Bargain Wholesale, selling to retails across the United States and over 15 other countries.
There are about 359 locations that can be found in Nevada, Texas, and Arizona, with most of their locations found in Southern California. Their headquarters are located in Commerce, California. Despite their reduced prices, this company wants their store to be cleaned and operated as a higher end store. This shows that you can get great discounts and amazing customer service in the same location.
99 Cents Only Stores Careers
There are positions available at the distribution center, retail stores, and at the corporate office. There are opportunities to advance through the ranks at all of these levels of the business. The retail office offers a great chance to get into the company and turn their job into a 99 Cents Only Stores career. Some retail positions are cashier, stocker, and store manager.
The other two divisions at this company are the distribution center, often also known as "logistics", and the corporate office. Some positions that can be found at the distribution center include driver, warehouse stocker, and I loaders. The corporate office has such positions as human resources, accounts payable, and merchandising and buying.
How old do you have to be to work at 99 Cents Only Stores? In order to work here, you must be at least 18 years of age. A person will generally need to have a minimum of a high school diploma or equivalent to work here. There are some positions that may require additional education and experience.
99 Cents Only Stores offer comprehensive benefits packages in comparison to others in their industry. An employee's eligibility can depend on the hours worked weekly. Some benefits include medical, dental, and visions plans. They may also receive life and accidental death insurance, as well as supplemental and disability insurance. Other benefits include flexible spending accounts and 401(k) plans. These are a few of the many benefits offered here.
For the most part, the hours of operation are from 8:00am to 9:00pm daily. There may be special events and hours during the holiday season to accommodate shoppers. There may also be some holidays that will require the store to close. For more information, contact the location that is nearest you.
Job Descriptions & Salaries
Cashier- The primary responsibility of the cashier is to handle customer transactions at the cash register. They will scan items and accept payments in accordance with company policies. They will also need to be aware of policies on returns or exchanges. A cashier is responsible for working quickly and efficiently to reduce line wait times. A cashier may earn around $8.50 an hour.
Stocker- A stocker is responsible for ensuring that the store is properly stocked at all times. They will also ensure that they have enough of their inventory in the back and make sure to inform the manager if more items are needed. They will also be responsible for ensuring the prices are accurate for the items. A stocker will need to lift heavy boxes. A stocker may earn around $8.40 hourly.
Head Cashier- The head cashier will perform the same duties as a cashier, as well as additional ones as requested by their manager. They will also train all new cashiers in how to perform their duties and all relevant company policies. The head cashier will also be responsible for making sure that the cash boxes are balanced and making change for other cashiers. A head cashier may earn around $10 per hour.
Store Manager- The store manager is responsible for all recruitment, hiring, and other aspects of the daily operation. They will conduct job interviews and will ensure that the staff is trained properly. They will make sure that the store has the necessary inventory in stock and will order more as needed. The store manager may earn around $16 per hour.
99 Cents Only Stores Interview
During your 99 Cents Only Stores job interview, you may come across some of these questions.
Why do you want to work here? The interviewer is curious to see what has drawn you to this company. They are looking to see if you are someone who just applied because they were hiring or if you came here for a reason. Openly discuss why you chose to apply here.
What would your previous employer say about you? The interviewer wants to know what about the terms you left your company on and what your employer thought of you. Chances are they may actually call them to see, so lying is not a good option here. Answer honestly about your relationship with your former employer.
What are you majoring in? If you are a college student, you may be asked what your major is. This is a way for the interviewer to see what your interests are, as well as seeing what your career goals are. Discuss your major and what you are intending on doing with your degree.
Why should we choose you? The interviewer is trying to see what makes you stand out with all of their other applicants. This is your chance to really sell your strengths and why the company would benefit from them.
What are some of your weaknesses? The interviewer wants to see your ability to self-critique yourself. They want someone to admit their weaknesses to show honesty and openness. Discuss what you feel your biggest weaknesses are and how you overcome them.
Advice for the Application Process
In case you were looking for how to apply at 99 Cents Only Stores, you can apply directly online at 99 Cents Only Stores jobs online. From there, you can fill out an application form and submit it online with your resume. You can also fill out an application at your local store. Unfortunately, you will not be able to find downloadable applications or printable applications online.
You can find the job descriptions and responsibilities for the available positions on the website. This will help you be able to look through the available positions to find something that is a fit for your skills and experience. It is important to submit an updated resume however you apply in order to give a clearer view of your skills and experience.
The application process usually only takes a few days, but it can take up to a month before you hear back. If more than this amount of time passes, you can call up to speak to the hiring manager in order to check the status of your application and find out if they are still hiring for that position.
Preparing for your interview can be incredibly important to getting the job. To do this, you can ask yourself possible interview questions and answer them aloud. You will find that this will help make you less nervous for your interview. You should also dress in a professional manner to show the interviewer that you are serious about this job.
Also See:
Claire's: Claire's offers opportunities for both, beginners and experienced roles.
Things Remembered: See our resource page for more information on Things Remembered careers.
Icing: See our guide for careers at Icing.
Toys "R" Us: Visit the job application for Toys "R" Us to apply today.
Vera Bradley: Visit the Vera Bradley application.
Company Links