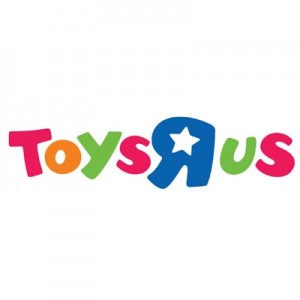 Toys"R"Us is the largest toy and baby retailer worldwide.  They set themselves apart by offering a tailored experience for each of their brands, including Toys"R"Us and Babies"R"Us.  There are 872 stores within the United States and its territories and another 715 stores in 35 countries internationally.
Company headquarters are in Wayne, NJ and there are over 70,000 employees globally in offices, retail locations and manufacturing facilities.   Company culture values community service, positioning the corporation and its employees as good neighbors. They pride themselves on community service programs focused on child safety and aid.
As a corporate mission, they dedicate themselves to creating joy.  In addition, they hold three values at the forefront of their operations strategy – fairness, expertise and ease.  In other words, they aim to the easiest store to find what you're looking for, with fair prices backed by expert advice and design. In fact, all employees are encouraged to pitch new ideas, improve their skills or knowledge and keep contributing to an easy, smart and fair environment.
They believe their employees are the source of their strength and commit themselves hiring and promoting energetic, engaged and diverse people.  Developing an environment that based on teamwork, respect, collaboration and trust helps keep current employees happy and attracts the very best potential employees.  With all of these enthusiastic employees working hard to bring joy, the Toys"R"Us jobs are never dull or laborious.
Domestically, they have been in business over 65 years.  Their stores pride themselves on their large array of games, toys, electronics, educational products, apparel and furniture.  Their selection is a tried and true mix of exclusive offerings and family favorites.
Internationally they started implementing the same methods as they do at home in 1984.  They may have gotten their foot in the door internationally through Canada and Singapore, but with the addition of Japan and Poland and many others, they now have stores in over 35 countries around the world.
In the company's Toys for Tots 2014 campaign, the company raised more than $35.5 million dollars for the over 14 million children in the United States who are impoverished.  Also in 2014, the company, as a founding partner of the Special Olympics, promoted the event in store to help raise money and build awareness.
Get Your Degree!
Find schools and get information on the program that's right for you.
Powered by Campus Explorer
Toys R Us Careers
Many people ask "How old do you have to be to work at Toys"R"Us?" The answer depends on where an applicant is interested in working.  Below are common hiring requirements grouped by job type.  Of course, the best way to learn about requirements is by thoroughly reading the job description when applying to Toys"R"Us jobs online.
For corporate positions, the experience required may vary greatly depending on the seniority level of the position.  All jobs that are not internships require the applicant to be at least 18 years of age. Most positions require passion and flexibility.  Some positions require a Bachelor's Degree.
In retail stores, assistant management positions typically require a high school diploma or GED.  Management positions with more seniority typically require a Bachelor's Degree.  There are usually no education requirements for entry level hourly positions within the retail stores.
When filling out a free application for a job in the distribution centers, keep in mind that many positions require a working understanding of English, as well as some basic math skills. Depending on the position, you may also need to be able to understand blueprints, pass certification tests and lift heavy items.
Toys R Us Job Descriptions
Toys"R"Us careers are available in a wide range of areas of expertise and geographic areas.  Anything from an internship to a management position may be available, especially at the corporate offices.  There likely are also job opportunities in the distribution centers or in retail stores that are local to you.
Depending on the time of year, the corporation hires nearly 50,000 employees for seasonal work, mostly surrounding fall and winter holidays. Positions may include anything from fulfilling orders made online to a distribution center job to selling toys.
If you're interested in seeing what is like to work for a company like this, or simply interested in the retail industry, seasonal positions are a great way to test the water.  Most positions are hourly and part-time.  There will also be the opportunity to stay on after the holiday season and about 20% of seasonal employees choose to do so.
There always are opportunities for employment at the corporate offices just outside of New York City, in Wayne, New Jersey.  Positions are available in several departments, including Customer Service, Human Resources, Accounting, Product Development, Quality & Safety Assurance, New Business Development, Information Technology, Marketing and more.
For those interested in working in retail stores, there likely are hourly positions available.  Typical titles include store associate and sales associate.  Responsibilities typically including helping customers pick out the perfect toy and keeping the store clean.
There are also leadership positions available in stores. In addition to managing a team, manager responsibilities include overseeing daily operations, motivating coworkers and keeping everyone from employee to customer happy and heard.
For those interested in working within the distribution centers, there always are hourly and management positions available.  You can find the distribution centers in New Jersey, Maryland, Illinois, Georgia, Missouri, Texas and California.  Within each center, there are opportunities available in several departments, including inventory, operations, human resources, transportation and facilities.  Typically there is a selection of three shifts for most positions.
In addition, there are a select number of entry level positions available for college students that have that something special. College students may use the online application if they are undergraduates, or there is a direct application for those working on their MBA.
This company is also proud to offer opportunities to members of the armed forces.  Both veterans and active duty personnel are welcome to apply online.  The corporation actively works with partner websites like CivilianJobs.com, Jobs2Vets.com and GIJobs.com post job openings where military service people are most likely to see them. In 2012, the corporation created a skills translator form military personnel.  It helps match service people to open positions, based on what they did when active within the military.
If you are considering looking for Toys"R"Us jobs, keep in mind the excellent benefits offered.  While each career opportunity has differing salary and benefits, many careers share common perks.
Toys"R"Us careers boast fair market wages and a complete compensation package that is one of the best in the industry.
Part of that package includes health insurance with several options in choice of plans, in addition to coverage for vision, dental, life insurance, prescriptions and medical care.  Employees and their dependents are eligible to receive this coverage. Jobs at this company also offer paid time off, holidays and personal days.
On the financial side, there is also a 401(k) available with dollar for dollar match program up to 4% of total earnings. The corporation also matches employee donations to select charities. Or, for those expecting upcoming college expenses, there is a 529 college savings plan.
Employees and their families are also offered counseling and referral services for legal, financial or personal troubles. There also are great resources for those in need of senior care or daycare for children.  In fact, there is also an additional financial resource available to those families adopting children.
Advice For Application Process
If you are a military service man or woman, it is highly recommended that you find the link to the military skills translator when getting ready to fill out your Toys"R"Us application.  Once you have determined which position best suits your military background you can submit your Toys"R"Us job application online.  At this time there is no printable application form nor can you download application forms.
For all interested applicants with a Twitter account, it is strongly recommended that you follow the company's careers account (@toysruscareers).  They regularly post available positions with links to the job description and online application form.
For all applicants, please keep in mind that there is no printable application for Toys"R"Us.  You must apply for jobs at Toys"R"Us using a job posting website.  When filling out your Toys"R"Us application, be honest and concise.  Be sure to spell check your resume before attaching it; many applications are passed over due to spelling errors.
If you are selected for the next round of screening, be courteous and responsive.  It is a good idea to prepare a few questions of your own before you start your interview.  This shows passion, focus and foresight.
Competitors
Of course, this company is not the only one out there selling toys and lighting up kid's eyes.  While this company is a superstore with a massive selection of toys for boys and girls of all ages, there also are several competitors within the niche toy market.
The company American Girl has been around since 1984.  They are most well known for their line of dolls based on historical characters.  The corporation aims to inspire young women, promote reading and support a strong education.
On the other hand, there's Build a Bear who have been operating since 1997.  Today, there are over 400 stores worldwide where girls and boys can build their own customized stuffed animal.  The company may have started out with just bears, but today there also are dogs, bunnies, cats and more.
Also See:
Sally Beauty Supply: See this page for jobs at Sally Beauty Supply.
Goodwill: See our guide for careers at Goodwill.
Jo-Ann Fabrics: Checkout the application page for work at Jo-Ann Fabrics.
Party City: See our guide for careers at Party City.
Sunglass Hut: For employment at Sunglass Hut visit the application page.
Company Links
http://www.toysrusinc.com/careers/