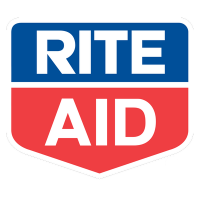 Rite Aid is a company that sincerely cares for their customers. Customers, who are often times fighting battles with their health, go to this company that supplies them with the medications and health tips they need to live more healthily. The retailer has developed bonds, through their employees, with patients who have to fight cancer, heart disease, and other life threatening illnesses.
They are one of the largest US drugstore chains, with almost 90,000 people working as associates at more than 4,000 locations in 31 states. The first store opened in 1962 in Scranton, Pennsylvania. Their number one goal is to give quality care for their customers as if they were family, assisting them both inside, and outside the store. They are looking for employees who are down-to-earth, caring, productive, and willing to help as much as they can, when they can.
The retailer shows the same care and compassion for their workers by offering training programs for their employees that help with making advancements within the company, thus furthering and developing their careers. Looking at each of their employees as an important part of their mission, they want to ensure that the company as a whole is capable of bringing quality care to their consumers.
Facts About the Company
Even though the company was founded in 1965, they weren't actually known as Rite Aid until 1968, and it wasn't until 1970 that they entered the New York Stock exchange. They became the third largest drugstore company in the country in 1981 and reached one billion dollars in sales two years later. After acquiring 420 stores in 1987, they become the largest drugstore chain with more US locations than any other drugstore.
In 1999, the drugstore formed a symbiotic bond with the vitamin supplier, General Nutrition Companies, Inc. Rite Aid allows the company to open stores inside select locations. New leadership helps pave the way to a brighter future for the drugstore during this year as well.
This new management team created new programs in 2004 that focused on customer's health. Programs that focused on heart, oral, and skin health, diabetes, among other diseases, and how to combat or prevent them. Then, in 2010 they continued by giving customers additional benefits by introducing the wellness+ program.
Get Your Degree!
Find schools and get information on the program that's right for you.
Powered by Campus Explorer
The wellness+ program gives customers store discounts as well as health benefit programs specifically designed for people who are either older than 65, have diabetes, or have allergies. The program gives discounts on prescriptions and store product too and is available to anyone who applies for it.
Company Policies
The franchise follows the policies listed in the "Code of Ethics and Business Conduct Document." Like many companies, the policies pertain to topics such as:
Law abiding
Equal employment
Workplace Safety
Zero tolerance for drugs and alcohol
Conflicts of interest
Privacy of employs and/or customers
Insider trading
There are many more policies listed in their code of ethics document which can be found on their website.
Rite Aid Careers
As with any job there are going to be certain requirements. These requirements will be dependent on which position being applied for. "How old do you have to be to work at Rite Aid?" is a good example of this. You have to be 18 year old or older in order to obtain a position with the company. You must also agree to a background check and, depending on which state you are in, a drug screening is required.
For pharmacy positions you must have the proper qualifications, such as the proper degrees. In order to apply for management positions you have to have completed high school or a GED program, and have had a couple years experience in the retail industry.
Other hiring requirements may also include:
Drivers license
Open availability
Able to travel
Capable of meeting deadlines
Ability to keep confidential information to yourself
Customer service orientated
Attention to detail
These are a few of the requirements that some of the jobs list. When applying online, you will be given the full requirements and a description of the job you are applying for.
Rite Aid Job Descriptions
Below are some common job titles for people seeking employment for the drugstore:
Hourly Associate
Merchandiser
Shift Supervisor
Store Manager
Pharmacist
Previous experience may be a requirement depending on which of these jobs you are applying for. As stated above, the company offers training programs in order to advance the Rite Aid careers of people who are interested in a position like management or pharmacist.
Internships are offered to students pursuing Rite Aid careers within the pharmacy department. These internships help provide students with the experience they will need in order to acquire a position in the pharmaceutical industry.
Careers within the corporate, distribution, and logistic fields are available to experienced applicants. You may apply for a corporate position if you are corporately experienced and live near either the Camp Hill, Pennsylvania or the Etters, Pennsylvania offices.
Average Wages / Salaries & Benefits
Are you curious about what kind of salary and benefits you would get working for this retailer? Listed below are the benefits:
Different types of medical plans including

Health
Dental
Prescription
Discount Vision plans

Different types of insurance plans
Paid vacation and holidays
Discounts
401(k) plans
Disability and employee assistance programs
Depending on your position and how long you hold it for will affect your wages below are the average wages for different positions:
Cashier – $7 – $11 / hour
Associate – $7 – $12 / hour
Shift Supervisor – $8 – $15 / hour
Assistant Store Manager – $11 – $17 / hour
Pharmacy Technician – $8 – $17 / hour
Pharmacist – $20 – $68 / hour
Store Associate- is the most common entry-level positions whose duty customer service. They are primarily concerned and focused on greeting and assisting the customers with their shopping experience. They also help with stocking and the overall smooth running of the store.
Merchandiser- is responsible for the layout of merchandise in a store. They must be able to travel and assist multiple stores with the set up of their merchandise. Merchandisers must catalog the layouts and keep them up to standard regulations.
Shift Supervisor- assists managers with the smooth running of the store. A shift's responsibilities are to help customers with their shopping needs, check customers out when they are done shopping, assist with setting up of merchandise, and take care of expired product. If a manager is not on the sales floor then it is a shift supervisor's duty to direct sales associates to their duties and responsibilities.
Assistant Store Manager- helps the store manager to run the store as efficiently as possible. They help store associates achieve their daily goals, implement company policies, assist with ordering new products, and much more. They are essentially the second in command.
Pharmacist- is in charge of the accurate distribution of prescriptions to customers. They help manage the pharmacy technicians as well as the other positions in the pharmacy.  Pharmacists assist the pharmacy manager with new trainees and the running of the pharmacy so that customers receive their prescriptions in a timely manner.
Advice For Application Process
The company wants you to complete a Rite Aid application form in person when applying for an hourly associate position. It's important that when you apply for jobs at Rite Aid, to look professional, which means dressing appropriately, being well groomed, and having a resume prepared.
There are some simple guidelines to follow when searching for employment with any company. Looking professional and having a resume are two of these guidelines. A couple other rules are to complete the free application form when you receive it, be prepared for an interview in case they decide to give you one, and have questions ready for the manager. Some good questions to ask are:
Is this location currently hiring for (insert position you are applying for here)?
How long after turning in a Rite Aid application can you expect to get a call back if they decide to hire you?
Can you tell me the job description of (insert position you are apply for here)?
It'll help you to be prepared to answer questions from the manager too. Below are some sample questions that employers may ask you when turning in a direct application:
What is your work ethic like?
What prior responsibilities have you had?
Tell me about yourself? (This is a real popular question that employers often ask)
What job opportunities are you looking to find?
These are only a select few, make sure to do research on other questions that you might be asked and have prepared answers memorized so that you appear confident and ready.
How to Apply Online
You may fill out an online application depending on which Rite Aid jobs you're searching for. The Rite Aid jobs you can apply for online are corporate, hourly, management, and distribution and logistic positions. If this sounds like the career path you want to take, then continue reading to find out how to apply for Rite Aid online.
In order to find the applications for Rite Aid jobs online, visit their careers link and choose which positions you will be applying for. When you fill out a Rite Aid job application online you will be asked to create a profile and to answer some personal questions. After finishing this process you will then be allowed to apply online for the position(s) that you are interested in.
At the bottom of this page is a printable application for Rite Aid in case you would still rather apply in person.  The download application form is identical to what they would give to you if you walked into your local store, only difference being that it may be more convenient to fill it in from the comfort of your home.  Remember to still turn in a resume with the printable application form.
Competitors 
Walgreens and Longs Drugs are two similar companies as Rite Aid. They are both drugstores and focus on assisting their customers in the best, most informative of ways. If a drugstore retailer appeals to you, then these two companies would also be good to apply to. Especially if you are looking to obtain a pharmaceutical position, since all three of these companies contain pharmacies.
Also See:
Avis: Visit the job application for Avis to apply today.
Jiffy Lube: See our guide for careers at Jiffy Lube.
Goodyear: See our guide for careers at Goodyear.
Budget Car Rental: Visit the job application for Budget Car Rental to apply today.
Sunrise Senior Living: Sunrise Senior Living offers opportunities for both, beginners and experienced roles.
Company Links
https://www.riteaid.com/about-us