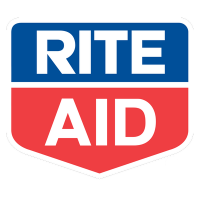 Rite Aid is a drug store with a rich history that started small and grew into a Fortune 500 company. Positions include Cashier, Stock Associate, Loss Prevention, Pharmaceutical Technician, and Store Manager. Although it may depend on the interviewer, there are a few common interview questions asked that help a company get to know possible employees.
Interview Questions
These are a handful of questions asked. Most questions are very similar in topic. 
How do you handle tough customers who are impatient? This question is for pharmacy technicians and cashiers. Some customers you deal with are waiting for prescriptions to be filled, so describe how you would calm a customer down. If there is an issue, explain how you would get them to understand the situation.
How would you motivate your team? Everyone within a Rite Aid will need to work together in certain situations. If things seem to be going wrong, talk about how you would get them to feel more positive. 
What are you weaknesses? Your weakness should actually be a compliment to yourself, such as you're too neat, or you work too hard. Also, weaknesses should be something you can grow from while working with the company. 
Name a time when you had to deal with a lot of things at once. Sometimes you'll need to multitask. Give an example where too much was happening at once, and how you were able to deal with it.
Do you have any cash handling or pharmacy experience?  Inform them of how much money you were responsible for or the different types of medicine you may have encountered. Supposing that you have no experience, discuss having responsibility over something really important. 
What do you believe makes you a good employee? Sell yourself. Tell them how dependable you are, that you're easy to train and a fast learner, and that you'll be willing to work as hard as they need you to. 
Describe a situation where you were unable to overcome an obstacle. How would you do things differently? We all have experiences where we couldn't solve a problem, either with work, school, or life in general. Use any example you would like, but be sure to have a solution that you would use.
What other activities do you participate in? Groups you may be involved in with your school, church, etc. help the interviewer get to know you as a person. Yet, it also lets them know if you will be able to work as much as they would like.
Remember to relax and answer the questions the best way you can, and ask your own questions.
Interview Tips
Most of the questions asked will focus on general customer service. Rite Aid's are convenience stores and pharmacies. Use previous retail experience when conversing about how you would approach the position. Assuming that you lack retail experience, discuss clubs or groups you've participated in, or even just helping out at home. Let them know you'd be a good addition.
When interviewing for a position with the pharmacy, be sure to let them know why you're interested. If you're in school for it, talk about your classes, what you enjoy about it, and any basic knowledge you may already have. Try to research the position before the interview as well.
Dress professionally for the interview, but it isn't necessary to come in full business attire. Sit up straight and don't let your mind wander. Make eye contact with the interviewer. When answering questions, speak clearly and try to always have an answer. If you can, avoid saying that you don't know.
Rite Aid isn't the typical retail position, but if you enjoy assisting people in a family-type environment, then this is a great place for you. Hopefully, these top interview questions will help you prepare.