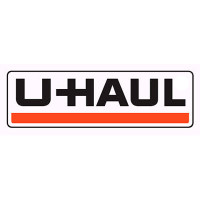 U-Haul is a moving equipment & stowage rental company in America. They specialize in truck rentals, tow hitches, trailer rentals, and self-storage. They serve their valued customers with a big fleet of moving trucks and storage units.
The company was created in 1945 by founders Leonard Shoen and Anna Mary Carty Shoen. Today, the company operates under the management of AMERCO. Its corporate office is in Phoenix, Arizona.
U-Haul has more than 10,000 employees and over 16,000 active dealers nationwide. They rent trailers, trucks, and other equipment. However, most dealerships and centers offer self-storage units, trailer and hitch wiring installation, carpet cleaners, and refueling.
As for employee benefits, part-time workers receive healthcare options, 401 (k) retirement, and dental care plans. They also enjoy access to credit unions sponsored by the company. Full-time employees enjoy paid time off, medical plans, life insurance, and educational support.
People love working at this company because U-Haul offers good compensation plans and employee benefits. They provide compelling benefits not just to full-time employees, but even to part-time workers too.
How old do you have to be to work at U-Haul?
The minimum age qualification for most entry-level jobs offered by this company is 18 years old. Aside from age, applicants must have at least a high school diploma or equivalent.
U-Haul Careers
This American moving equipment & stowage rental company is always looking for career-driven individuals who can fill the following positions:
Customer Service Representatives: CSRs deal with customer inquiries and concerns. It's their job to manage incoming calls and create sales leads. Likewise, CSRs identify and evaluate customers' needs to meet their satisfaction. CSRs are always expected to be good at creating sustainable relationships with customers through open communication.
Detail Specialists: Detail Specialists are in charge of vehicle care, repair, and maintenance. They are not car cleaners because car detailing is about cleaning the vehicle's interior and exterior. Their biggest responsibility is to make sure that each new vehicle is scratch-free and will run fast and smoothly.
Storage Facility Housekeepers: They clean the storage units, restrooms, hallways, elevators and other areas of a facility. Storage facility housekeepers sweep, mop, and vacuum dirty areas. They observe proper waste disposal by putting the garbage to designated waste containers. Also, they maintain or stock cleaning supply list records and request new items as needed.
Facility Maintenance Technicians: Facility maintenance technicians repair and maintain the company's facilities including the storage centers and moving centers. Their duties involve masonry, carpentry, plumbing, electrical, repair and maintenance of air conditioning and central heating systems. Likewise, they are responsible for routine signage and roof inspections.
Facility Maintenance Helpers: Facility maintenance helpers will aid in carrying out mechanical preventive maintenance. They mostly perform basic repair on a non-mechanical equipment. Sometimes, they are requested to help the apprentice mechanics and journeyman. Their main job is to maintain the buildings through lighting, painting, and general cleaning of the entire facilities.
Transfer Drivers: They drive company trucks and equipment going to all repair shops owned by the company to perform scheduled maintenance. They repair equipment and trucks to various dealership locations and centers for lease purposes. Transfer drivers do pre-inspection checks to find out the right kind of preventive maintenance needed on vehicles. They also keep accurate mileage and time logs.
Engine Specialists: Engine specialists detect vehicle condition through conducting checkup & diagnostic tests that help them identify damaged or worn parts. They overhaul and repair motors and engines or replace any defective parts. Engine specialists do preventive maintenance and repair of engines. They install timing gears, bearings, crank shafts, drive systems, and cylinders.
Hitch Professionals: Their job requires hitch professionals to have knowledge of different towing packages offered by the company. They install comprehensive towing packages to customer cars based on manufacturers' specifications which they do using the best mechanical practices. Their job also involves preparing purchase invoices for clients.
Brake/Tire Specialists: They perform inspection, testing, service, maintenance, repair and troubleshooting of vehicle brakes. Likewise, they carry out diagnostic tests to detect brake issues and fix them. Brake/tire specialists repair or replace drum and disc brakes and power brake units like hydraulics and vacuum.
General Managers: General managers should be seasoned and experienced in retail sales, time management, customer service, and many more. Their job involves performing profit and loss analysis and recruiting new team members. Also, general managers oversee the production, sales and inventory.
U-Haul Application
Interested jobs seekers should visit the company's official website to know more about the recruitment process. They can also visit any U-Haul centers or dealership locations to inquire about job vacancies.
The company accepts applications submitted either through the web or in person. Applicants who prefer applying online may look for job openings through the website's career section. Walk-in candidates may drop by at their preferred locations and submit their application.
To begin, applicants will be requested to fill out the hiring form. They must fill out the blanks with complete and accurate information to avoid getting their application rejected.
Likewise, applicants should submit a copy of their resume. Checking their old resume before sending is necessary especially if they resigned in their previous job recently. It should be updated, indicating their latest contact information and home address.
Applicants who meet the qualifications will be called for the interview in 3 to 5 days after passing their application. Dressing up decently, coming on time, and being confident would help candidates pass the interview.
Facts about U-Haul
This company is family-oriented. They value their team members and treat them like family. No one is left behind as the company encourages everybody to work and help each other. They also let all team members enjoy the life-work balance.
Recently, they announced the newest mission of their charity called Humble Design. Their mission now is to overcome homelessness. They teamed up with Schultz Family Foundation and donated decorating services and home furnishings in Seattle.
U-Haul is known for providing affordably priced truck and trailer rentals. They offer a complete set of good solutions for all moving and storage needs. Besides, they make their customers happier by giving free standard shipping and in-store pickup.
They enrich the communities they serve through helping the local groups and charities in providing clothing, shelter, and food to people. It's the main objective of their community outreach as they see mobility as a necessity for each family.
Application Links
Company: www.uhaul.com
Careers: http://jobs.uhaul.com/
Application: N/A
Last Updated on