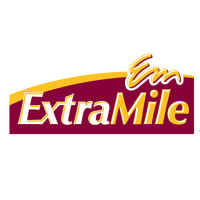 Owned by Chevron, Extra Mile is a convenience store that can be found at some Chevron gas station locations. Chevron itself is a company that is found across the globe. Chevron has its hands in most part of the oil, gas, and geothermal energy industries. For more information on your Extra Mile application, read on below.
Officially founded in 1984 as Chevron Corporation, Chevron was created through a series of mergers and sales. In the United States alone, Chevron employs over 31,000 people. Their overall number of employees across the globe is about 62,000. Chevron is headquartered out of San Ramon, California. Extra mile is found across 14 states in America.
This is a company that believes in social responsibility. In addition to trying to come up with a variety of methods to meet the ever-growing demand for energy, they also are aiming to find ways to reduce emissions and be as environmentally friendly as possible. They are also very active in helping with human rights concerns. Additionally, they are committed to volunteer work, fighting against HIV/AIDS, and promoting STEM programs.
Extra Mile has the same expectation for their employees as their parent company does. They are looking for employees that have amazing customer service skills and are willing to help with their local communities. They want employees that are able to assist customers and go above and beyond the call of duty to do so. If this sounds like you, apply today.
Extra Mile Careers
Extra Mile offers a foot in the door to a great company. Chevron has incredible advancement opportunities allowing a person to turn their job into an Extra Mile career, or even beyond. Extra Mile offers entry-level positions for a person to grow with the company. Some positions at Extra Mile retail locations are store manager, cashier, and assistant manager.
While there are no direct corporate opportunities for Extra Mile, Chevron has a variety of positions for a person to find a position that they are qualified at this company. While there are some entry-level positions, most positions are higher level that has more requirements to gain employment. Some positions include human resources, marketing, and legal.
Entry-level positions may require a high school diploma or equivalent with little experience. Higher level positions often require a college degree and several years of experience. Each job has different requirements stated to work here. How old do you have to be to work at Extra Mile? The minimum age of employment is 18 years of age.
Extra Mile offers similar benefits to others in their industry. The eligibility for these benefits can depend on hours worked weekly and job title. Some benefits include health insurance, dental and vision plans. Employees may also receive disability and life insurance policies. Other benefits include paid time off, 401(k) plan, and employee discounts.
Most locations are open 24 hours a day, 7 days a week. This can depend on the location and if there is a holiday. Important holidays may cause the store to be closed for the entire day, or closed early. If you have any questions about the hours of operation, you can call your local Extra Mile.
Job Descriptions & Salaries
Gas Station Attendant- A gas station attendant is responsible for handling customer transactions at the counter. As a result, they will need to know all policies regarding pumping, paying, as well as tobacco and lottery sales. They are also responsible for stocking shelves and keeping the store clean and organized at all times. They will also assist customers out on the pump. A gas station attendant will earn about minimum wage.
Lead Attendant- The lead attendant is responsible for taking the place of a manager if there are no other managers present. They will train new employees according to company policies and applicable laws. A lead attendant will also maintain many of the same responsibilities as the gas station attendant. A lead attendant may earn around $10 per hour.
Assistant Manager- The assistant manager is responsible for helping the manager run the daily operations of the store. They will also assist customers in the store as needed and help perform employee reviews. The assistant manager will also take over duties if the manager is not present. If a customer service issue arises, the assistant manager will handle that. An assistant manager may earn around $25,000 a year.
Manager- The manager is responsible for ensuring that staff follows the company policies set forth by the owner and corporate office. A manager is responsible for the staff, including hiring, firing, and scheduling. A manager will also be responsible for payroll and ensuring inventory is order as needed. A manager may earn around $50,000 a year.
Extra Mile Interview Questions
These are some questions that you may be asked during your Extra Mile job interview.
Why do you want to work at Extra Mile? The interviewer is looking to see what you know about this company and what they stand for. This question may require some research prior to your interview. To answer this question, mention which values that you feel you share with this company and why this makes you a good fit to work here.
Why should we choose you over the other applicants? This is your chance to sell your strengths and talents to this company. The interviewer wants to know what makes you stand out over the other candidates, so be sure you explain what makes you stand out.
Do you believe team work helps achieve success?  This industry requires everyone to come together and work as a team to complete tasks. The interviewer is looking to see if you are someone who is a team player. Mention any time that you have had to work as part of a team to accomplish a goal.
What is your biggest weakness? The interviewer wants to see your ability to self-critique yourself. This can help determine how well a person can handle constructive criticism. Be honest about what your biggest weakness is and explain how you overcome it.
What are you available to work? The interviewer is looking for someone with flexibility, someone who is willing to work nights and weekends. Be honest about when you are available to work.
Advice for the Application Process
If you are wondering how to apply at Extra Mile, you are able to fill out an application form at your local Extra Mile. There is no Extra Mile jobs online website to visit. There is also no place to apply directly online for this company. You will not be able to find printable applications online or downloadable applications for this company.
There is no company website for Extra Mile that lists the job descriptions and responsibilities. You will need to contact the store to see what requirements are for employment, or inquire inside when you go to fill out your application. Do not forget to bring an updated resume along with you, as this can help give the company a clearer look at your experience.
If you have not heard back from this company after applying, you may consider contacting them. This can help show that you are serious about this position. You can inquire to see if they are still hiring for that position and to check your application status. You may also be able to see when interviews are set to begin.
Preparing for your interview is something that you should do. This will help you be able to shake off any nerves that you have for your interview. Be sure to practice as much as you need to in order to walk into that interview confidently. Dressing professionally can greatly impact your chances of gaining employment, so be sure to dress in a business casual manner.
Also See:
Pilot Flying J: Pilot Flying J offers opportunities for both, beginners and experienced roles.
76 Gas Station: For employment at 76 Gas Station visit the application page.
Stripes: Visit the Stripes application.
Sheetz: Sheetz offers opportunities for both, beginners and experienced roles.
ARCO: See our resource page for more information on ARCO careers.
Company Links