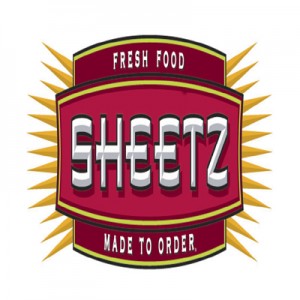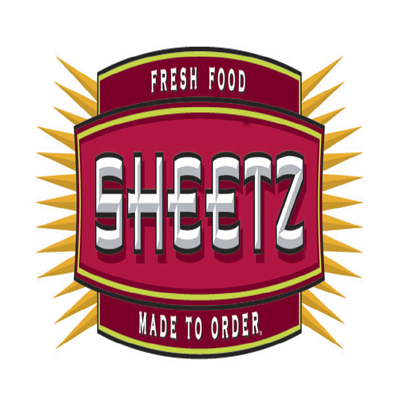 Sheetz is a chain of convenience and gas stores across a few states in America. They are about 400 stores located in Maryland, North Carolina, Ohio, Pennsylvania, Virginia, and West Virginia. All the stores are company owned, with no future plans to franchise the brand. All of their stores have a gas station.
Sheetz has always been a family business. It was created when Bob Sheetz purchased a dairy store from his father in Altoona, Pennsylvania. Once he purchased the store, he hired his brother Steve as an employee to work there. Five years after that, there were now 3 stores and plans to open up a store a year from that moment on. Steve was now a general manager for the store.
In the 1970's, they added gas stations to the facilities. Today, the business is now run by Steve's son. This is truly a family business, as the leadership always has 5 family members on the board of chairmen. Family values are important to this brand, as that has been its foundation since the beginning. They treat their employees as family, and put an emphasis on family and the community.
"For the Kidz" was a charity created by employees of Sheetz. It was created by two district managers that wanted to give back to the community, specifically to underprivileged youth that did not get the same kind of holidays that other families get. In 1992, the first year of this program, they raised $12,000 and were able to take 126 children shopping for toys and other necessities all children should have. Today they have made close to $6.7 million dollars and assisted over 5,600 children.
Another charity that Sheetz donates and sponsors yearly is "Make-A-Wish". The first year of 1995, they donated $150,000 to the charity, which sponsored 30 families and made them the single largest contributor to the Greater Pennsylvania and South West Virginia chapters. They sponsor around 40 families every year since then.
The last charity that they donate to every year is the Special Olympics. At store new store openings, they donate $2,500 to the Special Olympics. They collect money year round at their stores, and employees volunteer their time at their local Special Olympics events. To date, they have raised more than $2.5 million dollars to this cause. Charity and family are the most important traits for employees in this business. This store is open 24 hours a day, every day.
Sheetz was founded in 1952. There are currently 484 locations. Sheetz is headquartered out of Altoona, Pennsylvania. Sheetz offers fresh food options in their stores. They employ over 13,600 employees. If this sounds like a company that interests you, do not hesitate to apply for a position that you qualify for here.
Get Your Degree!
Find schools and get information on the program that's right for you.
Powered by Campus Explorer
Sheetz Careers
How old do you have to be to work at Sheetz? It is recommended that an employee be at least 18 years of age, but some locations have a minimum age of 16. This might be a location based difference, but you can find out more information at your local store. These minimums are for the entry-level positions in the retail stores.
Sheetz also has internships available to attract future employees at higher positions in the business. A student that meets the qualifications for employment can earn an internship at a business like this to learn and practice what they have learned, at a business while earning income. If you feel like this business is a good fit, especially with their company emphasis on family and the community, then you should feel free to apply.
Wages and benefits for employees of Sheetz might be dependent on the job title, experience, and level of education. They allow room for employees to grow within the company and go onto higher levels upon showing their hard work and dedication. If the employee truly exemplifies what the company stands for, they will have a better shot at promotions within the company.
Wages vary based on job title and experience. A sales associate or an intern can earn around $9 per hour. A clerk can make around $8 an hour. A shift supervisor can earn around $11 per hour. A store manager can make $50,000 a year, while an assistant manager can earn $36,000 a year.
As for what benefits employees are eligible for, this depends on the length of time an employee works there, whether they are full-time or part-time, and position within the company. Sheetz gives employees excellent and very competitive benefits. The benefits that you are eligible for should be mentioned in your new employee packet upon being hired.
Some benefits include medical and prescription plans, dental plans and vision plans. You may also receive health flexible spending accounts, dependent day care flexible spending accounts, and a prescription drug plan. They might also receive accident insurance, voluntary term life insurance, and dependent voluntary term life insurance. They also provide life insurance and death and dismemberment insurance, as well as both long-term and short-term disability insurance.
They provide college tuition reimbursements, a 401(k) plan, and employee stock ownership plans as well as a company credit union. An employee might get a quarterly bonus, vacation and personal days, and employee discounts to their store and other types of discounts for services. They have an employee assistance line that helps with a wide variety of issues.
Sheetz Job Descriptions
This section provides you with a more in-depth look at careers that you can find here at this company.
Entry-Level
They are known for allowing for movement up the ranks of the company. Many of their higher level employees started off at these entry-level positions. With hard work and dedication, any employee can show their talents and worth to gain promotions.
Here are just some entry-level positions that you can find here:
Sales Associate
Clerk
Internship (if you meet the eligibility requirements.)
Server
Team Member
For more information on these positions, or other entry-level positions, please visit the company's website.
Management and Other High Level Positions
If you have gained experience within the company, or valuable work experience elsewhere, you might be qualified for higher level positions at Sheetz. Please read the job descriptions for these positions, as some might require a specific level of education in addition to a certain amount of years worked in a position.
Here are some higher level positions available in this company:
Store Manager
Assistant Manager
Shift Supervisor
Loss Prevention
Department Manager
For more information about these positions or others like it, please visit the company's website.
Sheetz is a company that is looking for more than just employees to join their company. They are looking for people to join their family, and people who want to help the company give back to the community. These are two absolute musts for any potential employee.
Employees, in return, gain access to a range of great benefits and a great company to work for. When you apply to this company, you should hear back about your application within a reasonable amount of time if you applied in accordance to the instructions. If not, you can call up to check the status of your application.
Sheetz Interview
Before your interview, try practicing answering questions in front of a mirror. This will help you learn your body language to help you come off as more confident. This will also help you sound more articulate and less nervous during your interview.
These are some additional tips for your interview and after:
Bring two copies of your resume with you. One will be for the interviewer, in case they do not have a copy on them. The other copy is for you, so that you can follow along in case there are questions on something to be clarified on your resume.
Dress appropriately for your interview. First impressions make a big difference, and you want your interviewer to take you seriously and see you in a positive way. Do not arrive more than 15 minutes to your interview. You also do not want to be late for your interview.
Be clear and honest when answering questions during your interview. The interviewer can tell if you are lying. You also should not give more information than asked for, unless they want more details. After your interview, thank your interviewer for their time.
After a few days since your interview, call up to check the status of your application. When you do so, be sure to thank them again for the opportunity and ask if there is anything that needs clarification. This shows that you are serious about the position.
Advice For Application Process
How do you apply for Sheetz jobs? A job seeker is able to apply for Sheetz jobs online at their website. There are links to apply for a Sheetz career. You can also apply in store with a printable application that you can find. There are no downloadable applications on their website.
On the Sheetz careers section of their website, job seekers are able to find the job descriptions for the positions available within the business. The job descriptions are clearly stated, along with the responsibilities expected of employees who obtain that position. This can help you find positions that you qualify for, that really are a good fit based on your talents and experience.
Here are some tips for applying and preparing for your interview:
You should only apply for jobs that you qualify for. By not doing so, your application may not be considered. Submit an updated resume along with your application. This can help give an interviewer a closer look at all your talents and experience.
Fill out the application according to the instructions provided. By not doing so, your application might be dismissed. If applying in store, be sure that your attire is neat and appropriate. You do not know who will be taking your application, and you want to give a good first impression.
The biggest competitors in this industry are Shell and 7-Eleven. The biggest difference between Sheetz and these two companies are Sheetz is family owned and operated while Shell and 7-Eleven are international franchises. Sheetz also offers much more competitive benefits than their competitors.
In addition, Sheetz is only located within a few states while the other stores are internationally found. This makes them much bigger companies, which might be out of touch to the needs of their employees unlike Sheetz.
Also See:
Travelcenters Of America: Visit the job application for Travelcenters Of America to apply today.
ARCO: ARCO offers opportunities for both, beginners and experienced roles.
Cumberland Farms: See our guide for careers at Cumberland Farms.
Sunoco: Visit the job application for Sunoco to apply today.
Speedway: Speedway offers opportunities for both, beginners and experienced roles.
Company Links
https://www.sheetz.com/jobopenings/job_openings.jsp
http://sheetzjobz.com/great-benefits.html