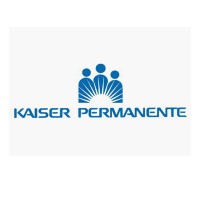 Kaiser Permanente is a health services and medical insurance provider operating in the United States.  To find out how to apply for Kaiser Permanente online, follow the link that you will find at the bottom of this page to be directed to the careers section of their website and get started on your Kaiser Permanente application today.
The company is named after Henry J Kaiser, who, along with other professionals started an insurance consortium in 1933.  But the company wasn't formed properly until 1945, with Kaiser partnering with physician Sidney Garfield.  Originally beginning in the small town of Desert Center, California, it now has its headquarters in Oakland.
The company offers different health insurance plans for both employers and individuals, with a wide range of options to make their programs suitable for everyone.  In addition to this they also offer other health and wellbeing services including classes, advice for different people in different stages of their life and access to new health studies on their website.
Kaiser Permanente careers are appealing not least because they are so diverse that there really is something for everyone, but also because of the culture and atmosphere of the company.  They are dedicated to helping people live a healthy lifestyle and they have received a Best Employer for Healthy Lifestyles Award for four years in a row.
Kaiser Permanente Careers
Kaiser Permanente jobs are split into Health Professionals and Business Professionals.  For health professional the areas available include Behavioral and Mental Health, Imaging and Radiology, Laboratory, Medical Records, Nursing, Pharmacy, Rehab and Nutrition.  You will need to have very specific qualifications to be eligible for these roles along with sufficient experience.
Business Professionals will not need as much specialized knowledge but you will still generally need a college degree and relevant experience.  The most common positions available are in the departments of Administration, Compliance, Construction, Customer Service, Human Resources, Information Technology, Procurement and Supply, Quality Assurance, Sales and Marketing and Research and Development.
Get Your Degree!
Find schools and get information on the program that's right for you.
Powered by Campus Explorer
How old do you have to be to work at Kaiser Permanente?  You will need to be at least 18 years old or over to apply for jobs at Kaiser Permanente.
The main benefits to Kaiser Permanente jobs are obviously going to be the health and wellness perks that come with their job opportunities.  You will be entitled to a comprehensive healthcare package with a variety of different opportunities.  There are also industry-standard benefits such as en employee assistance program and savings retirement plans.
The daily hours of operation are from 8am to 5pm only on weekdays.  They are closed on both Saturday and Sunday.
Job Descriptions & Salaries
Nurse – There are many different specialties in nursing careers so you will need to check the exact job description of each one to make sure you're eligible.  These jobs require good interpersonal skills in addition to medical knowledge when working with both patients and colleagues.  The pay can be up to $60/hour depending on experience.
Laboratory Technician – Again there are a number of specialties and it should be noted that not all of these areas are present at every single location.  You will carry out the necessary tests on specimens and analyze the results carefully.  Attention to detail is very important.  The average hourly pay will be between $20-$25.
Customer Service Representative – Customers are at the heart of everything that the company does and so you will need to be extremely knowledgeable about all the products and services that are offered so that you can advise customers well.  You will often need to act as a bridge between two parties.  The average salary is $20/hour.
Patient Care Technician – The responsibilities in this role are centered around the comfort of the patients.  You will generally be working with the nurses to make sure that patients are getting the correct care in terms of food, movement and hygiene.  Being able to build good relationships is very important in this role.  The average hourly pay is $23/hour.
Kaiser Permanente Interview Questions
It helps to prepare thoroughly for any interview so practice some typical questions after you submit your Kaiser Permanente application.
Why do you want to work here? You should never turn up to an interview without having done some research on the company beforehand.  Make your answer specific to this company so they can see that you're serious about working with them.
How would you calm down a distressed patient?  In any job based at one of their medical facilities you may come across a distressed patient, although your response will be different depending on your position.  Show that you can keep to company policy.
How do you cope with criticism?  It's important that you can be professional at all times and recognize when criticism from a superior is meant for your benefit.  You should always be assertive but appreciate useful advice when you receive it.
For medical careers, depending on what specialty you are aiming for, the questions are likely to be more specific about your medical knowledge and employment experience so make sure you've reviewed this before you go.  The likely questions asked will obviously be quite diverse but may include questions that begin with, "What would you do if a patient suddenly began presenting with symptoms of…?" or "Describe your clinical experience."
Advice For Application Process
Search for Kaiser Permanente jobs online to browse the many career areas they are hiring for as well as the specific roles that you are able to make a direct application to. You can also look up where your local center is. The best way to submit applications is by completing a Kaiser Permanente job application online by filling in their online application form.
You can't download a printable application for Kaiser Permanente but for some non-medical entry-level positions you may be able to request a free application form by going to a center in person with your resume.  Keep in mind though, that may just ask you apply online as most applications will be processed at their headquarters.
Openings for Registered Nurses will require you to take an online timed test to assess your skills and knowledge.  The interviews will also be more in-depth than for other jobs, although nearly all roles will require you to have more than one interview including one over the phone, so be prepared for that.
No matter what position you apply for you will always need to dress smartly at your interview to give off the right first impression to the person interviewing you.  Remember to give a firm handshake, smile and make eye contact with your interviewer.  Keep up a friendly and positive attitude throughout and bring some questions of your own.
Also See:
Barnes & Noble: Checkout the application page for work at Barnes & Noble.
Ashley Furniture: Visit the Ashley Furniture application.
Pacific Life: For career opportunities, fill out the Pacific Life online application.
Nationwide: Visit the Nationwide application.
Havertys Furniture: Use the Havertys Furniture job application to apply here.
https://www.youtube.com/watch?v=TsCffnNbONc
Company Links
http://www.kaiserpermanentejobs.org/default.aspx
http://share.kaiserpermanente.org/article/history-of-kaiser-permanente/