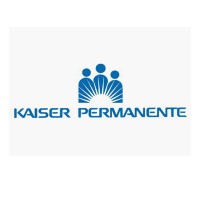 Kaiser Permanente provides quality health care services that are affordable. It is an organization that treats its members and patients with love and care. Its health care systems serve members with the highest level of satisfaction.
This organization was founded in 1945 by industrialist Henry J. Kaiser and Dr. Sidney Garfield. During the Great Depression, Dr. Garfield established a tiny hospital in California for the sick and injured workers in the Mojave Desert.
Kaiser Permanente has garnered numerous awards including 17 Environmental Excellence Awards. Among its other awards are Diversity Inc's Best Place to Work in 2017 and Tops Scores for Quality and Service from The Centers for Medicare & Medicaid Services.
The organization ensures that its employees are adequately compensated and rewarded for their contributions in the workplace. Their employees get: competitive salaries, basic and major medical care, paid leaves, a pension plan, and a 401(k) Retirement Plan.
This organization provides a safe work environment for its employees. Everyone is passionate about their work and the services that they offer. It likewise gives ample room for its employees to grow professionally.
How old do you have to be to work at Kaiser Permanente?
The organization requires job applicants to be 18 years old and above. Anyone under 18 will not be eligible to apply for a job in the organization.
Kaiser Permanente Careers
Kaiser Permanente has eight regional service areas located in various states the US. The company also employs nurses and doctors in 40 medical centers across the country. Job seekers can apply for positions in administrative and customer service departments.
On-Call Customer Service Representative: The applicant must be experienced in data collection. He should also be able to type at a minimum speed of 45 words per minute. Knowledge of basic math and arithmetic is also required. The company prefers to hire applicants with experience in related fields such as human resources and communication.
Medical Assistant On-Call: The applicant must be able to perform basic and routine patient care as well as clerical duties. The role of an on-call medical assistant is to assist medical providers in the treatment and care of patients. They have to actively seek to understand the patients' problems, expectations, and help them in their recovery.
Nursing Attendant: This employee works under the supervision of a physician or a Registered Nurse. He performs a variety of patient care tasks in accordance to the established standards of policies, care, and procedures in the Medical Center. The applicant must be flexible in dealing with all sorts of patients and must treat everyone with dignity and respect.
Kitchen Worker: The applicant must have knowledge in food preparation and service. He should comply with food service regulatory requirements as well as kitchen operations procedures and schedules. He will be responsible in maintaining the cleanliness of the food service areas as well as the food being served.
Laboratory Assistant: The applicant must know how to perform various laboratory procedures as assigned to him. He should also be knowledgeable and trained in drawing blood and collecting other samples for testing. He should also know how to properly label and handle specimen and samples to preserve their integrity.
Administration Specialist C: This employee performs a variety of administrative duties like compiling reports, word processing, managing calendars and schedules, and answering inbound telephone calls. The perfect candidate should be able to work with minimal supervision and without any repetitive instructions on routine work.
Manager Pharmacy Program: The ideal applicant must be able to plan, develop, and implement products or services related to a specific area of Pharmacy service. He must also be willing to assist in pharmacy leadership and help lead a team that will help achieve the Pharmacy's divisional goals.
Assistant Behavioral Health Services: The job of this employee involves low level patient observation of patients who have low or medium care needs. He properly documents and gathers information about the patient's car, treatment, and progress. He is also in charge of updating the patient's electronic medical records regularly.
Inpatient Pharmacy Tech:  This employee selects and prepares medications including chemotherapeutic agents. He also assists in dispensing and distributing medications to the medication nurses. He should know how to properly handle medication as he transports them to the various hospital units.
Analytics Business Partner: The job of this employee is basically to serve as the leading business intelligence consultant for strategic analytics projects. He will be the trusted advisor to the business leaders and should thus be experienced in business operations. He should likewise have an eye for opportunities for strategic business.
Kaiser Permanente Application
Applicants may choose to email or call the human resources department to inquire about application procedures. The process starts with a filled up application form submitted to any Kaiser Permanente office.
Both online and in store applications are available for applicants. The applicants can choose to either email the company or personally fill up an application form at one of the company's service areas.
It is recommended to check the company's website for any questions on the application process. This will ensure that you have the right information and are properly guided. They have a 24/7 staff to address concerns about the application procedure.
It is important for applicants to be honest about their skills and experiences on their resume. Do not include any false information as they could be damaging when the interviewer uncovers the truth.
During the interview, it is advisable to answer questions clearly and concisely. Whatever the interviewers ask, the answer must be straight to the point. Stay calm and relaxed.
Things to Know About Kaiser Permanente
Kaiser Permanente is an inclusive and diverse organization that is dedicated to promoting the best quality health care in America and around the world. The patients and employees all come from diverse backgrounds.
The company has recently made headlines when it announced on that it would begin studying the issue surrounding gun violence, which has been long ignored due to the political pressures. Kaiser has invested $2 million for the research.
Kaiser Permanente is famous for its innovative and affordable health care services. Today, it continues to ensure that its members and staff receive the best benefits in the most efficient and effective way possible.
Kaiser Permanente recognizes the importance of the environment and how it plays an important role in the communities' health. The company's Environmental Stewardship program has been helping in making the community a better place for everyone.
The company helps make the environment a better place that is free from all the pollutions, toxic chemicals, and waste. Kaiser Permanente believes that these problems can be tackled by providing sustainable solutions in making the environment healthy again.
Application Links
Company: https://healthy.kaiserpermanente.org/
Careers: https://www.kaiserpermanentejobs.org/
Application: https://www.kaiserpermanentejobs.org/search-jobs