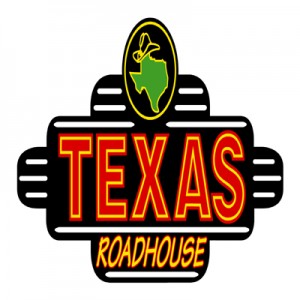 Positions include Servers, Host/Hostess, Bartender, Busboy, and Manager. The interviews aren't the same for every location, but these top interview questions are usually asked during most meetings.
Texas Roadhouse Interview Questions
The questions are all about your skills and why you feel you are the best candidate.
Why do you want a job at Texas Roadhouse? You love Texas Roadhouse and the atmosphere the restaurant provides. You wouldn't have applied if you had no interest in the company, so describe that. 
Tell me about yourself. This is your opportunity to sell you and build yourself up to the interviewer. Tell them about how reliable you are as an employee and what friends and family say about you. 
What did you like most about your previous jobs? Name everything you loved about your old jobs, even if they weren't restaurant style jobs. Never criticize a previous job. There should always be one thing you liked. 
How do you handle chaos?  Restaurants can get extremely busy, especially over the weekend. Let them know the different internal steps you take to handle busy situations. 
What's your favorite menu item at Texas Roadhouse? Name and describe your favorite meal and while doing so, sell the item to the interviewer as you would sell to a customer that wants a recommendation. 
Do you have any experience as a server? Experience isn't necessary, but it gives them a general idea as to how much training you may need. If you lack experience, describe how a previous job will help. 
How are your memorization skills? You will need to learn the items on the menu for both food items and bar items. You will also need to know when the menu adds items or removes them. 
What is your ideal schedule? The shifts at Texas Roadhouse are flexible and if you have a preferred schedule, let them know. It's not guaranteed, but it's best if they have an idea before you're hired.
These questions may vary depending on the management of the restaurant, but remember to answer clearly and display your customer service skills. 
Interview Tips
Interviews with Texas Roadhouse vary per restaurant and management. They are typically one on one and can last as long as thirty minutes, or as short as ten minutes. Sometimes they hold open call and referral-based interviews. During open calls, there are many positions available, so if you're flexible in the shift you possess, tell them.
Questions are personality based and about previous work experience (if available). They will ask you about your life outside of work, including your hobbies and school. They will also ask how comfortable you are with people. They will also inquire about your availability and what kind of schedule you're looking to have. It is best to have the answers to these questions in mind before going in.
You should arrive in business-casual attire and present a clean appearance. Most of their restaurants do allow tattoos, but if any are obscene, they will need to be covered. If possible, have them covered for the interview as well. You will need to speak in a professional manner.
Your interview won't be the same as someone that interviewed the day before. It isn't as easy as studying the questions. Make sure you showcase your personality and how you can be a great asset to the restaurant.