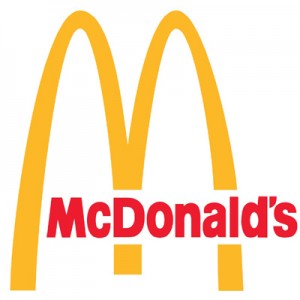 You filled out an application, attached your resume, and next thing you know you're getting a call for an interview!  It is time to start your preparation so you are not intimidated by the interviewer and instead show confidence.
Top McDonald's Interview Questions
Below are typical interview questions McDonald's will ask and here are tips to answer these questions efficiently:
Tell me about yourself.  This does not mean give your life story.  Tell the interviewer your career history and your skills relating to the position you are applying for.  The interviewer is looking for relevant information to apply to your job position.
Why do you want to work at McDonald's? The interviewer wants to get a sense of your knowledge of the company.  Explain your interests you have with the company and how it will help you improve your customer service skills.
What is customer service? This question is all about perception.  Emphasize that customer service is providing whatever the customer's needs and to make sure they are ultimately satisfied.
Do you see a future for yourself at McDonald's? The interviewer here is testing to see if you are using McDonald's as a means to an end.  Be truthful in your answer, whether it is to support your family, or if you want to climb the ranks in the corporation.
Is McDonald's a good environment for you to work? The interviewer is looking for a yes and an explanation.  Explain how the environment will be beneficial to you, as well as how you will benefit the flow of work.
What would you do to bring more customers to McDonald's?  What the interviewer wants to see is your potential. The best way to answer this question is enforce how you are personable, friendly, warm and inviting.  Make it a personal experience, rather than here is your food and go away.
If required, are you willing to work late night? This is a simple question. Typically, you would want to give the answer something along the lines of anything that will benefit the company. However, there are circumstances where you may simply not be able to.  Be straight in your reply.
What kind of service is better? Fast or Friendly.  The interviewer is evaluating your skills.  Your response should be a balance of the two.  If you are not friendly, the restaurant will have a gloomy feeling.  If you are friendly and fast, the operating margins will increase significantly. Be wise in your choice of words.
What would you do if there is a long line of unruly customers?  The human resource representative wants to see how you deal with a high stress situation.  A good way to respond is to tell the interviewer you would address the customers and say our team is working best as we can to give you the best service possible.
These interview questions are bound to pop up, and if you prepare yourself ahead of time you are setting yourself up for a successful interview.
McDonald's Interview Tips
Dressing the part is crucial. Remember, this is the first time a ranking member of McDonald's is meeting you.  You want to be wearing dress clothes, and be presentable.  First impressions mean everything in an interview, and your appearance plays a huge role in that.
You're on time if you are fifteen minutes early.  You're late if you're on time.  McDonald's wants to know they can depend on you to show up for your shift every single time you are scheduled.  For your interview, make sure you are at least fifteen minutes early and check in with the manager to let them know you have arrived.
Exhibit some initiative.  Do your research about McDonald's and the corporation as a whole.  This will give you the ability to have small talk with your interviewer, leaving a lasting impression.  If you have a conversation with confidence, you highly raise your chances of being selected for the position.
Prepare yourself for McDonald's job interview questions, and you are looking at a great chance to get hired.  Preparation sets you up for success – especially if you keep these interview tips in mind!