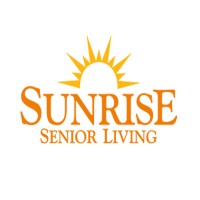 As an established business in the assisted living industry, Sunrise Senior Living has become known as a leader in the care of senior citizens. If you have an interest in working for a caring and nurturing company, information about filling out a Sunrise Senior Living application can be found below.
Sunrise Senior Living provides services such as assisted living, Alzheimer's and memory care, independent living, skilled nursing, short-term stays, programs, and activities. They were founded in 1981 by Paul and Terry Klaasen who had a personal stake in the creation of excellent senior citizens communities due to the lack of adequate care facilities for Terry's mother when she became elderly.
Due to their enormous success over the past thirty plus years, this company offers numerous opportunities for people to begin Sunrise Senior Living jobs on their way to a lasting career. With over 250 communities in North American and multiple locations throughout Canada and the U.K. this company has a reach that spreads around the world.
Committed to the values of passion, joy in service, stewardship, respect, and trust their team strives to create a positive environment for both their residents and employees.  The following principles are the main focus of this determined company:
Preserving dignity
Nurturing the spirit
Celebrating individuality
Enabling freedom of choice
Encouraging independence
Involving family and friends
Without these principles they would not be able to accomplish their mission to champion the quality of life for all senior citizens.
Sunrise Senior Living Careers
At any of the 250 plus community centers, Sunrise Senior Living careers offer a wide range of possibilities for everyone. They offer in facility positons which allow employees to work feet from the members of their team in a cohesive environment perfectly designed to properly aid each resident. As these are live-in home situation for all residents, employees are needed around the clock every day of the year. This means that all weekends, evenings, and holidays with have to be staffed.
Corporate posts are also readily available at the main office in McLean, Virginia. Corporate phone numbers are available on their website for any enquiries regarding the company or how to apply for Sunrise Senior Living online. These numbers can be called during regular business hours, typically from 8:00AM – 5:00PM.
How old do you have to be to work at Sunrise Senior Living? Most entry level positions require a minimum age of 16 years old. However, some may require you to be 18 years of age do the responsibilities of the position.
A few of the things offered to Sunrise Senior Living staff are medical, prescription, dental, and vision benefits. Employees also enjoy wellness programs, a 401(k) plan, health and dependent care, spending accounts, life and accident insurance, and disability. For those eager individuals, tuition reimbursement is also offered as well as a team member referral program, paid vacations and holidays, and an employee assistance program. These are just a few reasons to apply for jobs at Sunrise Senior Living and seek employment with a company whose job opportunities are never ending.
Job Description and Salaries
Assisted Living Coordinate: An assisted living coordinator will be in charge of leading the assisted living neighborhood team. This includes recruiting, hiring, training, and coaching all team members while creating an engaging work environment. Applicants must have at least a 1 year background in management at a long term care facility and a BA/BS may be required depending on the state where you apply. The annual salary is about $53,000.
Care Manager/CNA: These employees will build strong relationships with seniors and their families while providing assistance with daily activities and attending to individual care. They will be expected to immediately notify management of any change in condition of a resident. Requirements for this positon are a dedicated attitude, a high school diploma/GED, and a minimum age of 18 years old. On average these employees make $10.00 an hour.
Dishwasher: A dishwasher will be expected to clean all kitchen equipment, wash dishes, wash pots, properly store food, assist with janitorial services, handle all food, and assist with dining services. These individuals must have a high school diploma/GED, a 1 year background in hospitality, and be able to handle multiple priorities. They will be compensated about $8.00 per hour.
Wellness Nurse: These nurses should direct resident care and supervise the work of all team members in their department. They will be a leader in demonstrating the sunrise mission while working closely with family members. Applicants must be licensed nurses with a degree from an approved nursing school. Typically they make around $56,000 a year.
Sunrise Senior Living Interview Questions
After searching for Sunrise Senior Living jobs online and filling out your free application, it's time to begin preparing for the possible enquires made during the in-person process:
What would you do if your phone was ringing and a resident was trying to walk out the front door? The best answer to this would be to confidently state that you would immediately assist the resident and then return to the phone when you were certain the resident was safe and secure. If another employee is available you can always ask them to answer the phone or assist the resident as well.
How do you handle multi-tasking? If you are not comfortable multi-tasking it's important to be honest with your interviewer, but to assure him or her that you will always do your best to properly prioritize your tasks for optimal results.
What experience do you have caring for seniors? It's true that the hiring manager will have a copy of your resume that lists your working background, but explain to them more than just what positions you held. Talk a little about a time you helped a senior and how you felt about it.
Why do you want to work here? This would be the ideal time to reveal any and all company knowledge you possess. Be sure to do adequate research before applying so you will be able to accurately explain why you want to work for this company.
What shifts do you prefer to work? This is an easy thing to answer. Simply be honest and tell them what shifts fit your schedule the best and what, if any, obligations you have that may stand in the way of you being scheduled at certain times of the day.
Advice for Application Process
Whether you are looking for a printable application for Sunrise Senior Living, a direct application, or a simple "download application form" tab the Sunrise Senior Living application process is easy to use for everyone. The easiest way is to apply online by utilizing the second link listed below. There you will find a search engine where you can search available openings at your local community.
To complete the online application you will be required to search for openings by positions or location, read the description carefully and thoroughly, then click the "apply now" button at the bottom left of the page. Simply complete the form that comes up and you're done. Unfortunately, there is no printable application form on the Sunrise Senior Living website or a way to upload your resume, however, visiting a facility near you for a hard copy is always an option
For the in person meeting with the manager it is important to remember to dress professionally, exhibit good hygiene, and show your personable nature. This company is primarily based in the customer service business, therefore, being friendly and energetic is vital to your success.
Remember, it is always a good idea to have a few enquiries of your own.  A few examples of these could be:
When are you looking to fill the position?
What do you expect from an employee?
How often do you promote employees?
This will show you are an eager applicant. It would also be beneficial to you to reveal any and all company knowledge you possess. Even if that knowledge is limited to the fact that you've shopped at the store once or twice. At the end of the meeting, thank your interviewer for the chance to meet with them and shake his or her hand before leaving.
Also See:
BMW: See this page for jobs at BMW.
Honda: See our guide for careers at Honda.
LensCrafters: Checkout the application page for work at LensCrafters.
Ferrari: Ferrari offers opportunities for both, beginners and experienced roles.
Firestone: For employment at Firestone visit the application page.
Company Links
http://www.sunrise-careers.com/
http://www.sunrise-careers.com/search_jobs.php