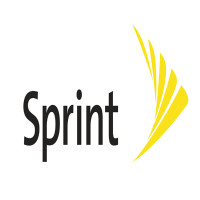 Sprint is a mobile network operator in the United States servicing more than 50 million customers as October 2017, making it the fourth largest in the country.
Its origins can be traced back to 1899 when Jacob Brown and Cleyson Brown founded the Brown Telephone Company providing telephone services to Abilene, KS' rural areas.
The company employs more than 28,000 people across the globe and holds an advantage over other carriers in the US because of its rights to more spectrum frequencies.
Sprint provides above industry standard pay to its employees, together with other perks and benefits like health insurance, employee discounts on products and services, and also 401k.
Being a company dealing with dynamic technology, those who are attracted to challenging jobs will find working with Sprint a great experience. The company also provides adequate training to all its employees.
How old do you have to be to work at Sprint?
The minimum age required for an applicant to be accepted at the company is 18 years. There are positions, however, that require the candidate to be older because of the required experience.
Sprint Careers
There are multiple categories in which an applicant can browse for jobs that fit his or her qualifications. Some of these categories are in Sales, Corporate, Technology, and Call Centers. The company also accepts students and new graduates.
Retail Sales Consultant: A Retail Sales Consultant provides ultimate wireless and mobility solutions to the customers, delivers excellent customer experience to improve customer loyalty, meets performance objectives or exceeds them, sets up the customers' accounts for easy use, identifies solutions for customer issues, and complies with company procedures and policies.
Retail Sales Supervisor: The Retail Sales Supervisor manages the operations of the store in delivering outstanding shopping experience for the customers, partners with co-workers and customers in resolving issues, conducts regular observations and reports to sales consultants, acts as consultant and trainer on the company's products and services, and assists in achieving key performance objectives.
Retail Store Manager: The Retail Store Manager inspires and leads the sales team in providing unequalled customer experience and improving customer loyalty and business outcomes, teaches and coaches the sales floor on the new solutions and products, encourages consistent career development and success through coaching sessions, and delivers merchandising and operational excellence.
Telesales Consultant: The Telesales Consultant acts as wireless communications and sales expert, connects to customers and enhancing their lives through the company's products and services, helps customers choose the right device that fit their requirements, and delivers excellent customer experience.
Workforce Management Analyst: The Workforce Management Analyst analyzes call center trends which includes patterns, call volumes, attrition rates, staff productivity, and resource allocation. He or she also adjusts call volumes to meet customer service needs and reports data that will be used for capacity planning.
Business Analyst: The Business Analyst analyzes business data and processes related to business issues and come up with data metric analysis that may predict business results and trends. This data might then be used to explain financial implications and recommend improvements in workflow processes.
Applications Developer: The Applications Developer provides cost-effective solutions by creating and modifying software applications, analyzes systems requirements and business processes, implements software applications from coding to debugging completing the whole applications development process, coordinates with users to determine complex requirements, and provides application support as required.
Product Manager: The Product Manager designs, manages, and modifies activities for a product from definition through release; serves as central resource for process, design, test, manufacturing, marketing, and quality; participates throughout the product's lifecycle; promotes application and investigation on new technologies; coordinates activities with Care, Marketing, and other stakeholders; and serves as contact point with OEMs.
Network Engineer: The Network Engineer serves Microwave Engineer for the company's wireless and cellular telecommunications systems; plans, designs, and implements large scope and complex networked systems; provides project management services and Engineering services in developing and implementing network plans; and work on projects that include technology platform changes, standards or guidelines implementations.
Test Engineer: The Test Engineer integrates and commissions cell sites for LTE and CDMA technologies, automates CIQ tools, pre-commissions and commissions new cell sites, configures cell sites, tests new features like Beam Forming and Carrier Aggregation, provides technical guidance in implementations and upgrades, and works with the local market in RF drive testing.
Sprint Application
Applicants can visit their careers page to browse the available job positions that fit their qualifications. There are several job categories available like technology, retail, and corporate.
The careers page accepts online application for all open positions. The applicant needs to register first using a valid email address before proceeding to the job position details.
When applying online, the applicant must fill out the forms with the necessary details and accurate information to avoid confusion. He or she may opt to upload a resume during the registration process.
The applicant's resume should contain all the necessary data which includes the educational attainment and the relevant work experience as listed in the job definition.
Applicants are advised to arrive around 15 minutes before the scheduled interview so they could make the necessary preparations. Wearing corporate or business attire is also required during the interview.
Facts About Sprint
The company believes that connectivity is an enabler of progress in today's challenging world and strives to provide unparalleled communications services to all its customers and help bring friends and families closer together.
The Magic Box, a small device developed to improve data coverage recently won the Best Mobile Technology Breakthrough in the 2018 Global Mobile Award. This is just one of the numerous awards they have won in mobile innovation.
With more than 28,000 employees and 50 million customers, the company is focused on being the top wireless communications provider in the country. They are also known for quickly embracing and implementing emerging technologies.
Sprint is proud to support the heroes of America. The company provides employment, programs, and resources for military veterans and also their families. They also hold programs that benefit the local community.
Application Links
Company: https://www.sprint.com/en/
Careers: http://careers.sprint.com/
Application : N/A