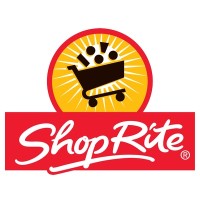 ShopRite's slogan says 'Families Serving Families' and this has been the driving version of the company since it was formed by eight members of a struggling, small cooperative.
These members, each owning a grocery store, started the Wakefern Food Corp., which became the distribution and merchandising arm for ShopRite. Today, ShopRite is the biggest cooperative owned by retailers in the United States.
The ShopRite banner is now being carried by 50 supermarket owners and operators and they have stores throughout New York, New Jersey, Delaware, Pennsylvania, and Maryland. ShopRite and Wakefern now have a total of more than 50,000 employees working for them.
Some of these ShopRite stores started as small 'Mom and Pop' shops in the 1940's and generations of owners' families have served and are still serving generations of the customers' families.
Wakefern Food Corp.'s members are ShopRite owners who buy, warehouse, and transport products and their goal is to provide services and ensure that customers are satisfied.
How old do you have to be to work at ShopRite?
To work at ShopRite, all applicants should be 18 years or older since some of the positions will require operation of hi-lo's, ballers, slicing machines, power jacks, and other equipment.
ShopRite Careers
It requires a variety of abilities, skills, and people in order to operate a ShopRite store. They firmly believe that people are ShopRite's best assets. ShopRite provides it employees the tools, skills, and knowledge necessary for their job assignments.
Assistant Manager Trainee. The Assistant Manager Trainee reports to the Store Manager and is tasked with managing and directing associates to maintain store conditions, protect company assets, maximize the gross and sales profits, maximize store presentation, maintain employee relations, foster customer relations, ensure high sanitation and safety standards, maintain merchandising, ensure efficient record keeping and maintain payroll
Leader in Training. The Leader in Training works with the management team of the store while being trained in the areas of store operations. The position requires maintaining outstanding customer service while assisting management and departments in daily store operations and performing required tasks in a safe and efficient manner.
Retail Dietitian. The Retail Dietitian is responsible for implementing wellness programs for ShopRite and provides information on nutrition issues to all store areas. Primary tasks include planning and executing nutrition and food activities, serving as primary nutrition resource for both associates and customers, and the primary contact person for issues pertaining to health, nutrition, and food safety.
Bookkeeper. The Bookkeeper is responsible for reporting store sales, handling tenders in all forms, handling receipts and deposits, store funds crediting, assisting the Courtesy Counter Associates as required, and complying with security procedures in maintaining supplies and equipment.
Cashier. The cashier's task is delivering great customer service and providing clients with efficient, friendly, and accurate checkout service. They need to accurately price, scan, and bag the products, to collect appropriate payment, and provide the correct change to the customer if required.
Driver. The driver's responsibilities include providing the customers with efficient, friendly, accurate, and timely transport services in delivering both perishable and non-perishable good to the proper destination. He or she will be using a Company-owned vehicle in bringing the groceries to the facility and also present the appropriate bill and to collect the payment.
Maintenance. Maintenance responsibilities include performing janitorial and maintenance duties on all store areas as required by the Store Management, ensuring that all fixtures and store premises are maintained sanitary and clean providing an attractive environment to the customers and associates, and ensuring that work shift is contributing to the store's best interests.
Front End Manager. The Front End Manager's responsibilities include directing and supervising all the activities and functions of the Front End Department and all its associates in order to achieve the goals of the department which includes profit, sales, associate engagement, and customer service. These tasks should be done in compliance with the Purpose and Service Priorities and under the General Store Manager's guidance.
Clerk. There are a variety of clerk positions available for different areas of the stores. The common responsibilities include rotating, stocking, and pricing of the merchandise. He or she also needs to maintain visually appealing selling are by keeping clean and neat, and also perform tasks as required by the store within the policies of the company.
Store Detective. The Store Detective's primary responsibility is to ensure a safe environment for both the customers and the associates. He or she is tasked with protecting company assets within the stores assigned. This will be done by detecting associate, vendor, and customer theft through direct monitoring and observation as well as CCTV surveillance. 
ShopRite Application
Since ShopRite is located in many areas in the United States, it's highly recommended that applicants apply on the store nearest their residences to avoid tardiness and absences.
Applicants can opt to apply personally in the store or through ShopRite's website where all the open positions are listed and there is an option to choose the location of the store.
All applicants should ensure that all the requirements (age, certification, physical conditions, etc.) of the position being applied fit their current profile before applying. All necessary details should be filled up on both physical and online application forms.
The applicant should attach the resume to the application form together with all other required documents. If applying online, upload the resume in the required file format or copy and paste in text form.
Once the application has been reviewed and the applicant fits the profile, he or she will be contacted for interview. The applicant must come on time and in corporate attire.
Facts About ShopRite
ShopRite prides itself by being businesses owned by families and serving other families. This has been the center of its vision since the company's conception.
ShopRite holds regular events on local areas where the stores are located. These include family activities as well as making donations when needed.
ShopRite is known for providing low, reasonable prices for its goods and this is made possible by volume buying.
ShopRite cares for the community through its social programs that focus on alleviating hunger. Their Partners in Caring program is a great example.
Application Links
Company: www.shoprite.com
Careers: http://www.shoprite.com/career-opportunities/
Application: https://wfa.kronostm.com/index.jsp?locale=en_US&APPLICATIONNAME=ShopRiteNonReqExt