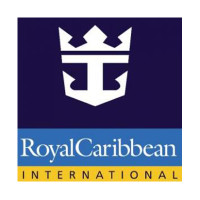 Unless stationed in Miami, Florida, most Royal Caribbean International jobs are on one of their many cruise ships, enabling crew members to go out and see the world.  All people are encouraged to apply for jobs at Royal Caribbean International in order to give all crew members and guests great and varied experiences aboard any of their ships. A Royal Caribbean International jobs online link is listed at the bottom.
Royal Caribbean International was founded in 1969 by Arne Wilhelmsen and Edwin Stephen to offer wealthy families in Florida cruises to the Caribbean. Their first ship, The Song of Norway, was launched in 1970.  By 2000, cruises to Mexico, Alaska, and Europe had been added to their trip line up. Currently, the company has twenty-one ships visiting five continents.
Crew members are held to the G.O.L.D. Anchor Standards in order to give guests the best impression of all ships.  Also, crew members may be awarded various forms of recognition for striving to make guest vacations the best they can possibly be.  Guests are highly valued by the company, and giving them the greatest vacation possible is what Royal Caribbean International strives for.
Besides tremendously valuing guests, Royal Caribbean International also maintains high environmental standards with a program called Save the Waves.  The four values of Save the Waves are reduce, reuse, recycle; practice pollution prevention; go above and beyond compliance; and continuous improvement and are built into all crew member duties.
Royal Caribbean International Careers
There are many Royal Caribbean International jobs offered in all areas of the ships. Most require interactions with guests, but there are also kitchen and engineering positions where there will be little-to-no guest interactions.
Before departing for a Royal Caribbean International career, all crew members must have a medical exam before joining the ship, in order to show that they are fit for duty and to carry out emergency and safety drills. A background check is also required; as well as a passport that is valid for at least a year from your home country.  For certain trips, you many need additional visas, your representative within the company or hiring party should help you determine if you need any extra paperwork.  How old do you have to be to work at Royal Caribbean International? Age requirements vary per job.
Because you're working on a cruise ship, you get a small cabin to stay in, along with a restroom, and depending on what job you hold, you will probably have a roommate.  Most crew uniforms are provided on the ship, as well as a laundry, a gym, medical facility, areas to socialize with fellow crew members, and various crew activities provided by a Crew Activities Team.
You are also allowed to go ashore at all destinations, if you're not working.  If there is room with Shore Excursions, you are allowed to go for a discounted price.  Depending on Royal Caribbean International careers and time with the company, family members may qualify for a discount.  There are also one-day visitors' passes for friends and family so they may visit you on the ship, but they must be requested with advance notice.  If a family emergency occurs while you're at sea, accommodations will be made for you.
Royal Caribbean International Job Descriptions
Cruise Staff – You will be hosting and participating in family and adult recreational activities and programs, including taking parts in shows and events put on by the Cruise Director's Division.  As you walk around the ship, socialization with guests is expected, as well as timed visits to lounges to talk with as many guests as possible.  For certain parties, you will provide introductions, socialize, deal with the flow of the introduction line, and collect invitations. Compensation will be above minimum wage.
Shore Excursion Staff – Promoting, explaining, and selling shore excursion tours to guests is a key part of your job.  Participation to maintaining the shipboard excursion video is a key part of your job, including rewriting scripts and shooting new footage with the Broadcast Technician. Compensation will be above minimum wage.
Room Service Attendant – Besides delivering food and drinks to guests' rooms, you will also deliver to cafes, restaurants, and other food designated areas.  You will also be greeting guests, and be fully expected to follow guest privacy and security rules and procedures. Typical compensation will be around minimum wage.
Cleaner – While providing professional, friendly, and courteous service to guests, you will ensure the cleanliness of staterooms and report equipment malfunctions.  Besides cleaning floors, you will clean ceilings, room accessories, carpets, drapes, upholstery, and walls. Compensation will be around minimum wage.
Royal Caribbean International Interview Questions
Here are some questions you might be asked at your interview:
Why do you want to work for Royal Caribbean International? A typical interview question that you should be ready for.  Speak about why it's your first choice and what drew you to the company, whether it was the culture, benefits, or travel destinations.
What experience do you have?  Relevant work experience is key for most jobs.  Highlight your experience, and talk about how it will improve customer service and interactions with Royal Caribbean International.
Where do you see yourself in the next few years? Be realistic with your career projections.  Your interviewer wants to know your ambitions and if you see yourself with the company.  People start in lower positions and then steadily work their way up; they want to know if you have this ambition.
Do you have any questions for us? Have a list of questions prepared to ask your interviewer, although many of your questions may be answered during the interview process, there may be some that they miss.  Questions that you can't find answers to from a general internet search are good to have on hand.
Tell us about yourself. Royal Caribbean International wants people who will be themselves and work well with other members of staff. Most positions are on board cruise ships where you will be very close to fellow staff members and guests.  Your resume details your experience and achievements, but doesn't tell them who you are.
Advice for Application Process
How to apply for Royal Caribbean International online: when you find a position that you like, there is an "Apply Online" button, hit that. Your resume and cover letter will added as attachments as you go through the registration process. After you fill out a Royal Caribbean International application, you may go back and update your profile or apply for another job. There is no printable application for Royal Caribbean International, as they encourage online applications.
For your resume, former employers should be listed in descending order, with your most recent, or current, job first along with dates of your employment.  If you worked for a hotel or restaurant, list the rating because it could influence where you're hired.  The more specific you are on your resume, the better the placement will be for you with the company.
When you're interviewed, arrive early and dress professionally; a business suit is recommended for bother genders.  Make sure you speak clearly, interviews are nerve-wracking, but a clear, concise tone and plenty of examples from previous experiences will show how well you work under pressure.  Although the interview is a formal setting, be yourself, Royal Caribbean International wants to make sure your personality will be a good fit for the company.
Few applicants will learn whether or not they got the job they applied for during or right after the interview, it will probably be a couple of days until you learn in order for the company to screen all applicants.  Show gratitude for an opportunity to interview with Royal Caribbean International, and ask questions about checking on the hiring status after your interview.
Also See:
Regent Seven Seas Cruises: For career opportunities, fill out the Regent Seven Seas Cruises online application.
Thai Airways: Visit the Thai Airways application.
Princess Cruises: See our resource page for more information on Princess Cruises careers.
Frontier Airlines: Frontier Airlines offers opportunities for both, beginners and experienced roles.
United Airlines: See our guide for careers at United Airlines.
Company Links
http://www.royalcareersatsea.com/jobs/search
http://www.royalcareersatsea.com/pages/hotel_operations
http://www.royalcareersatsea.com/pages/marine_operations