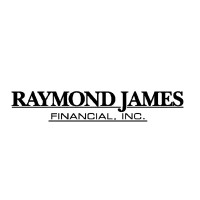 Those who put in a Raymond James Financial application are looking to join a company that strives to give financial advice and services to individuals, municipalities, and corporations.  Links to apply for jobs at Raymond James Financial are at the bottom of the page.
Originally founded in 1962 by Raymond James, a financial broker out of St. Petersburg, Florida, the company grew quickly with a merger in 1964 with Raymond & Associates, which was founded in 1963.  James retired in 1970, leaving the company to his son Tom James, who had joined the company in 1966.
Tom steered the company through several financial downturns, insuring that the company survived relatively unharmed until his retirement in 2010.  Paul Riley took over and helped Raymond James Financial successfully merge with Morgan Keegan & Company, making them one of the largest full-service investment banking and wealth management firms outside of New York.
Within their financial area alone, the company has over six thousand financial advisors to help maintain over two million accounts across the United States and the world.  Raymond James Financial has over two thousand five hundred offices scattered across the United States for their financial advisors to work out of.
Raymond James Financial Careers
Raymond James Financial jobs at the corporate level are usually located in St. Petersburg, Florida and are devoted to making sure the company is working properly at the local and corporate level.  There are some corporate positions scattered around the country working with branches to make sure they're meeting company standard.
At the local level, people with Raymond James Financial careers are on the front lines dealing with clients and making sure that they're well taken care of. New employees are trained to make sure they meet the company standards in order to offer their clients the best support that they can.
How old do you have to be to work at Raymond James Financial? Age requirements vary by job.  As you browse Raymond James Financial jobs online, make sure to look at the job requirements closely as some positions require various certifications, degrees, or experiences.
People who have Raymond James Financial jobs get several benefits which include: various types of insurance, a Roth IRA plan, tuition reimbursement for higher level and job-related studies, and potential for yearly bonuses.  At their St. Petersburg location, the company offers an on-site health center.
Raymond James Financial Job Descriptions
Application Developer, Technology – You will work to analyze business needs and problems before working to design and create a solution.  As you work on the problems, you may be put in charge of teams to delegate and complete tasks.  Compensation is around $80,000 a year.
Branch Operations Manager – In your office, you'll run the day-to-day operations and make sure the branch is complying with company and regulatory procedures and policies.  From your previous experiences, you will work to solve complex issues that arise.  Compensation is around $40,000 a year.
Client Service Associate – Having great communication skills are key as you'll work to assist Financial Advisors and provide clients with outstanding customer service.  Following set procedures for routine tasks and receiving guidance as needed for unusual tasks with some decision making is a part of this job.  Compensation is around $20,000 a year.
Registered Sales Associate – You'll provide quick and efficient service to Financial Advisors and clients.  Part of your position will have you working closely with external and internal clients to resolve various issues and questions.  Compensation is around $40,000 a year.
Raymond James Financial Interview Questions
These are some questions you may be asked during your interview:
Why do you want to work for Raymond James Financial? This is an extremely common interview question, so you should be prepared for it.  Talk about what drew you to the company, whether it was the culture or benefits and why it's your first choice in places to work.
What experience do you have? Highlight any relevant experience that you have.  If you've worked with insurance or financials, make sure to talk about it and what you've learned from that position that you can bring to the job.  Use plenty of examples to back up and enhance your claims.
Where do you see yourself in the next few years? Your interviewer wants to know if you see yourself with the company.  Be realistic in your career expectations, but make sure they know you're willing to take on extra challenges and responsibilities in order to move up in the company.
As this company relies heavily on clients, you may be asked this question in the form of a hypothetical situation: How would you take care of an upset client? Be practical and realistic in your career expectations, making sure to walk your interviewer through the steps you would take to turn their experience around.
How do you decide what financial advice will you give your clients? Because Raymond James Financial relies on their clients for business, you should be very careful and logical in your explanation, making sure to explain the logic behind your actions to your interviewer.
Advice for Application Process
How to apply for Raymond James Financial online: search for the position that you're interested in applying for.  Once you've found the job that you want, read through the position requirements closely before filling out your Raymond James Financial application.  There is no printable application for Raymond James Financial available.
Before attending your interview, do research on Raymond James Financial and the industry to create a list of questions that you can ask.  This may seem excessive for an entry level position, but it will place you in front of other candidates as it shows that you think ahead and want to be prepared.
Dress professionally for you interview as it will be in a formal setting.  Try to wear minimal jewelry as it will show that you are serious about the position you're applying for.  Have a positive and friendly demeanor as it will give a good impression.
Show gratitude for the opportunity to interview with Raymond James Financial.  After your interview, inquire about the best way to check on your hiring status as no applicants will learn if they got the job during their interview because Raymond James Financial will want to screen all candidates before making a final decision.
Also See:
Check 'n Go: Use the Check 'n Go job application to apply here.
Charter One: Use the Charter One job application to apply here.
Merrill Lynch: For career opportunities, fill out the Merrill Lynch online application.
Ernst & Young: See our resource page for more information on Ernst & Young careers.
Bank Of New York Mellon: See our resource page for more information on Bank Of New York Mellon careers.
https://www.youtube.com/watch?v=PALl0AmNdac
Company Links
https://raymondjames.taleo.net/careersection/rj_extcareersection052308/jobsearch.ftl?lang=en
https://raymondjames.taleo.net/careersection/rj_campuscareersection/jobsearch.ftl?lang=en