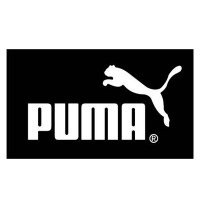 Puma is a multinational company based in Germany that produces sportswear and footwear, both casual and athletic. They are well known for supporting a number of professional football players, including Pele, Diego Maradona and Kenny Dalglish. Also, Puma is the main sponsor of Usain Bolt, the world's top track athlete from Jamaica. With such a group of sportspeople under their sponsorship, it is no surprise so many people submit a Puma application in the hopes of working for this hugely successful company.
Formed in 1924, two brothers initially created Puma, and the company was known as Gebruder Dassler Schuhfabrik. However, the relationship between the brothers deteriorated over the years, and in 1948, the company was split into two entities. One became Puma, and the other became Adidas. Two of the biggest names in sportswear globally today.
In 1996 Puma became more prominent in the United States, and they currently own 25% of Logo Athletic, an American brand sports clothing manufacturer. Logo Athletic is licensed by both professional basketball and association football leagues in the US. Since 2007, Puma became a part of Kering, a French group.
Puma currently employs more than 10,000 staff around the world, and their products are distributed in greater than 120 countries. They rank as the producer of one of the top shoe brands, following Reebok, Adidas and Nike. They are also the primary manufacturer of Formula One and NASCAR clothing. Interestingly, in 2014 it was announced that the singer Rihanna would be the Creative Director of Puma's womenswear line.
Puma Careers
There are a wide variety of Puma careers available, in many locations across the US and around the world. Entry-level positions can include Puma jobs such as sales associates, retail associates, and warehousing and stores. Often there are no qualifications needed for these positions, but experience is generally preferred.
Puma jobs also include those that do require a higher level of education and experience. These can include brand designers, marketing and sales associates, auditors, business managers, lawyers, IT, and product design and development. A number of management positions are often available, such as store managers, business unit managers, general managers, supply chain managers and product managers.
How old do you have to be to work at Puma? You must be at least 18 years old to apply for jobs at Puma.
Puma offers many benefits for their employees as well as a fun working environment. For eligible employees, benefits can include a flexible work schedule, competitive salary packages, healthcare programs, 401(k) retirement plans and insurances for medical, dental and vision. Also paid vacation and sick days may be offered and staff receive discounts on the products. The general hours of operation in the US are Monday – Friday from 10:00am – 9:00pm, and Saturday – Sunday from 10:00am – 7:00pm.
J
ob Descriptions & Salaries
Customer Service Representative – The main responsibilities of a customer service representative include all aspects of ordering, from the initial order entry, the management of the order through to shipment. This includes anything that may be on backlog, and ensuring the availability of inventory. Customer service also involves actioning incoming telephone calls and emails. Liaison with warehousing and suppliers is required, and handling any cancellations or returns. The average salary is around $23,000 per year.
Store Manager – There are many duties associated with this role, but the primary responsibility is to manage and promote sales within the store. The manager is also required to ensure KPIs are met, and that profit goals are reached and exceeded. The store manager is responsible for ensuring customer service is of the highest possible standard and as such is also responsible for recruitment, hiring and training of staff. The average salary is around $52,000 per year.
Product Line Manager – This management role involves managing certain product lines right through the process of range planning, internal design, development meetings, negotiating costs until approval of the prototype, and launching the line at regional sales meetings. They must adhere to the global design and development strategies, and attend relevant trade shows and visit markets regularly. This is a very in depth role, and qualifications and experience are necessary. The average salary is around $58,000 per year.
Intern Footwear Merchandising – There are many intern positions often available, including in the department of footwear merchandising. The intern is expected to work exclusively with the product manager, assisting him or her in achieving a variety of performance measurements. This includes productivity and financial based targets, which are consistent with the overall Brand strategy. This is a great way to start a merchandising career. The average hourly pay rate is about $10.30.
Puma Interview Questions
Attending a job interview can be quite daunting, and it is helpful to think about answers you may give to potential questions that may be asked before you attend the interview.
What do you know about Puma? This question is often asked to determine how much you really know about the company. It is a good idea to research the company before the interview so that you can answer this question easily.
Do you have an athletic background? As a supplier of sportswear and shoes, this may be considered an important factor for hiring potential. If you are not athletic yourself, you could talk about an interest you may have in a sport or a sportsperson.
Why are you the best candidate for this position? Here is your opportunity to outline your qualifications, experience, and positive attributes that would make you the best person for the job.
How do you work within a team environment? Teamwork is the foundation for most areas of Puma, so it is important to hire people that can work in a team environment. If you haven't any work experience in a team, you could talk instead about a sports team or academic team that you have been a part of and what positives you experienced.
How would you deal with a co-worker disagreement? From time to time disagreements amongst workers can occur, so it is helpful if the company knows how you would deal with this. In the first instance, you would communicate with the team member to try and resolve the issue, but if this didn't work, then you would notify your supervisor for advice and management.
Advice For Application Process
There is no download application form and no printable application form, so you are unable to submit a direct application in store. If you do find a printable application for Puma, make sure it is a legitimate form. A Puma application must be submitted online, and you can find the application form on their official website. The website will also explain how to apply for Puma online, and you should be able to upload a copy of your resume with your online application.
The Puma job application online is a free application, so there are no associated costs. You can search for Puma jobs online through the website, which will have all the information on the job description and requirements for successful employment. Puma jobs are highly sought after, so make sure that when you apply online your form is accurate. The website also includes job opportunities available in other countries, as well as in your local area. They are often hiring as it is a very busy industry, and working for a company such as Puma is a great start to your career.
When you attend an interview, make sure that you are dressed in professional attire, as first impressions are often lasting ones. Arrive a little early as well, as this shows enthusiasm and time management. Be polite and friendly to everyone you come across, and even if you are nervous, try and act as though you are confident.
Also See:
Curves: See our guide for careers at Curves.
Life Time Fitness: For employment at Life Time Fitness visit the application page.
Mary Kay: Use the Mary Kay job application to apply here.
LA Fitness: LA Fitness offers opportunities for both, beginners and experienced roles.
24 Hour Fitness: See our guide for careers at 24 Hour Fitness.
Company Links
http://about.puma.com/en/careers
http://about.puma.com/en/this-is-puma