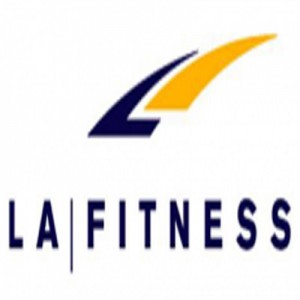 The business began with a single location in Los Angeles, California in 1984, and expanded its reach through the acquisition of competing but less successful health clubs throughout Southern California during the 1980's and beyond.
The goal of the business is to provide exercise and workout options that appeal to people of all ages and can be enjoyed as a family activity by its members.  To accomplish that goal, the company has been adding, opening, and updating properties throughout the nation.
The original multipurpose sports and exercise entity proof of concept designed and implemented in 1995 featured a swimming pool and basketball and racquetball courts added to the base package of free weights (strength and cardio equipment) and a group exercise room in order to expand upon the exercise and workout options available to its members.
With its highly trained staff available to assist members in personalizing their workout and exercise routines, and a growing list of amenities, the company was able to build upon their success with rapid expansion into other geographic regions, adding over 180 new locations between 2006 and 2009. Expansion continued into the new millennium with the acquisition of the company's largest competitor in the Atlanta area in 2000, and in 2007, the company became multinational when it converted several competitor locations in Toronto, Canada.
The business continues to grow its market share through development of new clubs and the acquisition of competitors, recently purchasing assets belonging to the Buffalo and Rochester Athletic Clubs in New York and Vision Quest Sport and Fitness clubs in Seattle.
LA Fitness Careers
The company is an equal opportunity employer who encourages diversity in the workplace by seeking qualified applicants without consideration of gender, race, or cultural or physical characteristics. Background checks are performed during the pre-employment process and employees may be asked to submit to alcohol/drug testing.
The following are summaries of qualifications for several Club and Corporate positions:
Get Your Degree!
Find schools and get information on the program that's right for you.
Powered by Campus Explorer
Fitness Sales Manager qualifications include the ability to use discretion and judgment while planning and implementing processes to improve revenue.
Personal Training Sales Managers must have supervisory capabilities and must be devoted to helping customers determine and achieve their personal goals.
Fitness Sales Counselors need to have good interpersonal and presentation skills and must be able to learn to use computer software to track sales and appointments.
Personal Training Sales Counselors need to have good interpersonal skills and must be able to learn to use computer software to track sales and appointments.
The Operations Manager must have the experience and skills necessary to successfully manage staff, handle membership issues, manage payroll, control the supplies budget, and enforce adherence by staff to company policies and procedures.
Club Staff need to have good interpersonal skills and must be able to learn to use the computer software used to update customer information.  Enthusiasm, punctuality and assertiveness are qualities needed in applicants seeking employment. Group Fitness (Aerobics) instructors must have prior experience and must enjoy teaching in a group environment.
The Personal Trainer must act as a role model and the personification of company values.  A healthy/fit appearance, cleanliness, and professionalism, as well as a friendly and compassionate manner, are requirements.  Visible unprofessional tattoos and/or body or facial piercings are not acceptable.  Personal Trainers must be punctual, prepared for all scheduled sessions and are expected to provide a quality workout experience to their clients.
Building Maintenance workers are required to have experience in one or more maintenance specialties, such as wood floor refinishing and maintenance, tile work, HVAC, and plumbing and electrical. Applicants for Janitor positions must possess basic cleaning skills. Equipment Technician applicants must have prior experience with troubleshooting the systems for which they will be responsible.  Experience with exercise equipment is preferred.
League Sports Director positions require individuals with great people skills who are highly motivated and enthusiastic.  A general knowledge of the sports involved and basic computer skills are needed for this role. Developers and Information Technology candidates proficient with Microsoft products are welcome to explore job opportunities with the company.
How old do you have to be to work at LA Fitness? The minimum age to apply for jobs at LA Fitness is 18.
Complimentary membership privileges are among the benefits offered, and pay is competitive in order to attract the best employees. Salary is negotiated when the employment offer is made, and pay is commensurate with the position and the applicant's experience and qualifications.
The standard hours of operation are:
Mon-Thurs: 5:00am-11:00pm
Fri: 5:00am-10:00pm
Sat-Sun: 8:00am-8:00pm
Hours may be adjusted seasonally, or to reflect holiday schedules, and may be different outside the United States.
LA Fitness Job Descriptions
The growing company has both club positions and corporate positions available.
Club jobs include the following:
Fitness Sales Manager responsibilities include revenue growth, cost containment, and employee accountability.
Personal Training Sales Managers assess new member training needs and sell certified personal training staff services.  They oversee the Personal Training Sales Counselors and Personal Trainers.
Fitness Sales Counselors generate new memberships through programs, promotions, and customer referrals.  They are responsible for following up on leads, guiding prospects on facility tours, doing membership presentations, and tracking appointments and sales.
Personal Training Sales Counselors pursue enrollment of members into the Pro Results program through member training needs assessments.
The Operations Manager is responsible for all aspects of business operation, including customer satisfaction and hiring, training, and supervising all staff members.
Club Staff members interact with customers daily by checking in members and guests.  They provide customer service by updating customer account information.
Group Fitness (Aerobics) teachers are responsible for instructing members in one or more of these areas:  cycling, dance, light weight dumbbells, cardio, aqua, Pilates, and Yoga.
Personal Trainers design and implement custom training programs for members who have purchased a personal training package.  This position is responsible for monitoring client workouts, and for providing healthy lifestyle advice and accountability.
Building Maintenance workers are responsible for facility maintenance.
Janitor roles perform the important function of keeping the facility clean and looking professional.  Janitors perform all standard building cleaning functions such as mopping floors, emptying trash, and cleaning mirrors.
Equipment Technicians are responsible for installing or resolving issues with electrical and mechanical systems.
League Sports Directors promote and organize leagues for basketball, racquetball, and/or volleyball.
Corporate positions include the following:
Accounting supports financial accounting and reporting for all locations.
Finance and Treasury positions provide financial planning and treasury services across the enterprise.
The Human Resources department supports all recruiting and management efforts and also administers hiring, compensation and benefits programs and compliance reporting.
Employees on the Information Technology team provide the technological solutions needed to move the enterprise forward.
Legal and Administration corporate positions support legal, compliance, and administrative services for the company.
Real Estate and Development department positions support company expansion by providing design, construction, and maintenance oversight.
LA Fitness Interview
The industry is built upon healthy lifestyles and the benefits of regular exercise.  The majority of positions will require a face-to-face interview.  For positions where direct contact with club members is anticipated, (such as the role of Personal Trainer), review the job description carefully to ensure that you're being presented to your best advantage (do not attend the interview wearing a nose ring, for example).
Advice For Application process
There is no download application form option available to apply online for LA Fitness jobs, but you can submit an LA Fitness job application online by clicking the About LA Fitness menu on the corporate website and selecting the Career Opportunities option, or find and click the Career Opportunities link at the bottom of the Home screen of the corporate website.
LA Fitness careers are explained in detail on the Career Opportunity page, where you can learn how to apply for LA Fitness online by reviewing information about LA Fitness jobs, learn about company hiring practices, and view a video about working for the club.
Before submitting your LA Fitness application, you may want to first review the positions listed under the Corporate and Club tabs to determine what type of opportunity appeals to you.  There are a variety of LA Fitness careers available, and each position featured on the website contains a detailed job description.
The LA Fitness application process begins when you click the prominent yellow "Apply Now" button, which launches a direct application form that will allow you to apply for LA Fitness jobs online.  Although there is no printable application for LA Fitness, you can submit a free application online by completing the online application form.
The questions asked in the online application include whether you are at least 18 years of age.  Applications collect contact information and education and job history, including requesting an explanation for any gaps in employment history.
A copy of your resume can be uploaded from your local computer drive, and you can indicate which corporate areas interest you and whether you're seeking a full-time or part-time position.  This application process eliminates the need for a printable application form because the information goes directly into the job search system and places your application in the queue for employment consideration.
Industry leader LA Fitness made the top of the 2014 Top 100 Clubs list, with 619 locations and $1.7 billion in revenue in 2013.  Ranked #2 for the second year in a row was competitor 24 Hour Fitness, with 413 clubs and $1.3 billion in revenue.  Lifetime Fitness came in third, with 108 clubs and $1.2 billion in revenue.
Also See:
Lush: Visit the Lush application.
Underground Station: Use the Underground Station job application to apply here.
California Family Fitness: Use the California Family Fitness job application to apply here.
DSW: See this page for jobs at DSW.
Famous Footwear: Visit the job application for Famous Footwear to apply today.
Company Links
https://www.lafitness.com/Pages/employment.aspx