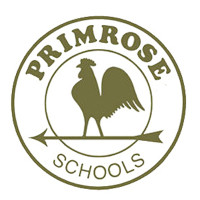 People who adore teaching and working with young children fill out and submit a Primrose Schools application.  With strong accreditations to match their ambitious educational goals, this company is one of the leaders in childcare.  Links to apply for jobs at Primrose Schools are at the bottom of the page.
Mary and Paul Erwin opened the first Primrose Schools in Marietta, Georgia in 1982.  By 1988, three more schools had been opened and the couple brought Jo Kirchner on board to help them with franchising.  Throughout the early 1990s, the company expanded and was accredited in 1996 by the Commission on International and Trans-International Accreditation (CITA), among others.
In 1999, the Erwins sold Primrose Schools to the Security Capital Corporation who chose to keep Kirchner and move her into the CEO position.  With the arrival of 2006, the company was sold again to American Capital Strategies, where they have stayed since then.
Currently, Primrose Schools has over three hundred franchises in twenty-three states.  They run the Balanced Learning Program in their schools, which uses child development research to enhance and change the program throughout the years.  Although Primrose Schools runs a full time day care for children between six weeks and six years old, after school day care is offered up to age twelve.
Primrose Schools Careers
Primrose Schools jobs at the corporate level are based out of Acworth, Georgia and are mostly geared towards making sure that the franchises are working smoothly.  Some positions may work closely with accreditation groups to make sure that the company's franchises are meeting and surpassing those expectations.
Locally, Primrose Schools careers are scattered across the country and are geared towards making sure that children have the best experience when it comes to their education and learning.  From the kitchen to the classroom, this company wants to give children an enthusiasm to being in the classroom.
How old do you have to be to work at Primrose Schools? Age requirements vary by job.  As you look at Primrose Schools jobs online, make sure to read all the position needs carefully because some jobs may need a various degrees, certifications, or experiences.
Hours for Primrose Schools locations vary because each school is run by a franchisee.  Usually, locations are open before seven, in order to help parents get to work on time.  Evening hours vary by the location that the school is at; usually, the location closes anywhere between five and seven pm.
Primrose Schools Job Descriptions
School Director – You are in charge of the school and making sure that everything is working smoothly.  As needed, you will make sure that teachers are following the ideals and expected learning plans of the schools and state.  Compensation is around $45,000 a year.
Transportation Vehicle Driver – In order to make sure that the children reach their destination safely, you'll be the one to drive them.  To make sure that all of the children are safe, you will practice safe driving habits and comply with state and federal laws.  Compensation is around $35,000 a year.
Food Service Teacher – You will make sure that your kitchen complies with state, federal, and company health standards when it comes to your kitchen.  As you do that, you'll make sure that students get healthy and nutritional meals that meet every child's dietary needs.  Compensation is around $35,000 a year.
Education Coordinator – You'll support teachers and make sure that they are meeting the standards set by the company and the state in their lesson plans.  When needed, you'll provide training for teachers and their assistants.  Compensation is around $40,000 a year.
Primrose Schools Interview Questions
These are some questions that you may be asked during your interview:
Why do you want to work at Primrose Schools? This is an extremely common interview question, so you should be prepared for it.  Talk about what drew you to the company, whether it was the culture or benefits and why it's your first choice in places to work.
What experience do you have? If you have any relevant experience, make sure to highlight it.  If you don't, talk about what you can bring to the position and offer the company.  Use plenty of examples to back up and support any claims that you may make.
Where do you see yourself in the next few years? Your interviewer wants to know if you see yourself with the company.  Talk about how you're willing to take on extra challenges and responsibilities in order to move up in the company, making sure to be realistic in your career expectations.
Some locations may have a driving position available, so you may be asked: Do you have a valid drivers' license or good driving record? Be honest, it is extremely important to the company that they know who's driving their vehicles.  If you've been in an accident, explain the circumstances behind it.
Because you'll be working with children, you may be asked: How would you work with a disruptive or unruly child? Walk your interviewer through the steps you would take to turn the child's experience around and make it a positive experience for them, making sure to be practical and realistic.
Advice for the Application Process
How to apply for Primrose Schools online: start by looking at the company page for position descriptions.  Once you've settled on a position search for a school near you and go to their website, where you can then fill out a Primrose Schools application.  There is no printable application for Primrose Schools available on their website.
Before attending your interview, do research on Primrose Schools and the industry in order to come up with a list of questions that you can ask.  For an entry level position, this may seem excessive, but it will place you above the other candidates as it shows that you think ahead and are prepared.
Your interview will most likely be in a semi-formal setting, so you should dress in business casual, at the very least.  If you've applied for a managerial or supervisory position, a suit would be appropriate.  Have a positive and friendly demeanor in order to give a good impression.
Show gratitude at the opportunity to interview with Primrose Schools.  After your interview, inquire about the best way to check on your hiring status as almost no candidates will learn if they got the job during the interview.  Primrose Schools will want to screen all applicants before making a final decision on who they hire.
Also See:
UPS: See our resource page for more information on UPS careers.
Kaplan: For career opportunities, fill out the Kaplan online application.
MasterCuts: Checkout the application page for work at MasterCuts.
Pet Supplies Plus: See our guide for careers at Pet Supplies Plus.
PetSmart: For career opportunities, fill out the PetSmart online application.
Company Links
http://franchise.primroseschools.com/
http://www.primroseschools.com/about-us/careers