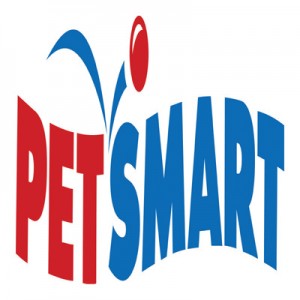 PetSmart cares about companion animals and the people who love them, offering over 10,000 pet care products ranging from dietary and health products, to grooming essentials and habitats. Store locations also offer live animals ranging from dogs and cats, to reptiles, amphibians, and exotic birds.
Founded in 1986, the business began under the name PetFood Warehouse, with two initial locations launched in Phoenix, Arizona. They became a publically traded company in 1993, and have since opened over 1300 stores throughout the United States, Canada, and Puerto Rico.
Over the years, they have grown steadily to become a pet supply industry leader, employing over 53,000 people committed to providing all of your companion animal product and service needs under one roof.
Compassion for animals is at the heart of their business model, and through their in-store adoption program, they have found loving homes for more than 5.7 million abandoned and unwanted animals.
If you have a passion for animals, and you're looking for a career with advancement potential, competitive salary and benefits, and an exciting, supportive atmosphere in a growing industry, apply at PetSmart today, where loving animals and supporting their owners is part of the job description.
PetSmart Careers
Most entry level store positions require an upbeat personality, flexible availability, and a team oriented mindset. Some other entry level hiring requirements include:
High school diploma or equivalent (GED) preferred
Effective written and verbal communications skills
Passionate about animal welfare
Basic math skills
Ideal skilled management applicants for both store and Distribution Center jobs possess past management experience, exhibit strong leadership abilities, and are comfortable working with industry related software and other tools. Some other preferred management requirements include:
Get Your Degree!
Find schools and get information on the program that's right for you.
Powered by Campus Explorer
High school diploma or equivalent (GED)
College credits or college degree
Excellent written, verbal, and interpersonal skills
Professional demeanor and appearance
Corporate positions generally require a 4-year degree or equivalent work/educational experience. Also, these positions generally require impeccable communications skills, ability to work with field related software and tools, strong leadership qualities, and an understanding of basic business principles. The company's head corporate office is located in Phoenix, Arizona.
How old do you have to be to work at PetSmart? You must be at least 16 years of age to apply for most positions. Some management and corporate positions require candidates to be at least 18 years of age.
Finally, all employees are subject to a mandatory drug screening and criminal background check. PetSmart is an Equal Opportunity Employer.
PetSmart Job Descriptions
PetSmart careers fall under three general categories: Store Jobs, Distribution Center Jobs, and Corporate Jobs. Store Jobs entails service positions and product based positions, including Sales Associates, Department Managers, Assistant Managers, Store Managers, Groomers, and Trainers. Product based store positions break down under the following titles:
Pet Care Associate
Pet Care Manager
Cashier
Support Manager
Retail Custodial Associate
Pet Products Associate
Pet Products Manager
Presentation Manager
Operations Manager
Store Manager
Service positions cover grooming, training, and general pet wellness. These are also store based positions, offering more hands-on interaction with pets and their owners. Available service positions include:
Bather/Groomer Trainee
Pet Stylist/Groomer
Salon Manger
Pet Trainer
Pet Care Specialist
Guest Service Associate
Assistant Manager
Manager
Store level jobs also include the organization's Field Management team. Field Management is the district management tier of the organizations structure, overseeing multiple store locations and managing budgetary and other financial areas of store operations. Field Management titles include:
Human Resources
Loss Prevention
District/Regional Team
Distribution Center jobs offer both entry level and skilled employment positions at company warehouse locations. Responsibilities include loading and unload freight vehicles, operating folk-lifts, management of supply chain equipment, software, and personnel, and making product deliveries to company locations. Some available positions include:
Associate (forklift, loading, unloading, packaging)
Department Supervisor
Department Manager
Assistant General Manager
General Manager
Distribution Center jobs are available at nine different locations:
Groveport, OH
Phoenix, AZ
Ennis, TX
Gahanna, OH
Hagerstown, MD
Bethel, PA
Ottawa, IL
Newnan, GA
Reno, NV
PetSmart jobs at the Corporate level oversee all store related and managerial duties. The corporate arm of the firm establishes budgetary guidelines, generates employee screening and training initiatives, deals with legal and accounting issues, and directs Field Management team operations and guidelines. Corporate PetSmart careers fall under the following titles:
Supply Chain
Operations & Services
Real Estate & Development
Merchandising
Marketing
Legal
Innovation
Information Systems
Human Resources
Finance
Charities
Strategic Planning
Salaries & Benefits:Benefits vary according to job title, length of employment, and depending on which coverage options the employee chooses to opt out of. Full-time employees are offered comprehensive health benefits, including medical, dental, and vision coverage, a 401(k) plan, flexible spending accounts, short and long term disability, life and accident insurance, and an Employee Assistance Program (EAP) offering counseling and support referrals to eligible employees. Other company benefits include:
Employee Stock Purchase Plan (ESPP)
Deferred Compensation Plan
Flexible Spending Accounts (FSA)
Leave of Absence
Sick Time
Jury & Witness Duty
Bereavement Leave
Adoption Assistance
Associate Discounts
Tuition Assistance
The company maintains a comprehensive website devoted solely to their benefits program, which highlights coverage options, eligibility requirements, and allows current employees to enroll in coverage options a keep track of their current benefits. You'll find a link to their benefits website following this article.
Salary projections can vary greatly by department and job title. Entry level job titles like Cashier or Pet Care Associate earn between $18,000 and $24,000 annually. Stockers earn between $16,000 and $30,000 (with a nation average of $20,000) annually, and Sales Associates average between $25,000 to $30,000 annually.
Management level positions at both store and Distribution Center locations see an average yearly wage ranging between $50,000 to $75,000. Following are some specific management titles and their associated yearly earning (averaged nationally):
Assistant Manager – $31,000
Department Manager – $38,000
Store Manager – $43,000
Accounting Manager – $73,000
District Manager (Field Team) – $101,000
Corporate career earnings are difficult to project. Job titles and past experience play a crucial role in determining a prospective corporate employee's financial worth. Following are some common corporate titles and their associated annual earnings (averaged nationally):
Supply Chain – $85,000
Operations & Services – $47,000
Marketing – $71,000
Information Systems – $180,000
Human Resources – $65,000
Finance – $71,000
Senior Project Manager – $200,000
Advice For Application Process
The easiest way fill out a PetSmart application is to visit the Careers section of the company's website and apply for PetSmart jobs online. Once you set up a profile via their online portal, you can research PetSmart careers, learn how to apply for PetSmart online, or fill out a free application to apply for jobs at PetSmart.
If you choose to apply online with a direct application, have all of your current and past professional and educational information on hand. Having all your pertinent information together and updated will save you time and help you identify job opportunities that are right for you.
Unfortunately, a printable application for PetSmart is not available online, nor is there an area where you can download an application form. If you'd rather fill out a printable application instead of filling out an online application, you can always visit a local store and pick up a PetSmart application and/or drop off a resume in person.
Animal appreciation is an important consideration when filling out applications for PetSmart jobs. When filling out your PetSmart job application online or in person, highlight any work you may have done in association with animals, pets you've adopted, charitable contributions you've made, or any other animal related involvements or passions. If nothing else, simply saying, "I absolutely love animals!" could be enough to set you apart from other applicants.
If your application is chosen, and you're called in for a one-to-one interview with a hiring manager, be sure to ask questions about PetSmart Charities, the company's animal welfare organization that works to reduce shelter populations through social awareness campaigns.
Their charitable donations fund spaying and neutering initiatives, animal adoption events, and animal rescue efforts. Highlighting your interest in this area of the company shows that you truly care about the wellbeing of animals, a crucial qualification no matter which position you apply for.
You can learn more about their charitable contributions from the Company Information page of their website. Just click the "Company Information" link at the bottom of their website's homepage.
Competitors
If you think you'd enjoy working with companion animals and their owners, two other companies committed to top-quality pet-care products and services are Petland and Pet Supplies Plus.
Petland currently operates 140 stores worldwide, with locations in the United States, Canada, Mexico, South Africa, China, and Japan. Employment opportunities exist in both entry level and skilled departments. Petland also offers a printable application form available on their website.
Pet Supplies Plus owns 250 retail locations throughout the United States, offering pet supplies and services at discount prices. Job opportunities are available for both entry level and skilled applicants at their stores and distribution centers. Corporate positions are open in a variety of administrative fields at their corporate office in Livonia, Michigan.
Both of the above named companies offer employee benefits, competitive salary, and online portals where you can search for available jobs and apply online. Furthermore, both organizations are committed to animal rights initiatives aimed at curbing domestic animal populations through social awareness campaigns and other charitable involvements.
Also See:
Merry Maids: See this page for jobs at Merry Maids.
The Tutoring Center: See our resource page for more information on The Tutoring Center careers.
Sun Tan City: See our guide for careers at Sun Tan City.
Kindercare: Use the Kindercare job application to apply here.
Varsity Tutors: Visit the Varsity Tutors application.
Company Links
http://phx.corporate-ir.net/phoenix.zhtml?c=93506&p=irol-homeprofile