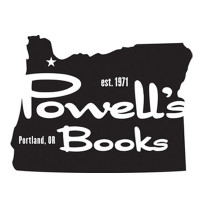 Powell's Books is a chain of six bookstores, all in the Portland Oregon area. The main store, Powell's City of Books, occupies a full city block and is 68,000 square feet. The company has an inventory of four million new and used books, and employs about 500 people. If you are interested in a Powell' Books application, see the link to their website, below.
Michael Powell opened his first used bookstore in 1970 while he was a graduate student in Chicago. His father, Walter Powell, opened his own used bookstore in Portland the following year. Michael joined Walter in 1979, and they ran the business together until Michael bought it in 1982. Michael's daughter, Emily Powell, has been running the company since 2010. See their website for a free application.
Customers at the main branch can publish their own books on site, and then browse among more than 3,500 different sections of new and used books, which are shelved together. The store hosts an art exhibit each month, and author visits as well. Visit their website, below, to apply for jobs at Powell's Books.
Powell's Books jobs are wonderful for people who love to be around books. Employees get discounts, and the chance to meet some famous authors. The company is unionized and employees enjoy numerous benefits. To browse job opportunities and get a direct application, go to the website located at the bottom.
Powell's Books Careers
The company operates warehouses and a call center in addition to its stores. There are management positions in marketing, accounting, and IT, as well as the stores. Some positions are General Manager, Marketing Specialist, Technical Support Manager, and Divisional Accounting Manager. To view current job opportunities, salary information, and upload a resume, see the online application link below.
There are numerous entry-level and hourly jobs offered at the chain. Some titles are Bookseller, Used Book Buyer, Warehouse Worker, Customer Service Representative, Bookstore Generalist, and Inventory Generalist. These jobs come with the protections and benefits of the union. If you would like to find employment with this company, visit the website.
How old do you have to be to work at Powell's Books? You must be 18 to work for this company. Many Powell's Books careers require experience and college, so you'll want to read the job description carefully before you fill out the printable application form at their website, below.
This company offers benefits in the form of vacation time, 401(k) contributions, and periodic pay raises. Employees enjoy discounts on books, as well. Hours of operation are different at each of the locations, but they are all open every day. The flagship location is open 9:00 AM to 11:00 PM daily.
Powell's Books Job Descriptions
Divisional Accounting Manager – The Divisional Accounting Manager oversees the general ledger and other accounting reports, and insurance claims. The person in this position works under the Director of Finance.  A college degree and relevant experience is required. Starting pay ranges from $23.00/hr. to $34.00/hr., depending on experience.
Inventory Generalist – As an Inventory Generalist you would keep track of the store's inventory. You would need to have knowledge of both the new and used books, and know what's in stock to fill orders. You would also fill in doing other things around the store as needed. Starting pay is close to minimum wage, which is $9.25/hr. in Oregon.
Bookseller II – Some positions at this company have levels. As a Bookseller II, you would need to know the inventory and also be proficient with computers, word processing and spreadsheets. You would work directly with customers. Booksellers can expect to earn about $11.00/hr. To see if they are hiring at your local store, check out their website, at the bottom.
Customer Service Representative – The company runs a call service center in addition to its stores and warehouses. As a Customer Service Representative, you would take book orders from customers and handle disputes by phone. You could expect pay around $14.00/hr. If you'd like to know how to apply for Powell's Books online, see the website link below.
Powell's Books Interview Questions
Once they've gone through their applications and called you in for an interview, these are some questions they might ask you.
Are you proficient in the computer skills you would need for this career? Most Powell's Books jobs do require some computer skills, which is normal in the book selling industry. Your interviewer needs to know that you have the knowledge you'll need to do your job. Check out their website for a direct application.
Is there any reason you would not be able to meet your responsibilities for working here? This is a common question. Let your interviewer know that you can get to your shifts on time. Also, most positions at this company would require a lot of time on your feet. See the website below for a Powell's Books application.
Can you work well with others, but also alone? You will need to be capable of doing your assigned job, but also be able to help your co-workers as needed. The whole store will run more smoothly, and you'll get along better, too. Go to their website if you would like to download application form.
What was the last book you read? Watch out for this question. You will be discussing books all day at this job, so your interviewer needs to know that you can, and that you like to read. Your reading choices will say a lot about you, though, so consider the impression you want to make. See the website to apply for Powell's Books jobs online.
Advice For Application Process
If you'd like to stand out from the others who are interested in Powell's Books careers, take care that you show up dressed nicely and prepared for your interview, and any other time that you stop in. Often, people will get overly comfortable in bookstores, and dress and act too casually when asking for an application form or interviewing to make the boss want to hire them.
Don't forget to ask questions of your interviewer, as well. This will show that you are intelligent and engaged, so long as you avoid asking too much about pay or benefits. To get a printable application for Powell's Books, or to apply online, see their website in applications link below.
Also See:
Blue Cross Blue Shield: See our guide for careers at Blue Cross Blue Shield.
Follett: For employment at Follett visit the application page.
ABM: Visit the job application for ABM to apply today.
Allstate: See our resource page for more information on Allstate careers.
Hastings: For employment at Hastings visit the application page.
Company Links