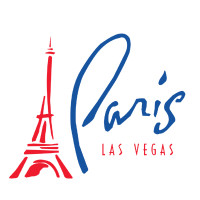 Those that fill out a Paris Las Vegas application are looking to work in a fast-paced environment geared towards customer service.  If you have an interest in meeting people from all over the world and making sure that they have a fantastic visit, this place is for you.  Links to apply for jobs Paris Las Vegas are at the bottom of the page.
Paris Las Vegas was conceived by Bally Entertainment in 1995; however, construction didn't start until 1997 and the hotel was opened in the fall of 1999.  The Eiffel Tower that the hotel is known for was originally supposed to be the same size as the actual tower; however, due to concerns with it being too close to the airport, the tower was shrunken down to a two to one scale.
Although Paris Las Vegas is known for its Parisian theme, Caesars Entertainment Corporation, in 2010, has started working on the removal of some of the theme's elements, creating a lot of controversy.  However, new, huge nightclubs are being opened within the hotel, enabling guests to look down on The Strip and enjoy the view while they dance.
Making sure that visitors to Las Vegas have a fantastic time when they visit Paris Las Vegas is what this casino and hotel values.  They offer the Parisian theme to whisk guests away from Las Vegas and into Europe, complete with several other well-known landmarks from that city.  The experience doesn't stop at the look of the casino, many of the multiple restaurants offer Parisian fare to enhance the atmosphere.
Paris Las Vegas Careers
Paris Las Vegas is run by the Caesars Entertainment Corporation.  There are positions available within the actual corporation, focusing either on internal positions within the body of the corporation or working with the various casinos and resorts to ensure that they are operating properly.
Those with Paris Las Vegas jobs know that there are several positions available in different areas of the hotel itself.  Almost any job that a person could want, related to the customer service and hospitality, are available and hiring.  With multiple restaurants and show venues, you could work almost anywhere.
How old do you have to be to work at Paris Las Vegas? Age requirements vary by job.  However, if you're working around or near the casino or in an area that serves alcohol, you must be over twenty-one.  For certain hotel jobs, you must be over eighteen.  As you look at Paris Las Vegas jobs online, make sure to read all requirements closely as some positions require you to have certain experiences or certifications.
Those who have Paris Las Vegas careers do get benefits.  Those include dental, medical, and vision insurance.  They also have access to a 401K retirement plans.  At certain facilities, there is access onsite wellness and health centers as well as onsite health educators, make sure to check at the Paris Las Vegas if that is offered.
Paris Las Vegas Job Descriptions
Retail Sales Associate – Maintaining a clean and welcoming store will encourage customers into the area, enabling you to make sales.  By providing excellent customer service, you will give guests a positive impression, making them want to come back. Compensation is around minimum wage.
Fountain Worker – By providing quick and accurate service to guests, you will leave a great impression.  You will deal with payments and make drinks to order in a certain time frame and to order for the customers.  Compensation is around minimum wage.
Valet Attendant – Being able to work outside in all types of weather is a major part of this position.  You have to be positive and upbeat in order to provide excellent customer service, as well as be able to safely drive and park various cars.  Compensation is around minimum wage.
Bar Apprentice – A major part of this job is keeping the bar area clean, sanitized, and inviting for guests to come up and order their drinks.  By having a positive and friendly demeanor, guests will feel as though they can approach you if any issues arise.  Compensation is around minimum wage.
Paris Las Vegas Interview Questions
Here are some questions you may be asked during your interview:
Why do you want to work for Paris Las Vegas? This is an extremely common interview question so you should be prepared for it.  Talk about what drew you to the company, whether it was the culture or benefits, and why it's your first choice in places to work.
What experience do you have? If you have any relevant experience, highlight it.  Some jobs don't require experience, so instead, talk about what you can bring to the job and you offer the company.  Make sure to have examples to back up all your claims.
Where do you see yourself in the next few years? Your interviewer is merely wanting to know if you'll be with the company, especially if you're applying for a full or part time position.  Be realistic in your career expectations, but make sure they know that you're willing to take on extra challenges and responsibilities in order to move up in the company.
As Paris Las Vegas is heavily geared towards customer service, you may be asked this question in the form of a hypothetical situation: How would you deal with an upset customer? Be practical and realistic in your explanation.  Make sure to go into the logic behind your choices.
There may be certain positions that will experience customer rushes, so you may be asked: How do you react under pressure? Be honest about your reaction.  Explain how you react simply, and if there's something that you don't like about it, talk about how you're working on changing it.
Advice for the Application Process
How to apply for Paris Las Vegas online: if you merely want to fill out a general application, follow the second link and create a profile.  If you have a certain job that you would like to fill out a Paris Las Vegas application for, follow the first link and search for it.  Once you've found it, read all the requirements closely before starting to fill out a profile.  There is no printable application for Paris Las Vegas.
Before attending your interview, do research on Paris Las Vegas and the industry; create a list of questions that you can bring with you to the interview.  This may seem excessive for an entry level position and several of your questions may be answered during the course of your interview, but it will place you ahead of the other candidates as it shows that you think ahead.
The interview will be in a formal setting, so make sure that you dress appropriately, in business casual at the very least.  If you've applied for a managerial or a supervisory position, it would be more appropriate if you wore a suit.  No matter what position you've applied for, have a positive and friendly demeanor, it will show that you're ready to fit into the existing team.
Make sure to show gratitude at the opportunity to interview with Paris Las Vegas.  Afterwards, inquire about the best way to check on your hiring status.  Few applicants will learn if they got job during their interview as the company will want to screen all candidates before making a final decision.
Also See:
Merlin Entertainments: See our resource page for more information on Merlin Entertainments careers.
Mandalay Bay Resort & Casino: Visit the job application for Mandalay Bay Resort & Casino to apply today.
Ameristar Casino: Visit the Ameristar Casino application.
Seaworld: For employment at Seaworld visit the application page.
AMC Movie Theater: Checkout the application page for work at AMC Movie Theater.
Company Links
https://caesars.hodesiq.com/job-search-results.aspx
https://caesars.hodesiq.com/my-profile.aspx