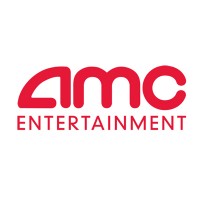 American Multi-Cinema (AMC) has taken the show business to extraordinary heights and offers vast opportunities to anyone interested in working in AMC jobs. The online application can be easily submitted on the company website. The company has a great culture, offers free movies and employs people from all ethnic backgrounds. For AMC application, details are provided below.
The legend began when Edward Dubinsky, a stage performer, decided to put up a theatre business in 1920. From the seed his father planted in his prime, Stanley H. Durwood built a multimillion dollar business after his journey from the army. After stumbling upon a great idea to host another screening with zero investment, he decided to implement his vision on a large scale for enormous benefits.
AMC theatres are renowned to create history time and again. With inventing the multiplex scenario in the US, launching 125 IMAX mega projectors, introducing 17 dine-in theatres and building specially designed theatres with Autism Society, AMC shows consistent excellence. The company offers online booking in the so-called busiest theatre in the world, AMC Empire 25.
The company has 4972 screens across the United States and was listed on the New York Stock exchange in Dec. 2013. It has over 20,000 people working for it either full-time or part-time. It is natural that people are interested in working with AMC and the job application process. All the details are there on the website.
AMC Movie Theatre Careers
The AMC Corporation has a plethora of employment opportunities in retail as well as corporate sector which can improve your career. One can work as a part of the theatre crew and get a firsthand experience of the entertainment factor. What else? Watch a show at your local theatre after your work day. Another great option is to work in the management team.
Executives can expand their reach through the huge job opportunities they provide. As the firm operates in diverse sectors, AMC jobs are available in a variety of locations for positions as App Developer, Security Engineer or Construction Manager. The direct application can be sent at the company's head office as it's usual for them to receive a hundred applications every day.
Get Your Degree!
Find schools and get information on the program that's right for you.
Powered by Campus Explorer
How old you have to be to work at AMC Movie Theaters?
When it comes to AMC careers, they have no principles to differentiate people based on any parameter. The staff members hail from all places and religion, young and old, all strive for a common goal. Anyone interested can submit the AMC job application online. Get the advantage to work in a growth-oriented and lively culture.
Working in the entertainment field is a vibrant experience. One gets the job of their choice with long term opportunities to grow big with a handy AMC application. Staying in the Kansas City and getting a fun job is a way to build the American dream. Free movies and dine-in theatres make a perfect combination to have a pleasant experience.
The corporation offers flexible working hours to work any time of the day. The applicant can choose evening or morning times depending on whether they are an early riser or night owl. The schedule and work environment is designed to promote diversity in the workplace. People can expect free movies too when they are exhausted. Just visit the website for AMC application.
AMC Movie Theater Job Description
Supervisor – The supervisor keeps check on all operations without handling the trivialities. They should be well versed with giving directions to the staff and handling situations spontaneously. Effective communication and management skills are required to handle the audience demands and fulfill responsibilities assigned by the General Manager. Supervisors earn 20$ per hour which is 20% higher than the national average.
Cook – If there's a USP of the theatre's services after quality entertainment, it is delicious food. And the cook is in charge of it, making all the dishes well-suited to all kind of customers. Orders must be completed quickly with the best recipes and dish presentation. Keeping care of hygiene in the kitchen and be communicative to deal with large orders is essential. A cook's salary is $12 per hour or $25000 annually.
Manager – A manager has high-level responsibilities and he should have strong analytical skills. Being quick-witted and giving the customers an entertaining experience is required. They should be open to personal training, great communicators and hold a positive vibe for motivating everyone around them. Retail managers earn $20 per hour on average.
Construction Engineer – The company has many functional areas and an important one is development of infrastructure. An engineer must carve out the perfect buildings or the electrical systems required for perfect functioning without any loose ends. A solid foundation, modern electrical facilities and mechanical systems are needed to sustain in the industry. An engineer earns $30 to $35 per hour based on experience and expertise.
AMC Theatre Interview Questions
The process is drilling and the applicants need to get a sense of the interview after they download application form.
How would you deal with an angry customer? The recruiter wants to know how you deal with negative people. In this situation, you are required to show people skills. Be assertive and assure them of having their needs met quickly. In extreme situations, security measures must be taken and maintaining a healthy decorum is the top requirement.
What is your passion? They want to know your individuality and how it can help meet the company's needs. Any hobby or activity that can be used as an advantage in your work would be the best answer. A supervisor must have excellent people skills. A cook must like cooking food, an engineer must have a passion for machines.
How would you sell me this stubs card? This question tests the person two-folds. First, the applicant must not stress out when put on the spot and second he must be quick-witted. A spontaneous and creative answer such as "We pay you for having a pleasant experience in our premises and would want you to come again."
What sets you apart from other candidates? The interviewer wants to know how much the applicant knows themselves. This needs a bit of background work and the candidate must know his strengths. Being honest is also necessary as they can ask the candidate to state a reason why they believe that.
How was your past experience? This question essentially uncovers the work culture you are habituated with. One must answer this honestly and highlight the positives of their previous work environment. For example, the candidate can mention that they liked to work in a team. And the staff was friendly with encouraging growth and support.
Advice For Application Process
When it comes to clearing interviews, always rely on preparation. Having a prior experience is a surefire way to succeed, but the early bird catches the worm. Proper research about the organization and job description is required and finding your motivation to work for the firm is also important before filling the application form.
The company wants a solid reason from the candidate for hiring them. Doing SWOT analysis can help the candidate determine how they stand out. The internet shows first hand experiences of applicants which might help preparing better. A better approach would be to visit the official site and read the requirements carefully.
The details of how to apply for AMC theater online is available on their website. A free application is available to apply for jobs at AMC online. Candidates can submit the printable application for AMC jobs online at their link or fill offline. The form requires simple details asking for resume copy and other formalities to apply online. The printable application form can be found on the same site under AMC careers section.
The interview process is short but demanding. In individual interviews, the focus is on personal questions like job experience, strengths and psychological tests. In group interview, the focus is on performance as a team player. The candidates are given on-the-spot situations and arriving with spontaneous answers is required. A certain level of confidence and emotional intelligence is required in group situations. It is more important to listen than to speak endlessly.
Also See:
Regal Cinemas: Use the Regal Cinemas job application to apply here.
Thunder Valley Casino Resort: For career opportunities, fill out the Thunder Valley Casino Resort online application.
Barona Resort And Casino: See this page for jobs at Barona Resort And Casino.
Central Park Zoo: For career opportunities, fill out the Central Park Zoo online application.
Sugarhouse Casino: See this page for jobs at Sugarhouse Casino.
Company Links
https://www.amctheatres.com/careers