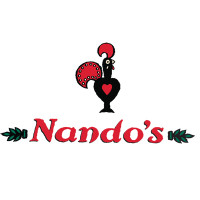 Nando's is a chain of casual dining restaurants that can be found internationally. They offer a Mozambican/Portuguese theme. Their specialty is a variety of chicken dishes, with a flavor that can please everyone who visits their restaurants. For more information on your Nando's application, follow the link below for details.
Founded in 1987 in Rosettenville, Johannesburg, South Africa by Robert Brozin and his Portuguese friend Fernando Duarte and was inspired by a Portuguese spot Chickenland that they had eaten at. After trying their specialty chicken cooked in peri-peri, they bought the restaurant and named it Nando after Fernando Duarte. It became instantly successful and quickly grew.
This company is currently headquartered out of Johannesburg, South Africa, there are around 1,000 locations found across 35 countries. These locations can be found in Asia, Europe, North America, Africa, Australia and New Zealand. Their most popular sauce, the peri-peri sauce, is made from the peri-peri, also known as the African Bird's Eye Chili. They also serve Mediterranean style chicken as well.
This company takes pride in their food and wants employees to as well. They are looking for employees to provide customers with a friendly smile and to make them feel welcomed while in their restaurant. Nando's wants their customers to have a positive customer service experience while in their restaurant. If you feel as though you have great interpersonal skills and love a fast-paced environment, then apply today.
Nando's Careers
There are many types of career opportunities that a person can find at this company at both the restaurant level and corporate office. The restaurant level has entry-level positions where a person can grow their job into a Nando's career. Some positions in the restaurant include cashier, dishwasher, and manager.
The corporate office has a variety of positions located at their headquarters. These positions offer require higher levels of education and often offer additional perks. There are positions for people of all experience and skills at the corporate office. Some of these corporate positions include human resources, marketing, and finance.
The different positions at this company have a different set of requirements in order to gain employment. Entry-level positions may have no education or experience requirements. Higher level positions may require a college degree or higher to gain employment. How old do you have to be to work at Nando's? The minimum age of employment is 16 years of age.
Nando's offers competitive benefits for their industry. Employee eligibility for benefits can depend on hours worked weekly and job title. Some benefits include health insurance, dental and vision plans. They may also receive advancement opportunities paid time off, and access to a 401(k) plan. They may also get employee discounts.
In general, hours of operation are Sunday through Wednesday from 11:30am to 10:30pm, and Thursday through Saturday from 11:30am to 11:30pm. This can change depending on where the restaurant is located and depending on any holidays. There are some holidays that will cause full day closures, but you are able to call them for more information.
Job Descriptions & Salaries
Host- A host is responsible for greeting customers upon entrance to the restaurant. They will seat the customers at their tables. They will also maintain waitlists and reservation lists for the restaurant. They will ensure that the entrance to the restaurant is neat and organized as well as answering the phones. A host may earn around $9 per hour.
Cashier- The cashier is responsible for taking the customer's order. They will also handle customer transactions at the register. They are the primary point of contact for customer service in the restaurant. They are responsible for upselling menu items as requested by their manager. They should ensure their area is cleaned at all times. A cashier may earn around $9 per hour.
Front of House- The front of house staff is responsible for serving the customer's food, and getting them drinks as requested. The front of house staff member is responsible for ensuring the customer's order is correct before delivering the food to the customer. They are expected to go above and beyond to help ensure the customer has a positive experience. A front of house staff member may earn around $9 per hour.
Restaurant Manager- The restaurant manager is responsible for running the store in accordance with company policies. They will handle all marketing promotions for their restaurant, and ensure that they are meeting any goals given by the district manager. They will also be in charge of recruitment for new employees. A manager may earn around $45,000 a year.
Nando's Interview Questions
Here are some questions that you may be asked during your job interview.
Why would you like to work at Nando's? The interviewer is looking to see what has drawn you to this company. This can help them determine how serious you are about the job. Answer honestly about what made you applied here.
Why should we choose you over the other candidates? The interviewer is looking for you to sell yourself to this company. Take this opportunity to discuss your strengths and why you feel like the company would benefit from you working here.
What would your references say about you when we call them? The interviewer is giving you a chance to see how others may view you. Explain which traits of yours the reference may emphasize when asked, including loyalty and hard working.
Do you feel that teamwork is important for success? This business needs their employees to come together and work as a team. This question will help the interviewer understand if you are a team player. Discuss any time that you had to work as part of a team to accomplish a goal and why you feel teamwork was essential for that success.
What is your biggest weakness? The interviewer is looking for you to discuss anything that may be a deficit. Take this time to describe what you feel your biggest weakness is and how you try to overcome it in order to succeed.
Advice for the Application Process
There may be some questions on how to apply at Nando's, as you cannot apply directly online. For a corporate position, you can apply for a Nando's job by visiting the Nando's jobs online and sending your updated resume to the email listed. For other positions, you can fill out an application at your local restaurant. You will not be able to find downloadable application or printable applications online.
The company website has a brief description of the job and responsibilities so people can figure out which job to choose applying for a position. You will want to make sure that you fill out the application form completely, otherwise your application may be dismissed by the hiring manager as someone who is not serious about working here.
Applicants generally hear back shortly after applying. If some time has passed, you should consider calling the location that you applied at in order to see if they are still hiring for that position. You can also check the status of your application, and see if you can find out when interviews are expected to begin.
There are two things that can have a huge impact on the success of your interview. One is how well you prepare for your interview. Ask yourself potential interview question and answer them out loud. The other is dressing in a professional manner. The interview will be impressed with how calm you are in the interview and will improve your chances of getting hired.
Also See:
Steak 'n Shake: Visit the Steak 'n Shake application.
Togo's: Visit the Togo's application.
Islands Fine Burgers: Islands Fine Burgers offers opportunities for both, beginners and experienced roles.
Fleming's Prime Steakhouse: Use the Fleming's Prime Steakhouse job application to apply here.
Bahama Breeze: See this page for jobs at Bahama Breeze.
https://www.youtube.com/watch?v=mFyYZZocUVw
Company Links
http://www.nandos.co.uk/careers/our-careers/nandocas