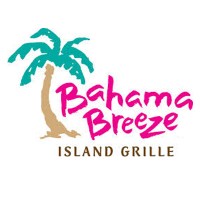 As a seller of Caribbean-inspired food and signature cocktails, Bahama Breeze has made its way to the top of the business in less than thirty years. If you have an interest in a fast growing company in the restaurant and hospitality industry, information about filling out a Bahama Breeze application can be found below.
Bahama Breeze offers both lunch and dinner menus as well as a to-go menu and comprehensive nutrition guide. Owned by Darden Restaurants, the nation's largest casual dining company, their success rate is undeniable. The following Darden principles are the primary reason for their continual growth year after year:
Respect and Caring
Learning and Teaching
Integrity and Fairness
Energy
Fun
Excellence
Diversity
Balance
Due to their enormous success, this company offers opportunities all over the country for people to begin Bahama Breeze jobs on their way to a lasting career. Building a strong team is so vital to them because they recognize the importance of each and every individual they employ. With over 150,000 employees serving over 300 million guests each year, the associate success stories are plentiful.
Since the first restaurant opened its Orlando doors in 1996 encouraging and promoting diversity has allowed management to respect the distinctions each employee brings to the Darden team. Whether you are employed by the company or you are a guest coming to enjoy the delicious food options, everyone is welcome.
Bahama Breeze Careers
Whether you are just entering the workforce or are an experienced restaurant manager, Bahama Breeze careers offer a wide range of possibilities for everyone. They offer hourly posts such as servers, greeters, bartenders, line and prep cooks, dishwashers, and even contract musicians. Contact information is available on their website for any enquiries regarding the company or how to apply for Bahama Breeze online.
Also offered are numerous managerial positions. From service managers to restaurant general managers, moving up the Darden company ladder is thrilling for anyone eager enough to do it. For all management titles applicants must have at least two years of related experience, a stable job history, and proven leadership success.
How old do you have to be to work at Bahama Breeze? Most entry level positions call for a minimum age of 16 years old. However, some titles may require applicants to be no less than 18 years old. These may include individuals applying as a bartender or a server due the legal age to serve alcohol.
Get Your Degree!
Find schools and get information on the program that's right for you.
Powered by Campus Explorer
A few of the benefits offered to Bahama Breeze staff are medical and dental coverage, vision insurance, life insurance, vacations, a dependent care flexible spending account, and a 25% discount at all Darden restaurants. For managerial posts employees may also enjoy a discounted employee stock plan, pet insurance, tuition reimbursement, and an increase from a 25% discount to a 35% discount. These are just a few reasons to apply for jobs at Bahama Breeze and seek employment with a company whose job opportunities are never ending.
Bahama Breeze Job Descriptions
Greeter: A greeter will be expected to demonstrate hospitality, engage in friendly conversations with all guests, introduce guests to their server, manage the waiting list during peak business hours, and thank guests as they leave. The hourly pay rate is about $9.00.
Server: These employees must demonstrate hospitality, guide guests through the menu, take accurate orders, serve food, and provide attentive service. They will be paid around $4.57 an hour plus tips.
Line Cook: Responsibilities for a line cook include preparing high quality food items by following recipes and presentation guidelines while coordinating food orders efficiently. They must also ensure food safety and meet any special requests. The average pay is $12.00 an hour.
Bartender: A bartender's duties are mixing and serving alcoholic and non-alcoholic beverages, helping guests choose menu items, keeping the bar clean and stocked, and adhering to company standards for serving alcohol. On average these employees make $9.00 an hour.
Service Manager: These individuals are in charge of leading all department-level restaurant operations while demonstrating leadership and delivering balanced results through company systems, methods, and procedures. They must meet the managerial requirements listed in the above section and have a strong passion for culinary excellence. Their annual salary can reach up to $45,000.
Bahama Breeze Interview Questions
After searching for Bahama Breeze jobs online and filling out your free application, it's time to begin preparing for the possible enquires made during the in-person process:
What does it take to be a server? Acceptable answers to this would include, "Being attentive to all guests' needs and requests" and "working quickly and efficiently to provide excellent customer service."
What does customer service mean to you? This answer can change from person to person. However, as this is a primarily customer service based company, including the phrase "meeting each guests needs and wants" would be beneficial to you.
Why should we hire you? It's important to not brag about yourself when answering this, but assuring the hiring manager that you are a great worker who is eager to do well will set you apart from the other applicants.
Do you have reliable transportation? Anything other than a confident "yes" to this could be seen as a strong negative to your interviewer. Just answer "yes" and you will be okay.
Why do you want to work for Bahama Breeze? This is the time to reveal any and all knowledge you have about the restaurant. Even if you have only eaten there once or twice, say what you liked about it and why.
Where do you see yourself in 5 years? Employers want to know you have drive and determination before they hire you. This enquiry is designed simply to find out if you will be a strong employee.
Advice For Application Process
Whether you are looking for a printable application for Bahama Breeze, a direct application, or a simple "download application form" link the Bahama Breeze application process is easy to use for everyone. The easiest way is to apply online by utilizing the second link listed below. There you will find a search engine where you can search available openings at your local restaurant.
To complete the online application you can choose between management openings and hourly openings by clicking the "apply now" button at the bottom of the respective page. From there you will click "search openings," choose a position, and hit the "apply to job" tab. Fortunately, there is also a printable application form on the Bahama Breeze website, so you can always print that out and drop it off at one of your desired locations.
For the in person meeting with the manager it is important to remember to dress professionally, exhibit good hygiene, and show your personable nature. This company is primarily based in the customer service business, therefore, being friendly and energetic is vital to your success. If you have one available, it would be good to take a print out of you resume with you.
Remember, it is important to have some enquiries of your own ready. These can include:
How soon are you looking to fill the position?
What are you looking for in an employee?
How often do you promote employees?
Asking things like this will show your interviewer that you are eager to begin work. Be sure to thank the manager you meet with for their time and shake their hand before leaving. Below are a few ways for you to get more information about Bahama Breeze.
Also See:
Famous Dave's: Visit the Famous Dave's application.
Coco's Bakery Restaurant: Visit the job application for Coco's Bakery Restaurant to apply today.
Togo's: See this page for jobs at Togo's.
Friendly's: Visit the Friendly's application.
Bonefish Grill: For career opportunities, fill out the Bonefish Grill online application.
Company Links