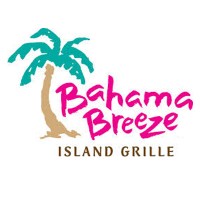 Bahama Breeze is a casual dining restaurant chain that is a wholly owned subsidiary of Darden Restaurants, Inc. The company operates only in the United States.
In 1996, Darden Restaurants founded the company and its very first location was located in International Drive, Orlando, Florida. By 2014, the company was able to expand to 37 more locations.
In 2017, the company was awarded "most-visited-by-Lyft" in Orlando during in the 2017 "Lyftie" Awards. Lyft, as some of you already know, is an on-demand transportation company. The award showed how much Orlando residents love the restaurant.
More than just paychecks, the company also cares for employees by giving them benefits such as an employee discount when they dine at any Darden-owned restaurant. Employees also get a 401K plan, healthcare coverage, life insurance, flexible spending accounts, and paid vacations.
Aside from the many benefits, employees love working for the company because their restaurants are a fast-paced and fun place to work at. They also loved how the company is filled with professional people.
How old do you have to be to work at Bahama Breeze?
For most entry-level positions, the company gives hiring consideration to applicants who are at least 16 years old. However, management positions do require applicants to stand at least 18 years old.
Bahama Breeze Careers
At Bahama Breeze, they are ready to give fulfilling opportunities for job seekers who have warm, lively, and hardworking attitudes to help them uphold their brand.
Bartender: A bartender works at the restaurant's bar to ensure that customers get high quality drinks. Their duties include making drinks and providing customer service by conversing with customers. Furthermore, they also accept payment, give change, and operate the cash register. Bartenders need to have a lively attitude, knowledge about alcohol.
Greeter: A greeter accommodates customers while they dine at the restaurant. They greet customers, lead them to their tables, and supply them with everything they need. They can also provide customer service by being lively to guests and providing information about the dishes. Greeters need to have a good attitude and they also need to have proper grooming since they interact with customers.
Server: A server is responsible for giving customers whatever they need. They provide customers with utensils and glasses, take and serve orders, and they also provide customer service by answering questions and helping customers choose something off of the menu. Servers need to have a good attitude and the stamina to walk around during the shift.
Musician: A musician is responsible for keeping the customers entertained. Musicians can be a solo artist or a group. They need to be skilled in their craft so they can increase customer satisfaction. Musicians need to be properly groomed and dressed and they must possess confidence since they perform on a stage.
Dishwasher: A dishwasher ensures that the restaurant's utensils and dishes are always clean. Their duty requires them to work with water and different cleaning agents. Furthermore, dishwashers are required to follow the company's standards regarding sanitation.
Line Cook: A line cook is responsible for food preparation. Their duties include preparing ingredients and cooking. They need to have a good amount of knowledge about the restaurant's menu to make the food's taste consistent to the company's standards. Furthermore, they must have the patience to work in the kitchen and they must also follow the guidelines about sanitation and food preparation.
Prep Cook: A prep cook is responsible for preparing ingredients for more experienced cooks. Their duties include peeling and chopping fruits and vegetables, cutting meat, and weighing and mixing ingredients. They can also be tasked to bring products from the freezer. Prep cooks need to have the patience to do repetitive tasks and adhere to the company's standards in sanitation and food preparation.
Restaurant Manager: A restaurant manager is responsible for keeping an eye on the establishment's day-to-day activities. They guide employees on how things should be done and provide customer service by talking to customers and addressing complaints. They also serve as quality control by checking if the employees are doing their jobs, overseeing food preparation, and checking serving sizes. Managers can make personnel and business related decisions if necessary.
Assistant Manager: An assistant manager does a variety of tasks. They assume the manager's leadership role when he/she is absent. They can also do minor tasks such as helping prepare ingredients and operating the cash register.
Financial Analyst: A financial analyst provides the company's management with guidance regarding financial matters. They analyze financial data and tell the company how they can improve based on what they have analyzed. Financial analysts need to have a background in finance.
Bahama Breeze Application
Job seekers who are planning to apply for a job at Bahama Breeze only need to possess all job requirements and submit their application to one of the company's locations.
Luckily for those who are unable to do in-store applications, they can also send their resumes via online application. Applicants just have to access the careers section of the company's official website, find their ideal job, and submit an application form.
In filling out this form, they should read the instructions properly to prevent errors. Furthermore, they should also review their personal information so they can include anything relevant to their application.
For the resume, the applicants should keep it short yet still substantial. This can be done by tailoring the resume to the job and company that they are applying for and ensuring whatever information that they write is relevant.
To prepare for the interview process, the applicants should prepare a corporate attire. Moreover, they should study the commonly-asked interview questions and prepare for them by doing a practice interview with a friend.
Facts About Bahama Breeze
Bahama Breeze's culture is about giving respect and care for their employees and customers alike. They also believe that doing the right thing is necessary for everyone to get along.
In March 2018, the company opened its first airport location in the Orlando Airport. "Bahama Breeze is delighted to bring a taste of the islands to Orlando airport," according to Kristine Colville, their spokesperson.
The company is known for their seafood, steaks, cocktails, for being located in tourist districts, and for having a Caribbean atmosphere and for providing live music in their restaurants.
In 2017, the restaurant chain gave $10,000 grants to five different non-profit organizations. The chosen organizations were The Education Partnership, Give Kids the World, St. Jude Children's Research Hospital, Food Bank of Delaware, and Vegas Roots Community Garden.
Application Links
Company: www.bahamabreeze.com
Careers: www.bahamabreeze.com/careers
Application: N/A
Last Updated on