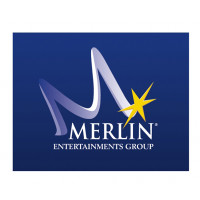 Merlin Entertainments started in 1998 when Steve Varney and Andrew Carr bought out their employer Vardon Entertainment. They began adding amusement venues such as Lego Land, Madame Tussauds, and The London Eye. They are headquartered in Poole, Dorset, United Kingdom. The following is the information needed for your Merlin Entertainments application.
Merlin Entertainments careers are available in attractions in twenty-three countries on four continents including Europe, Asia, Australia, and North America. They are now the second largest company in the entertainment industry. Their operations include theme parks, aquariums, novelty attractions, and resorts. You can find a Merlin Entertainments application by searching Merlin Entertainments jobs online.
Merlin properties are all about having fun. Not only do they want their guests to have fun, they want people in Merlin Entertainments careers to have fun too. They are looking for people who love what they do and enjoy working in a fast-paced environment. People who want to make people smile or scream should seek a free application.
An innovative approach to employee development is a cornerstone of the organization. They make the "Merlin School of Magic," available to all employees worldwide. This gives associates access to online educational materials to enhance their personal or professional life. They also sponsor "Merlin's Magic Wand," which provides unforgettable experiences to children with special needs.
Here is how to apply for Merlin Entertainments online to find a fun and fast paced career. You cannot download the application form and there is no printable application for Merlin Entertainments. The first step to applying for jobs at Merlin Entertainments is to find an opportunity and apply online. By filling out the online application, you will start the process within Merlin's host of properties.
Merlin Entertainments Careers
With over 100 attractions, nine hotels, and three-holiday villages Merlin Entertainments needs over 22,000 people to keep it's guests smiling and having fun. Opportunities range from entry level ticket takers to Executives responsible for multi-million dollar operations. There are employees in three main avenues, Corporate Office, Magic Makers, and Attractions.
Whether you work in the Corporate office in Poole, UK or a local Attraction, Merlin hopes you will work there because you love fun. They look for people who understand how to find the benefits of fun in every experience. They need people who can work hard at creating fun.
How old do you have to be to work at Merlin Entertainments? You have to be at least eighteen years old to apply for jobs at Merlin Entertainments. Some positions require that you be twenty-one years old. It is a free application, apply online with the direct application and include a resume or CV if possible.
Merlin wants to hire the best people in the business. They offer a competitive benefits package to support their talented employees. As a global company, the need for a wide range of benefits varies from country to country. One benefit all employees enjoy is free admission to their world of attractions. Fill out a Merlin Entertainments application to start the process of finding a career.
Hours of operation vary by location and may change seasonally.
Merlin Entertainments Job Descriptions
People who work in the Attractions are the public face of the company creating the environment that defines the organization. Behind the scenes, Corporate Office personnel and Magic Makers set the stage for fun.
Attractions– Job openings exist for part-time, full-time, and seasonal employees at each of the fifteen types of attractions at Merlin's 100 plus locations worldwide. Each of the individual business units has a jobs page where you can explore the many job opportunities available in your local area to find the best position for you.
Corporate Jobs– Any corporation depends on a centralized support staff to handle the fundamental responsibilities that make the operation run smoothly. The fun starts at the main office where guest enjoyment prevails. Positions like Human Resources, Accounting, Finance, IT, Purchasing, and Commercial Development are available at the Poole, Dorset, UK Headquarters.
Magic Makers– Creative people are needed to bring the magic to each attraction. Wax figures are carved for Madame Tussaud's Wax Works. They also make elaborate Lego models are made for Legoland. People in the Theming Department work at every Attraction to make sure guests are fully immersed in the theme.
Accelerate- Recent College Graduates can find employment in the Accelerate Program. The company offers two job descriptions, one for Business Management, and one for Marketing. Each position starts with three six-month appointments at different sites. They are hiring to develop and bring out the leadership skills and qualities of each graduate.
Merlin Entertainments Interview Questions
Some of the questions they might ask after you've filled out a Merlin Entertainments job application online are below. 
Why do you want to work for Merlin Entertainments? A good answer is to tell them how much fun you have had at their attractions and that you want to share that with other people. You can say you enjoy the environment and want to work in a place you love.
Tell me how you deal with unhappy customers?  Make sure you have several examples of customer situations you have handled successfully. Never disparage the customer, no matter what. Always emphasize the positive steps you took in the situation.
What do you think is the most important quality in one of our employees? Emphasize things like your reliability, your hard work, your innovation, your problem-solving skills.
How do you solve problems? Be prepared to describe several specific problems you have solved on your recent jobs. If you have not had a job before, talk about problems you've solved at home or at school.
What type of environment do you work best in? You should say, fast-paced, fun, people-orientated. A place where you can be challenged and where you will have opportunities for advancement.
What are you looking for in a job? Never mention salary or benefits at the first stage. You want to say something about working with people. You should mention working in an exciting, upbeat environment where people are happy and smiling.
Advice for Application Process
Follow the link for online application below to apply for Merlin Entertainments online. There is no printable application form. If you want to work at an Attraction, go to the page from the Attractions website. Then search for opening that fit your needs. You can't print an application. Use the "apply here" button to access the online form. Fill it out thoroughly, and if possible upload your resume or CV.
Show you take the job seriously by dressing professionally. Men should wear slacks and a shirt with a collar, preferably with a tie. Women should wear slacks or a skirt with a blouse or a dress. In most positions you won't have to wear such formal clothing, and may have to wear a uniform. However, it shows you are committed to the job.
Recent Graduates interested in the Accelerate Program or anyone applying for a Management or Executive position should wear a business suit. You will start with a numerical test, then a video interview, next a personality profile, and finally an appointment at the assessment center. Demonstrate with your applications that you're a leader that will represent the future of the company.
Candidates whose online application have been accepted will be asked to make a visit to the assessment center. At the assessment center, you will be asked to take some tests possibly including a personality test and an intelligence test. You will also do team exercises to show how you work in groups, and, of course, an interview.
Also See:
Central Park Zoo: Use the Central Park Zoo job application to apply here.
Caesars Palace: Caesars Palace offers opportunities for both, beginners and experienced roles.
San Diego Zoo: Use the San Diego Zoo job application to apply here.
MGM Grand Las Vegas: See our resource page for more information on MGM Grand Las Vegas careers.
Six Flags: For career opportunities, fill out the Six Flags online application.
Company Links
http://www.merlincareers.com/home
http://www.merlincareers.com/about-us