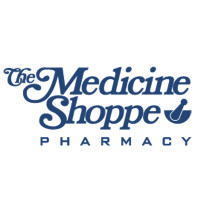 The Medicine Shoppe is a chain of pharmacies based in the United States and also has locations in Canada.  To see what different career paths there are available and to find out how to apply for Medicine Shoppe online follow the link at the bottom of the page to get started on your Medicine Shoppe application.
The very first pharmacy under this name was opened in 1968 by Michael Busch.  The company was opened up to franchising in 1971 and has been expanding ever since.  There are now locations across 44 states in the US.  The company now comes under the Katz Group of Companies based in Edmonton, Alberta.
The Katz Group of Companies came into being in 1990, the result of a merger orchestrated by Barry and Daryl Katz.  Overall the group provides employment for over 8,500 employees.  In total they operate over 1,800 pharmacies in both the United States and Canada.  There is a Canadian branch of the Medicine Shoppe Canada.
There are a number of different services available at the pharmacies.  They run health and wellness screenings for different medical conditions, medication therapy management, Medicare/Medicaid, home delivery and specialized care centers including for diabetes and other long-term conditions.  They provide services for immunizations and vaccines as well as advice for home care.
Medicine Shoppe Careers
There are Medicine Shoppe jobs that will only require minimal experience such as Sales Associates, Customer Service Representatives and Cashiers.  For management roles you will need to have previous experience in a similar role and for Pharmacist and Pharmacy Technician positions you will need to have all the appropriate qualifications.
You will also be able to send in applications for positions in the corporate side of the industry although you will need to go through their parent company.  The typical departments that you can find positions in are Administration, Accounting and Finance, Sales and Marketing, Legal, Human Resources and Information Technology.
How old do you have to be to work at Medicine Shoppe?  You must be at least 18 years old or over to apply for jobs at Medicine Shoppe.
The benefits to Medicine Shoppe careers will vary by location as the franchises will be run by different management teams but they will generally include health insurance packages with medical, dental and vision insurance.  You may also be entitled to a 401(k) retirement plan and paid vacation and sick leave.
The hours of operation are different depending on the location so you will need to check your individual job description to find out your specific working hours.
Job Descriptions & Salaries
Sales Associate – As a Sales Associate your responsibilities will be to serve the customers and to help them with their enquiries.  Customer service is very important in this role and you will need good communication skills.  You will also have other daily duties as assigned by the manager.  The average pay is between $8-9/hour.
Assistant Manager – As an Assistant Manager you'll work with the Store Manager to help to train and supervise the associates and ensure they are performing their jobs correctly and to the appropriate standards.  Assistant Managers must supervise the store when the manager is absent.  The salary is usually around $30k/year.
Store Manager – Working as a Store Manager you will need to be able to multitask so that you can keep an eye on all sections of the store.  You will be responsible for hiring and training new members of staff and handle administrative duties as they come up.  The expected salary is up to $40k/year.
Pharmacist – The job description of a Pharmacist is fairly standard across different companies.  You will be expected to dispense medications to customers and explain to them the different side affects and instructions.  It is important that you adhere to proper medication handling standards.  The average pay for a Pharmacist is between $40-60 an hour.
Medicine Shoppe Interview Questions
Always be prepared for interview questions by practicing some after you've submitted your Medicine Shoppe application.
Why do you want to work here?  You should always do some research on the company before you get to your interview.  Try to come up with a personalized and original answer to this question. 
Tell me about yourself.  When you answer a question as general as this you need to make sure that you make your answer relevant to the skills needed to be able to perform the role that you are applying for. 
Tell me about a time when you worked in a team.  You can use an example from school or college if you need to, but it will be better if you can pick a time from your previous employment experience.
What is your biggest strength?  Again, it's important to show that you are the best applicant for the job.  So choose something that will help you in the position and describe why it is particularly important. 
How would you handle a conflict with a coworker?  Teamwork is always a desirable attribute in Medicine Shoppe jobs so you should try to demonstrate to the interviewer that you are able to put the interests of the team above everything.
Advice For Application Process
You can search for Medicine Shoppe jobs online and submit an online application and search for vacancies through recruiters.  You can also submit a Medicine Shoppe job application online through their parent company on their website or by making a direct application to their headquarters.  You won't be able to apply online for store-based positions this way.
For store-based opportunities it is also possible to submit a direct application to your local store by heading down there in person with your resume.  You can request a free application form from the manager as there isn't an option to download a printable application for Medicine Shoppe.  You should always make sure you're well presented when you meet the manager.
The interview process should only take a couple of weeks to complete for most job opportunities.  You may often be asked to have a brief phone interview first to answer some basic questions about you and your experience.  Most stores will require you to pass a background check and drug test.
Afterwards you will be invited to one or more face-to-face interviews.  Its important to be suitably dressed when you turn up.  When you meet your interviewer you should be friendly but professional, so smile and make eye contact.  Make sure you always answer their questions in complete sentences and speak clearly.
Also See:
Sunrise Senior Living: See this page for jobs at Sunrise Senior Living.
Homewatch Caregivers: See our guide for careers at Homewatch Caregivers.
Longs Drugs: Visit the Longs Drugs application.
Duane Reade: Use the Duane Reade job application to apply here.
Valvoline: Visit the Valvoline application.
Company Links
http://www.medicineshoppe.com/pharmacy-locations
http://www.medicineshoppe.com/about-us