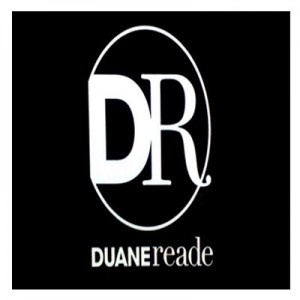 Since the very first Duane Reade drugstore opened between Duane Street and Reade Street of Manhattan in 1960, it has become Metropolitan New York's most recognized pharmacy and drugstore chain. They are known for convenient locations and an extensive assortment of items available from the pharmacy to cosmetics, nutritional products, convenience items, and more. These stores fit a high volume of products and services into small spaces.
Since becoming part of the Walgreens family of companies in 2010, this company has continued growing stronger and better than ever. An important part of that growth is an outstanding staff in 250+ locations. They are in search of motivated, enthusiastic, people oriented people with a passion for retail to join this growing team.
Duane Reade is a company that has seen hard times, but persevered. They identify their New York customers' needs and find exciting new ways they can satisfy those needs. They have a team of amazing associates in every part of this business that makes them the outstanding company they are today.
Does this sound like a great company to work for? Would you be a good fit into this welcoming corporate culture? Looking for an exciting career with the drugstore or retail industry? Would you enjoy working in a business that improves people's lives every day? If so, continue reading and find Duane Reade careers that work for you.
The Duane Reade drugstore chain was started as three stores in 1960 by Abraham, Eli, and Jack Cohen. They got their name because their first successful drugstore was between Duane and Reade streets in Manhattan. Duane Reade was sold by the Cohen Family to Bain Capital in 1992 and sold by Bain Capital to Donaldson, Lufkin, & Jenrette in 1997.
From 1996 through 2005, this expanding business grew from 59 stores to 249 stores under CEO Anthony Cuti. Drugstore chain Rock Bottom Stores Inc was acquired by Duane Reade in 1998. The top performing store was tragically destroyed in the September 11, 2001 attacks. This resulted in a temporarily slower growth for the company. Duane Reade was acquired by Walgreen Company on April 9, 2010.
Duane Reade Careers
Hiring requirements for Duane Reade jobs vary depending on which position you're applying for. One requirement that all applicants must meet: be a loyal, motivated, enthusiastic team player. Visit the careers website so you can see responsibilities and a job description of the job you're interested in. The application form will indicate any specific hiring requirements.
Get Your Degree!
Find schools and get information on the program that's right for you.
Powered by Campus Explorer
Duane Reade will accept your resume, cover letter, and Duane Reade application for consideration. All qualified, motivated candidates will be contacted in order to advance with their interview process. This is where more information about salary and benefits will be shared so they can answer any questions about them or the position.
How old do you have to be to work at Duane Reade? The minimum age for a job with Duane Reade is 18 years old. There is no maximum employment age; all applicants above age 18 may apply.
Duane Reade offers competitive wage and benefits packages to their excellent employees. This is one of many reasons why people love working at Duane Reade. Several examples are listed below of average wages for specific positions with this vibrant company. Clearly, there is a lot of room for growth into a well paying career with this company.
Cashier:  $8.38/hour, Pharmacy Technician: $10.43/hour, Beauty Advisor: $11.82/hour, Shift Leader:         $12.07/hour, Assistant Manager: $45,022/year, Store Manager: $58,350/year
Because an amazing staff is so important, they take care of their employees with competitive benefits. This is a family friendly company; they want to help their employees succeed in every aspect of their lives. A career with this stellar drugstore chain could get you a benefits package that could include the following;
Insurance, Health, & Wellness
Health Insurance, Flexible Spending Account, Health Savings Account, Life Insurance, Occupation Accident Insurance, Dental Insurance, Vision Insurance, Disability Insurance
Financial & Retirement
401K Plan, Employee Stock Purchase Plan, Supplemental Workers' Compensation
Family & Parenting
Maternity & Paternity Leave, Reduced or Flexible Hours, Family Medical Leave, Dependent Care, Childcare, Unpaid Extended Leave
Vacation & Time Off
Vacation & Paid Time Off, Paid Holidays, Sick Days, Volunteer Time Off, Bereavement Leave
Perks & Discounts
Employee Discount, Mobile Phone Discount, Employee Assistance Program, Commuter Checks & Assistance
Professional Support
Job Training, Professional Development, Tuition Assistance
Duane Reade Job Descriptions
There are many job opportunities for anyone who is just getting started with retail or experienced professionals looking to advance their career. There is a lot of room for new people joining an enthusiastic team. Duane Reade careers available include In Store, Pharmacy, Corporate, and Distribution jobs. All positions are crucially important in making this fine business function at its highest potential every day. Find the Duane Reade job application online in order to apply.
In Store
Cashier, Assistant Store Manager, Stock Associate, Store Manager, Beauty Advisor, Store Merchandiser, Look Boutique Manager, Shift Leader, Assistant Project Manager, Store Detective, Part-Time Beauty Associate, Full-Time Beauty Associate
Pharmacy
Drug Clerk, Pharmacy Technician, Salaried Pharmacist, Per-Diem Pharmacist, Part Time Pharmacist, Pharmacy Intern
Corporate
Assistant Project Manager, Planogram LD
Distribution
Distribution Center General Positions, Distribution Center Dispatch Clerk, Distribution Center Inventory Clerk, Distribution Center Supervisor, Part Time Warehouse Truck Driver.
Advice For Application Process
Duane Reade wants your job inquiry with them to be successful. They want applicants to find a job with them that would be a good fit. When considering a position with this company, consider your own skills, knowledge, and qualifications. Which positions are your qualifications compatible with?
When filling out a Duane Reade application, be thorough, honest, and accurate. Be sure all relevant experience and education is included. They want a chance to get to know potential employees when examining applications. How your application is filled out is their first impression of you. It's a good idea to review all information after your initial completion of the application before submission and ensure accuracy.
An extra advantage when applying for a job can easily be obtained by writing a well written cover letter. This is a good way to get more positive attention from your potential employer. This will also further help them in understanding why you're interested in a job with them.
If they see potential for a job for you, they will try making contact via telephone or email. Please make sure you're providing them with current contact information. Stay on top of your phone calls and emails in case they are trying to make contact so they can move forward with the application process.
If you're chosen to be interviewed for a job, make sure you're at the right place at the right time. If you have any questions regarding time or location of an interview, then please do not hesitate to contact your potential employer. They would be happy assisting potential employees.
You may find several jobs that you're qualified for and interested in on the website. If so, feel free to submit multiple applications. For Duane Reade jobs, helpful application links are listed below. Duane Reade jobs online are easy to find. A printable application for Duane Reade is not available so please apply for any available positions online.
Men and women seeking employment can visit the website for a free application. This company is constantly striving to improve the lives of New Yorkers and focus on their daily needs. If you're interested in being part of that vision, please apply for jobs at Duane Reade with the online application. They do not offer a printable application form, so please apply online. There is no need to submit a physical, direct application.
Hours of operation vary depending on which store you're applying for, many of which are open 24 hours a day. When completing an application, please note the hours of the store where you'd like employment. Hours will be discussed in the interview process so they can find a shift that works for all parties involved. This diverse business is an equal opportunity employer. They are constantly seeking out a diverse group of people who can help them improve their business, making their customers' lives better.
This helpful business is focused on making life easier and better for Metropolitan New York. If you'd like to get into the drugstore or retail industry but do not live near New York, there are still several options. If a job with this company is not possible because of your location, Duane Reade still wants opportunity for you in their proud industry.
If you're local to the East Coast, Rite Aid is the largest drugstore chain in that region and third largest in the United States. Another employment option in pharmacy retail is CVS which is America's second largest drugstore chain behind Walgreens. This expanding business is growing constantly. If a position with this business interests you, please find the store locator on Duane Reade's website and find a nearby location.
Also See:
Valvoline: See our guide for careers at Valvoline.
Carquest: Visit the job application for Carquest to apply today.
Pep Boys: Use the Pep Boys job application to apply here.
Firestone: See our guide for careers at Firestone.
Jiffy Lube: See our resource page for more information on Jiffy Lube careers.
RetailVision did a piece highlighting this brand's vibrant rejuvenation. This video interviews a few people who are with this business talking about Walgreen Company's acquisition of Duane Reade and how they are making the Metropolitan New York a better place to be.
Company Links
http://www.duanereade.com/Careers.aspx