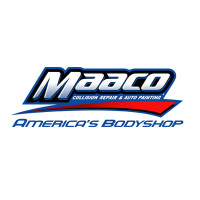 Maaco is a company that owns, franchises, and operates car shops that specialize in collision repair, auto body repair, and car painting. They refer to themselves as "America's Bodyshop", and stand by their quality work. If you would like to have more information on your Maaco application, follow the link below.
Founded in 1972 in Wilmington, Delaware by Anthony Martino, it started out as one auto painting center. In less than 5 years, this company grew at a rapid pace with nearly 200 franchises. Driven Brands, Inc. purchased this company in 2008, when Anthony Martino passed away. Driven Brands, Inc. also owns other well-known car centers.
This company is currently headquartered out of Charlotte, North Carolina. They have about 500 franchises found internationally. They have serviced over 20 million cars since they first opened. Their net income is estimated to be around $13.5 million dollars. Maaco has on multiple occasions topped Entrepreneur magazine's Annual Franchise 500 list.
Maaco has an expectation that their employees are talented and knowledgeable in the field of auto body repair and painting. They also expect that their employees provide an amazing customer service experience for their customers. Maaco has renowned notoriety for a reason, and with the right employees they can keep it that way.
Maaco Careers
There are many different positions at this company at both the shop level and their corporate office. The shop level has entry-level where people can gain experience at this company to grow within the ranks to turn their job into a Maaco career. Some positions are estimator/appraiser, shop manager, and painter.
The corporate level has many opportunities for people of all skills and talents to gain employment. There are some entry-level positions, but many positions are higher level positions with more requirements to gain employment. Some positions in the corporate office are accounts receivable specialist, product strategy manager, and collections associate.
The various positions at this company have different requirements in order to gain employment. Entry-level positions may only require a high school diploma or equivalent and little experience to get hired. Higher level positions may require a college diploma or trade school degree to gain employment. How old do you have to be to work at Maaco? The minimum age of employment is 18 years of age.
Maaco offers very competitive benefits for this industry. Employee eligibility for benefits can be dependent on hours worked weekly and job title. Some benefits include health insurance, vision and dental plans. Employees may also receive paid time off, a 401(k), and advancement opportunities. Employees may also have access to short-term and long-term disability and life insurance options.
The hours of operation can vary depending on their location and holiday hours. Holidays may cause either full day or half day closures. For more information, check your local Maaco for their hours. In general, center hours are Monday through Friday from 8:00am to 6:00pm, Saturday from 9:00am to 12:00pm, and they are closed on Sundays.
Job Descriptions & Salaries
Estimator/Appraiser- An estimator/appraiser is responsible for estimating vehicles that were damaged in an accident. They will coordinate repairs with the insurance company and their customers. They will assign the proper account receivables for the repair work when it is completed. They are also responsible for ensuring the body work is done properly. An estimator/appraise may earn around $58,000 a year.
Painter- The painter is responsible for doing a detailed job of painting the car's body. They should be able to use all necessary tools properly and in accordance to company policies. They must be able to tint colors properly to match the current paint or to match the specifications of the car owner. A painter may earn around $14 per hour.
Shop Manager- A shop manager is responsible for negotiating contracts with suppliers, as well as ensuring that their staff is working at an efficient pace. They will help in the hiring and training of new employees. They will also maintain and inspect shop equipment to ensure it is in working order and get repairs when they are not. A shop manager may earn around $38,000 a year.
Branch Manager- A branch manager is responsible for running the daily operations of their shop. They will hire and fire employees as necessary. A branch manager will conduct job interviews for potential employees. They are responsible for their shop's budget and payroll. They will schedule staff in a manner that is most cost effective. A branch manager may earn around $50,000 a year.
Maaco Interview Questions
These are some questions that you may be asked during your job interview.
Why would you like to work at Maaco? This question may require some previous research prior to your interview. The interviewer is looking to see what you know about the company and what they stand for. Describe the values that you feel you share with the company and why you feel it makes you a good fit to work here.
Do you have a passion for working with cars? Maaco is looking for employees as passionate about cars as they are. This is because people who are passionate about their work tend to have higher quality work and work more efficiently. Explain how passionate you are about cars and even mention your favorite part of working with them.
Why should we choose you over the other applicants? The interviewer is giving you the opportunity to sell yourself as the best candidate for the job. Take this chance to describe your strengths and why the company would benefit from them.
Have you ever had to work as a part of a team where someone did not do their fair share, and how did you handle it? Working as a part of a team is important to this company's success. Describe any situation where you had to work as a part of a team and without being to negative or arrogant, discuss how you handled when someone did not pull their weight.
What are your future career goals? The interviewer is looking for an employee that will be staying with the company for an extended period of time. Tell the interviewer what your future career goals are and how the company fits into your plan.
Advice for the Application Process
If you are wondering how to apply at Maaco, you can visit Maaco jobs online to apply for a Maaco job. You may also fill out an application form at your local Maaco. There are no downloadable applications online. There are no printable applications online. The easiest way may be to apply directly online.
The company has some job descriptions and responsibilities for their open positions. This is to make it easier for potential job seekers to find a position that they qualify for. You should only apply for a position that you qualify for, otherwise your application may not be considered. You should remember to fill out your application completely. Also be sure to remember to submit an updated resume with your application.
After applying at this company, you should hear back within a reasonable amount of time. If not, you can call up the company to check the status of your application and to see if they are still hiring for that position. They may also provide additional information, such as when interviews will begin.
You should prepare for your interview beforehand. You can do this by asking yourself potential interview questions and answering them aloud. This will help you be less nervous for your interview, which will help you seem more confident and articulate. You should also remember to dress in professional manner. This will help increase your chances of getting the job.
Also See:
Brightstar Care: Use the Brightstar Care job application to apply here.
Nissan: For employment at Nissan visit the application page.
Budget Car Rental: Use the Budget Car Rental job application to apply here.
Hyundai: Checkout the application page for work at Hyundai.
Duane Reade: For career opportunities, fill out the Duane Reade online application.
Company Links
https://www.paycomonline.net/v4/ats/at-jobopportunities.php?clientkey=8AEFBC6BB60B0FFAA36D8EC2ECD758FA