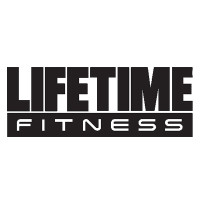 Those who fill out a Life Time Fitness application are looking to join a company that strives to offer customers a path to a healthier and more fulfilled life through exercise. Links to apply for jobs at Life Time Fitness are at the bottom of the page.
The idea for Life Time Fitness was conceived in 1990 by Bahram Akradi.  However, it was a full two years before the first gym was opened in Brooklyn Park, Minnesota. The company quickly expanded throughout Minneapolis and St. Paul before moving outside of the state.  Most gyms are located in exurban or suburban areas across the country.
Currently, there are one hundred and fourteen Life Time Fitness clubs around the country, employing over twenty-four thousand people across the country.  They strive to offer their clients entertainment while they're educated in friendly, inviting, functional, and innovative programs that help the entire family.
In their gyms, Life Time Fitness strives to offer high-end materials to take their clients outside of their normal world to give them a great and outstanding experience.  At several Life Time Fitness gyms, they have hired local celebrities to host classes in their specialty.  For parents who want to work out, the gym offers a daycare options where they can leave their children for up to two hours.
Life Time Fitness Careers
Life Time Fitness careers at the corporate level are devoted to making sure that the gyms are working smoothly.  Most corporate careers are based out of their headquarters in Chanhassen, Minnesota but some positions are across the company, working as a liaison between the gyms and the corporation.
Local positions are scattered across the country, and you could find yourself working in any part of the gym.  Several gyms have open instructor and personal fitness positions.  However, all positions will have you working with customers to make sure that they have a fantastic work out.
How old do you have to be to work at Life Time Fitness? Age requirements vary by position.  As you browse Life Time Fitness jobs online, make sure to read all of the position needs carefully as some require various degrees, experiences, or certifications before being hired.
People with full time Life Time Fitness jobs get some benefits, including a club membership to the gym as well as discounts on Life Café, personal training, Life Spa, and Life Time Fitness nutritional products.  Also, for full and part time employees, there is health/vision/dental insurance and a 401K.
Life Time Fitness Job Descriptions
Account Executive – By creating and maintaining close business relationships with local businesses, you'll strive to make new accounts with their employees in various ways.  You are the key link between the local gyms and the corporate level. Compensation is around $60,000 a year.
Personal Trainer – As needed and requested by members, you will work with individuals during training programs to make sure that will help them maximize their workout efficiency, increase stamina, improve fitness, and help their general well-being improve.  Compensation is around $30,000 a year.
Lifeguard – Maintaining a safe pool environment is what this position is all about.  If customers and members have any questions, you will do your best to answer them while creating a safe, educational, and inviting environment.  Compensation is around $20,000 a year.
Yoga Instructor – You will peacefully guide members through yoga classes while striving to be invigorating and encouraging.  By working towards an excellent mind/body balance while you teach, you'll encourage more people into the yoga lifestyle.  Compensation is around $20,000 a year.
Facility Operations Team Member – As needed, you will make sure that the facility is clean and welcoming to members.  On a day to day basis, you may be asked to do any number of tasks, indoor and outdoor, to keep things running smoothly.  Compensation is around $35,000 a year.
Life Time Fitness Interview Questions
These are some questions you may be asked during your interview:
Why do you want to work for Life Time Fitness? This is an extremely common interview question, so you should be prepared for it.  Talk about what drew you to the company, whether it was the company culture or benefits and why it's your first choice in places to work.
What experience do you have? Highlight any relevant experience that you have.  If you don't have any, instead talk about what drew you to the company and why it's your first choice in places to work.  Use plenty of examples to enhance and support any claims you may make.
Where do you see yourself in the next few years? Your interviewer wants to know if you plan on staying with the company.  Be realistic in your career expectations, but make sure they know you're willing to take on extra challenges and responsibilities in order to move up in the company.
As this company relies heavily on customer service, you may be asked this question in the form of a hypothetical situation: How would you take care of an upset customer? Be practical and realistic as you walk your interviewer through the steps you would take in order to turn the customer's experience around.
If you've applied to work directly with customers in the gym, you may also be asked this question: How would you work with a customer that may not be willing or able to do what you want? Make sure to explain how you would work with a client that may be restricted in what they can or can't do and what you would do to make sure they get the same workout.
Advice for Application Process
How to apply for Life Time Fitness online: first decide if you want to apply at the corporate or local level.  After you've done that, search for the position that you want in your location.  Once you've found it, read through all the job requirements carefully before filling out your Life Time Fitness application.  There is no printable application for Life Time Fitness available on their website.
Before attending your interview, do research on Life Time Fitness and the industry in order to create a list of questions that you can ask.  This may seem excessive, especially for an entry level position, but it will place you in front of the other candidates as it shows that you're prepared.
Have a positive and friendly demeanor when you attend your interview, it will give a good impression and show that you're willing to work with clients.  Dress appropriately for your interview in business casual as it will take place in a semi-formal setting.  If you've applied for a managerial or corporate position, a professional suit is appropriate.
Show gratitude at the opportunity to interview with Life Time Fitness. Make sure to inquire about the best way to check on your hiring status as few applicants will learn if they got the job during their interview because Life Time Fitness will want to screen all candidates before making a final decision.
Also See:
Kids Foot Locker: See our guide for careers at Kids Foot Locker.
Nine West: Visit the job application for Nine West to apply today.
DSW: Checkout the application page for work at DSW.
Planet Fitness: Planet Fitness offers opportunities for both, beginners and experienced roles.
Estee Lauder: For employment at Estee Lauder visit the application page.
Company Links
https://jobs.lifetimefitness.com/?utm_source=careersite&utm_campaign=CareerSite
https://apply.lifetimefitness.com/jobs?brand=Corporate