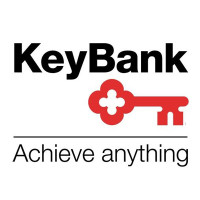 KeyBank is a subsidiary company of KeyCorp which is one of the largest providers in the United States of bank-based financial services. The company provides a wide range of banking services for private individuals and businesses. They are based in Cleveland, Ohio, and have branches in twelve states. For a link to a KeyBank Application, go to their website, below.
KeyBank has over $90 billion dollars in assets, and employs more than 13,500 people. The company was founded in 1825, and is traded publicly on the New York Stock Exchange as KEY. The Chairman and CEO, Beth E. Mooney, is the first woman to have that position at a top 20 bank. See their website for a free application.
The company supports its communities through philanthropic investments and volunteerism. Through their Neighbors Make a Difference Day, and other programs, including grants and matching gifts, the financial institution gives roughly $18 million to its communities. If you'd like to find local KeyBank jobs, visit the website at the bottom.
Part of this company's core values is a commitment to diversity and inclusion, in its hiring practices, its services, and its suppliers. They provide many opportunities for minorities, women, and LGBT people, which enhances their communities in turn. See their website for a list of job opportunities and get a printable application for KeyBank.
KeyBank Careers
If you are interested in KeyBank jobs, you'll find hundreds available in more than 35 categories at their website. Some corporate level positions offered include Senior Recruiter, Project Manager Lead, Business Banking Relationship Manager, and Administrative Assistant. To find out how to apply for KeyBank online, or upload your resume, see the website link, below.
The company is hiring for hundreds of jobs at its branch locations as well. There are many entry level careers listed. Some branch employment opportunities include Teller, Personal Banker, Licensed Relationship Manager, and Branch Manager. Those positions require some experience, but they do not require a college degree. The company accepts applications at their website.
How old do you have to be to work at KeyBank? You must be 18 to work at KeyBank. Most KeyBank careers do require a high school diploma and experience. If you are interested in working for this company, you can browse jobs and click on one to get a job description and find out its responsibilities at their website.
In addition to a salary that's competitive in the industry, an employee can look forward to a number of benefits with a career working for this company. They offer a variety of medical and life insurance packages, retirement benefits, and education assistance. To apply for jobs at KeyBank, see the website, below.
With nearly 1000 full service branches in twelve states, the branch hours do vary. Typical hours are Monday through Friday, 9:00 AM to 4:30 PM, closed on the week-end. They do have 24 hour banking service available through more than 1000 ATMs, and telephone and online services. See their website for a KeyBank application.
KeyBank Job Descriptions
Teller – As a Teller, you would greet customers, handle most of their day to day transactions, and assist them if problems arise. You would need to have excellent communication skills, and be very accurate with money and entering data. You would need a high school diploma, customer service experience, and be able to stand for the duration of your shift. Tellers typically make $12.00/hr., more than the minimum wage.
Personal Banker – A Personal Banker assesses individual client needs and sells the bank's products and services based on those individual needs. A Personal Banker also trains Tellers, and answers to the Branch Manager. A college degree is preferred, but not required, although experience is. Personal Bankers earn more than $100,000/yr.
Administrative Assistant – An Administrative Assistant acts as a receptionist, orders office supplies, cleans up the kitchen, handles the mail and any packages that arrive, and supports the professional staff. A high school diploma, four years of experience, and computer proficiency are required. For a direct application, go to the website, below.
Senior Recruiter – As a Senior Recruiter, you would be responsible for professional recruiting for the financial institution. You would recruit, negotiate offers, and follow through with new hires. A bachelor's degree and several years' experience recruiting is preferred. Senior Recruiters can expect a salary commensurate with their level of experience.
KeyBank Interview Questions
These are some questions you might expect to be asked at your interview.
Why do you think you'd like to work for a banking company? A bank offers a pleasant environment and regular hours, and an opportunity to learn how to better handle your own money. Whatever your own reasons, let your interviewer know that you would be a good fit for the job.
What kind of experience do you have that relates to banking? Most positions with this company require experience rather than a college degree. Be prepared to list any earlier employment you've had that's relevant to the position you want. If you'd like to download application form, go to the website link below.
Are you willing to move? This question won't apply if you wish to work at a local branch, but if you are seeking employment at their corporate offices, or if you hope to advance through the company, it will. Be sure to consider that before the day of your interview.
Are you able to work standing up all day? Tellers must stand, often for an entire shift. If the position you wish to fill requires something of you physically, your interviewer needs to know that you can do it. See the website below to fill out a KeyBank job application.
Advice For Interview Process
This company looks for experience for nearly all of their career offerings. You'll want to dress nicely for your interview, naturally, but you should spend some time before your interview reflecting on things that you've done that might be applicable to the career you want. Show them that you are organized, poised, and have the communication skills they'll want. For a printable application form, go to their website.
If you are interested, you can view KeyBank jobs online, and fill out an application form. With over 500 job listings available across twelve states, you may find the one that's right for you. See their website to fill out an online application. They even offer summer internships for college students, and you can apply online for those as well.
Also See:
UBS: Use the UBS job application to apply here.
Primerica: Visit the job application for Primerica to apply today.
Charter One: For employment at Charter One visit the application page.
TD Bank: Visit the job application for TD Bank to apply today.
Check 'n Go: See our guide for careers at Check 'n Go.
Company Links
http://careers.key.com/index.php
https://en.wikipedia.org/wiki/KeyBank