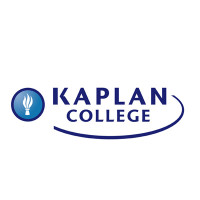 Kaplan is an organization that is dedicated to education. They offer courses of professional training, programs of higher education, and test preparation in a number of locations throughout the United States and overseas. More than one million students are enrolled each year, and Kaplan has over 24,000 employees all over the world. A Kaplan application for jobs not only enriches your life, but those of the students as well.
The Kaplan Company was founded in 1938 by a gentleman by the name of Stanley Kaplan. Originally it was created to offer tuition for students studying the New York Regents exam, and the Kaplan's basement was the original site. It wasn't until after 1984 that the company saw rapid growth, after being sold to the Washington Post Company.
With more than 100 centers in America, the company then took possession of a company called Aspect that was based in London. This led to Kaplan becoming one of the leading sources of academic English programs. From there they expanded into real estate and financial training, and the acquisition of the leading test prep provider in Israel, further expanded the company to 19 countries. Today, the number of learning centers of Kaplan is 500 in 40 countries.
Kaplan Careers
As an educational institute, the majority of Kaplan careers are education and tuition based. Therefore, you will need a qualification to submit an online application for Kaplan jobs. The educational roles include teachers, tutors and instructors, as well as curriculum developers. You must have a passion for education to be considered for employment. Submit a Kaplan application if you want to be working in this industry.
Kaplan jobs are also available in other fields, such as marketing, information technology, human resources, administration, graphic design, communication, web development, and many more. For most of these positions you will also need higher education and qualifications and preferably experience. You can search for job opportunities by searching for Kaplan jobs online.
How old do you have to be to work at Kaplan? You must be 18 years old to apply for jobs at Kaplan.
There are several benefits offered to full-time employees of Kaplan. These include commuter benefits, medical and dental insurances, and flexible spending accounts. Financial benefits include a 401(k) retirement plan, long-term care insurance and group financial planning for eligible employees. Part-time staff also receives vision care, accidental and life insurances and short-term disability insurance. The hours of operation are from 9:00am – 8:00pm Monday to Friday, and from 9:00am to 1:00pm on Saturdays. They are closed on Sundays.
Job Descriptions & Salaries
Tutors – Also referred to as teacher assistants, tutors often work for elementary and secondary schools, colleges and universities, daycare services and private learning centers. The tutor position encompasses a wide variety of responsibilities including going over lessons and classroom materials with the students, helping with homework assignments and projects, and keeping the student and the parent up to date on progress and achievement. A tutor can earn between $20,000 – $30,000 per year.
SAT Instructor – There are many responsibilities of a SAT instructor, including delivering the instruction with a high energy level and the ability to engage the students. The instructor must be able to learn the methodology and strategies of Kaplan quickly. Mentoring skills are needed to help guide the students through the process of studying for the exam, and sitting the exam. To be eligible you must have scored in the 90th percentile on the SAT exam. The average salary is $46,000 per year.
Admissions Representative – The main responsibilities of an admissions representative are recruiting, enrolling and starting new students. As a representative they need excellent communication skills and be able to interact with persons from all educational and cultural backgrounds. They must be motivated to help others understand the benefits of education. The admissions representative is there to assist prospective, enrolled and current students. The average salary is around $48,000 per year.
Student Advisor – The student advisor provides support and service to students as well as managers, including facilities management, accounting, materials inventory and various administrative functions. Other responsibilities include advising students on issues related to testing and exams, assisting in the administration of Kaplan classes and distributing training library materials. Consultative sales with prospective students may also be required. The average salary is around $29,000 per year.
Kaplan Interview Questions
An interview may be daunting, so it is a good idea to prepare answers to potential questions to ease some of the anxiety associated with a job interview.
What inspired you to apply for this kind of post here? They are trying to determine why you applied to work here, rather than another educational institute. Your answer will be completely dependent on your own thoughts about the company, and what makes you want to work for them.
Can you sustain overtime as and when needed? There may be a requirement to fill in for other staff when they are not available. You should answer honestly, and tell them whether you would be available or not.
From where did you complete the highest degree attained by you? Where qualifications are gained can be important, due to the location and quality of that education. This should be an easy question to answer.
Can you recall a situation that required a lot of patience from you? Some of the students may have learning disabilities, or be foreign, and these types of students may take longer than others to grasp the necessities. Think of a specific experience you have had that required a lot of patience and relate it to the interviewer.
What extra quality do you possess that may inspire another student? This question is to find out a bit more about you and your methods of teaching. If you have difficulty coming up with a quality, think about what others may have said to you before about how you helped them. Or, you may have had a specific life event that may inspire others.
Advice For Application Process
The careers section of their website explains how to apply for Kaplan online. There is no download application form, therefore no printable application form, so you are unable to make a direct application at your local office. If you do find a printable application for Kaplan, ensure that it is a legitimate form. The website will also show you the available Kaplan jobs online. Job descriptions of the positions they are hiring for are also on the website.
When you submit an online application, it is a free application form. You will need to create an account to apply online and submit. Make sure you fill in the form correctly and honestly, and when you submit your online application the appropriate department will receive it. If possible attach a copy of your resume and a cover letter to your application. You should receive a response fairly quickly, but if you don't hear back within two weeks, you may call the human resources department to check on the status of your application.
If you receive an interview, arrive a little early to show enthusiasm. You must dress appropriately and be clean and tidy, as first impressions are often the lasting ones. Be polite and friendly to each person you come in contact with before and after the interview, as you do not know exactly who has in influence over your application. Sit up straight during the interview, be friendly and polite, and make plenty of eye contact.
Also See:
MasterCuts: Visit the MasterCuts application.
Petco: Visit the job application for Petco to apply today.
Kubota: Visit the Kubota application.
Hair Cuttery: Hair Cuttery offers opportunities for both, beginners and experienced roles.
Molly Maid: Molly Maid offers opportunities for both, beginners and experienced roles.
Company Links
http://www.kaplan.com/join-our-team
http://www.kaplan.com/about-kaplan/company-overview/