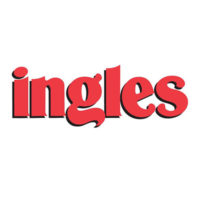 Ingles Markets is a supermarket chain in the United States, considered to be one of the most famous and successful supermarket brands in the country. The company is famous for providing customers' daily necessities.
The company was founded in 1963. It was originally opened by Robert Ingle in Asheville, North Carolina as "Ingles" instead of "Ingle's".
Today, the company operates 193 branches, employing more than 18,000 people to run and maintain services in these branches. The company serves customers in the South United States, particularly in states such as the Carolinas, Tennessee, Georgia, Alabama, and Virginia.
Workers at Ingles Markets enjoy benefits such as directly deposited weekly paychecks, various career advancement opportunities, flexible work schedules, medical insurance, retirement plans, and medical leaves.
Those who have worked at Ingles Markets for a very long time cite the friendly atmosphere in each branch, the competitive salary and benefits package, as well as the many career advancement opportunities and responsive management within the company.
How old do you have to be to work at Ingles Markets?
In order to qualify for an entry level position at Ingles Markets, you have to be at least 16 years old. However, for those who are aspiring for a managerial position, the company requires a higher age requirement and more experience in the field.
Ingles Markets Careers
Since Ingles Markets is a supermarket chain, almost every job position offered by the company requires applicants to have a positive disposition and, preferably, customer service experience. Furthermore, applicants should also be alright with working in shifting schedules and working on the weekends. The ability to multitask is also expected.
Cashier. All monetary transactions are handled by the cashier. The cashier's job also includes monitoring the money that is both entering and leaving the store, as well as handling customer questions regarding product prices. They are assigned to work in cashier stations for the time they are at work.
Driver. Ingles Markets requires drivers to deliver products or to get products from the suppliers to the store. Of course, those who wish to apply for this entry level position are required to be licensed drivers. They are also required to have multitasking abilities. Finally, drivers will also need to deal with talking to people, so a positive attitude is expected as well.
Maintenance Worker. Employees assigned to this position are responsible for maintaining the cleanliness and orderliness of the branch. Usually, a single maintenance worker will be assigned to clean and maintain one part of the branch. This job requires the ability to multitask, and skills in both cleaning and organizing.
Pharmacy Tech. The pharmacy tech is responsible for maintaining and overseeing the pharmacy section of the store. They are responsible for handling customer questions and requests in that area of the store. Of course, given the nature of the job, applicants are required to have a pleasing personality and customer service skills.
Stock Clerk. The stock clerk is responsible for making sure that the right number of products is displayed in the stores for customers to purchase. Those who wish to apply for this job need to be alright with manual labor, specifically lifting. Also, applicants need to be good at organizing.
Meat Associate. The meat associate is responsible for overseeing the meat section of the store. Meat associates are the ones who answer customer queries regarding meat products and assist them when making meat purchases. Like other clerk job positions, those who wish to apply as meat associates need customer service skills and knowledge on meat cuts and other related information.
Floral Clerk. Floral clerks are the ones responsible for maintaining the flower shop at each Ingles Markets store. So, creativity is required for those applying for this job as they may be required to arrange flowers. Furthermore, this entry level job also requires excellent communication skills from applicants.
Shift Manager. The shift manager's job is to ensure that the right number of people is present every day in the store. Shift managers are the ones who set employee schedules. They are also the ones responsible for approving or denying leave requests, and dealing with absenteeism.
Assistant Manager. The assistant manager is responsible for helping out with the maintenance of the store branch. Usually, assistant managers also help with scheduling employees hand in hand with the shift manager. However, typically, their main task involves training new employees and maintaining the quality of services.
General Manager. The general manager is the person responsible for the upkeep of the whole store. General Managers oversee the daily function of the supermarket with the help of the assistant store manager. Other duties include ensuring quality in both products and services, as well as communicating company policy to employees.
Ingles Markets Application
Those who wish to work at Ingles Markets may either submit an application online or personally visit an Ingles Markets branch to submit an application.
The company relies on the online application system when screening new employees. However, applicants may also choose to go to stores in person to submit their applications.
When filling out the application form, the most important thing to remember is to ensure that the information you put in there is correct and up to date.
Since Ingles Markets is a customer service oriented company, applicants should, if possible, highlight any pertinent customer service skills that they may have. In addition, multitasking and organizing skills are also appreciated.
Hiring managers at Ingles Markets look for outgoing and energetic individuals to join their team. Therefore, ensure that you show that you deserve an opportunity to work at Ingles Markets by highlighting these qualities during your interview.
Facts about Ingles Markets
Ingles Markets is known as a fun and family oriented company, which is why a lot of employees over the years have decided to stay.
Ingles Markets focuses on bringing the supermarket experience to small communities, which is why the company focuses on building branches in small US towns and cities.
The company is also a trusted supermarket brand in the United States. With their 193 branches across multiple U.S. states, they have made a name for themselves as one of the most recognizable brands in the country.
Ingles Markets is also involved in charity work. The company has collaborated with Eblen Charities' St. Nicholas Project to create "Ingles Toy Store," which provides toys and clothing to children who are in need.
Application Links
Company: https://www.ingles-markets.com/
Careers: https://www.ingles-markets.com/careers/
Application: N/A