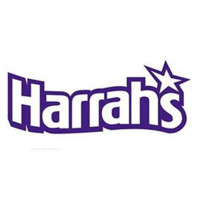 Those that fill out a Harrah's Casino application are joining a company that has casinos from coast to coast. With a focus on customer service, Harrah's Casino aims to make every customer's visit special.  Links to apply for jobs at Harrah's Casino are at the bottom of the page.
Harrah's Casino started over seventy-five years ago in Reno, Nevada.  In 1980, Harrah's, who had two casinos at this point, was acquired by Holiday Inn who opened two more casinos.  In the 1990s, Holiday Inn was taken over by Bass PLC who opened six more Harrah's Casinos.  By 1995, the hotel brands were splitting off and the area that controlled the casinos was renamed Harrah's Entertainment.
Throughout the late 1990s and the early 200s, Harrah's Casinos expanded rapidly.  In 2005, Harrah's Entertainment merged with Caesar's Entertainment, and continued expanding, working on taking over several casinos on the Las Vegas Strip.  By 2009, the board had decided to change the name to the Ceasars Entertainment Corporation, but retained the Harrah's Casino name.
Besides placing a high value on customer service, Harrah's Casinos works towards energy and environmental conservation.  They work towards measurable goals and reducing their greenhouse gas emissions through their CodeGreen program.  Through this program, Harrah's Casino works towards employee involvement for preserving the environment and putting it into practice in their own lives.
Harrah's Casino Careers
Harrah's Casino is owned and run by Caesar's Entertainment Corporation and there are very few jobs available at the corporate level.  However, there are plenty of positions available at Caesar and Horseshoe casinos, which are scattered across the country, just like Harrah's Casino.
At the local level, Harrah's Casino jobs are all over the country doing all sorts of things.  Having a positive outlook and a focus on customer service is what all positions really focus on in order to make sure that all guests have a great experience.  Most jobs are entry position, but the company really likes to promote from within.
How old do you have to be to work at Harrah's Casino? Age requirements vary by job. As you look at Harrah's Casino jobs online make sure to read all of the requirements carefully, certain positions will require you to have certain experiences, degrees, skills, or certifications.
Those with Harrah's Casino careers do get select benefits.  Part of the package includes dental, medical, and vision insurance as well as a 401K.  At certain locations, you may also get access to health and wellness centers and health educators.  There are several more benefits that you will learn about if you're hired at Harrah's Casino.
Harrah's Casino Job Descriptions
Bartender – Providing fast and friendly service to guests and servers alike is what your job is all about.  You will keep your area properly stocked and maintain a clean area that meets high company standards as well as federal and state laws.  Compensation is around minimum wage.
Cage Cashier – As you give guests tokens, chips, and cash, you will be prompt and courteous with everybody.  Being able have sound judgement and basic math skills as you perform credit checks on customers and work closely with other departments to improve the casino.  Compensation is around minimum wage.
Cook – Being quick and consistent with the food you prepare for guests is a major part of this job.  Maintaining a clean and organized kitchen is mandatory for this position in order for you to meet company, state, and federal standards.  Compensation is around minimum wage.
Guest Room Attendant – You will make sure that you have a positive and upbeat attitude in your interactions with all guests.  If there are any faults in service to the rooms, you will work to figure out what went wrong, and do your best to anticipate all guest needs.  Compensation is around minimum wage.
Laundry Attendant – Working in a team is a major part of this job as you will be moving heavy carts filled with laundry to and from various machines as they get cleaned.  Measuring the carts to make sure that the machines do not get overloaded is a big part of this job as well.  Compensation is around minimum wage.
Valet Attendant – Being quick at retrieving customer's cars is a big part of this job as you will also work to ensure that special requests are taken care.  One of the most important parts of this job is to be able to handle all sorts of weather, be it hot or cold, rainy or snowy. Compensation is around minimum wage.
Harrah's Casino Interview Questions
Here are some questions you may be asked at your interview:
Why do you want to work for Harrah's Casinos?  This is an extremely common interview question, so you should be prepared for it.  Talk about what drew you to the company, whether it was the company culture or benefits, and what it's your first choice.
What experience do you have? Highlight any and all relevant experience that you have.  Some jobs don't require experience, so instead, talk about what you can bring to the job instead and what you offer the company.  Have plenty of examples to back up your statements.
Where do you see yourself in the next few years? Your interviewer is looking to see if you're planning to stay with the company, especially if you're going for full-time or part-time position.  Talk about how you're willing to take on extra challenges and responsibilities in order to move up in the company.
As many of these jobs have to do with customer service, this question may be asked in the form of a hypothetical situation: How would you take care of an upset customer? Explain what you would do in the simplest way possible, making sure to explain the logic behind your actions to turn the customer's experience around.
Several jobs require that you lift objects of various weights, so you may be asked: How much can you carry? Make sure that you're honest about what you can carry and if there's anything that could keep you from fulfilling your jobs to the best of your ability.
Advice for the Application Process
How to apply for Harrah's Casino online: you would like to fill out a profile before putting in a Harrah's Casino application, follow the second link.  For the first link, set your search parameters, select the state that you want to work in, making sure that they have a Hannah's Casino for you to choose from.  Then, find the job that you're interested in and follow the process to start filling out forms to create a profile and submit an application. There is no printable application for Harrah's Casino.
Before you attend your interview, do research on Harrah's Casino and the industry.  Have a list of prepared questions that you can bring with you to the interview.  Although this seems excessive for an entry level position and several of your questions may be answered during the interview, it will place you ahead of the other candidates as it shows that you think ahead.
Interviews will take place in a formal setting, so make sure that you dress appropriately, business casual at the very least.  If you're going for a management or supervising position, you should wear a suit.  Have a positive and friendly attitude for your interview, it will show that you're ready to work and fit in with the existing standards.
Show gratitude at the opportunity to interview with Harrah's Casino.  Afterwards, inquire about the best way to check on your hiring status.  Few applicants will learn if they got the job during their interview, as the company will want to screen all candidates before making a final decision.
Also See:
Parx Casino: Visit the job application for Parx Casino to apply today.
Knott's Berry Farm: Visit the job application for Knott's Berry Farm to apply today.
Soaring Eagle Casino And Resort: See our resource page for more information on Soaring Eagle Casino And Resort careers.
AMC Movie Theater: Visit the job application for AMC Movie Theater to apply today.
Barona Resort And Casino: Barona Resort And Casino offers opportunities for both, beginners and experienced roles.
Company Links
https://caesars.hodesiq.com/Default.aspx
https://caesars.hodesiq.com/my-profile.aspx