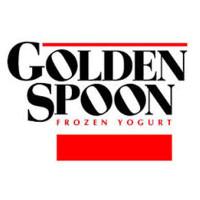 Golden Spoon Frozen Yogurt has locations in both the United States and across the world.  To find out how to apply for Golden Spoon Frozen Yogurt online follow the link at the bottom of the page or use the information below to get started on your Golden Spoon Frozen Yogurt application.
The restaurants get their name from the golden plastic spoon that comes with every cup.  The company headquarters are located in Rancho Santa Margarita, California and many of the stores are also in California although there are also locations in Nevada and Arizona.  Internationally you can also find restaurants in Japan and the Philippines.
The flavors in the stores are subject to change depending on the month but there are four standards always available which are Old Fashioned Vanilla, Just Chocolate, Peanut Butter and Berry.  Other temporary flavors include Graham Cracker Peanut Butter, Raspberry Cheesecake Cinnamon, Strawberry Cappuccino, Chocolate Malt Cafe Latte, Toffee and Cake Batter.
The stores run a Birthday Club giving out free frozen yogurt on customers' birthdays.  They also offer their stores as venues for fundraising events for local charities, churches and schools.  You can even use their services for Sports Teams and corporate events where 20% of all the sales will go to the chosen organization.
Golden Spoon Frozen Yogurt Careers
The most common Golden Spoon Frozen Yogurt jobs available will be in the Crew Member positions.  For this role you won't generally need a lot of experience but you will need to have good interpersonal skills.  There will also be job opportunities for Assistant and General Managers for which you will need to have worked in a similar position before.
As this is a relatively small company there are not that many Golden Spoon Frozen Yogurt careers in the corporate side of the industry but you may be able to make a direct application to their headquarters to enquire about open positions.  Typical positions will include roles in Administration, Finance and Accounting, Sales and Marketing and Legal.
How old do you have to be to work at Golden Spoon Frozen Yogurt?  You will need to be at least 16 years old or over to apply for jobs at Golden Spoon Frozen Yogurt.
There are many different benefits to working in Golden Spoon Frozen Yogurt jobs for all of their employees.  Firstly, you will be entitled to discounts on all of the different food items available on their menu.  Eligible employees will also be able to enjoy a healthcare package with medical, dental and vision insurance as well as 401(k) retirement plans.
The stores are open every single day from 11am until 10pm.  Your individual working hours will depend on your specific job description.
Job Descriptions & Salaries
Crew Member – As a Crew Member your responsibilities will include taking customer orders and giving them recommendations as well as putting together their orders and some cleaning duties.  This can be a fast-paced industry so you will need to be comfortable working on your feet for most of your shift.  The typical pay is $8/hour.
Crew Leader – Crew Leaders will help the management team to organize the staff and to make sure staff are performing their jobs well.  You will help out taking customer orders and handle any issues that come up.  You will need to lead by example and have good communication skills.  The average hourly pay is $10. 
Assistant Manager – Being an Assistant Manager in a busy restaurant like this your role is crucial in helping the General Manager with their duties.  You will be required to supervise the staff and ensure they are carrying out their tasks correctly and handle customer enquiries and complaints.  The average salary is $11/hour.
General Manager – The General Manager needs to be able to supervise all the different operations of the restaurant ensuring that the customer experience is always the best that it can be.  You will be responsible for hiring and training new staff as well as carrying out administrative tasks.  The expected salary is $61k/year.
Golden Spoon Frozen Yogurt Interview Questions
To give yourself the best chance of employment after you've made your Golden Spoon Frozen Yogurt application, always practice some common interview questions.
Why do you want to work here?  In any job interview you will probably be asked some version of this question so make sure you do some research before you go to help you with your answer. 
How do you handle stress? Sometimes the store may be busy or you'll have to deal with a customer complaint and it is important that you can remain calm under pressure and deal with any of these potential situations.
How would your last boss describe you?  Always make sure you keep your answer relevant to skills needed for the job you want.  If you haven't had a job before then use examples from your teachers or professors.
What are your career goals?  They'll be looking for people who want to grow in the company so set out what steps you plan to take to move up the ladder and how you plan to achieve them.
What are the most important parts of customer service?  There isn't just one right answer to this question.  Think about the best examples of customer service you have ever experienced and say why they were so good and how you can apply it to your own job.
Advice For Application Process
Search for Golden Spoon Frozen Yogurt jobs online to be directed to the careers section of their website.  There you can see which of their locations are hiring and submit an online application by filling in the application form.  They list openings for hourly and management roles when they become available.
If you don't want to apply online and you want to make a direct application to your local restaurant then you can go down there with your resume and request a free application for employment from the manager there.  You can also download a printable application for Golden Spoon Frozen Yogurt.
Once you've submitted your Golden Spoon Frozen Yogurt job application online you may be invited to face-to-face interview with either a General or District Manager.  Sometimes you may be invited to more than one interview.  Interviews for entry-level positions often result in applicants being hired on the spot, but the process will be longer for management job opportunities.
When you're invited to an interview make sure you have prepared yourself. It's important to turn up smartly dressed even if you're applying for an entry-level position, although a full business suit usually won't be necessary.  Sometimes you might need to follow up after your interview to check on the status of your applications.
Also See:
Yogen Fruz: Visit the Yogen Fruz application.
Honeybaked Ham: Use the Honeybaked Ham job application to apply here.
Maggiemoo's: For employment at Maggiemoo's visit the application page.
Godiva Chocolatier: For employment at Godiva Chocolatier visit the application page.
Ben & Jerry'S: See our resource page for more information on Ben & Jerry'S careers.
Company Links
http://www.goldenspoonvc.com/employment.html
http://en.wikipedia.org/wiki/Golden_Spoon