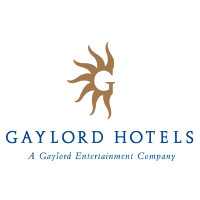 Gaylord Hotels is a brand of hotels focusing on conventions, owned and operated by Marriott International.  To find out how to apply for Gaylord Hotels online, follow the link at the bottom of the page and search the careers section of their website to get started on your Gaylord Hotels application today.
There are currently four different locations and convention centers: the Opryland in Nashville, Tennessee, which also has an overflow property, the Palms in Kissimmee, Florida, the Texan in Grapevine, Texas and the National in National Harbor, Maryland.  There is currently a fifth location under construction, due to be named the Rockies in Aurora, Colorado.
The first hotel and convention center in Opryland was opened in 1977.  This first hotel had 600 rooms, later buildings have had as many as 3,000 rooms.  The centers also include water parks, nightclubs and bars to entertain guests during their stay, especially in the downtime between meetings.  All hotels have numerous facilities for company conferences and meetings.
The hotels are owned by Marriott International, which was founded back in 1927 in Washington, D.C.  It is a worldwide brand that spans across international borders and opened its 4,000th location in June last year.  Other brands run by the company include Ritz-Carlton, Renaissance Hotels, Fairfield Inn, SpringHill Suites and Residence Inn.
Gaylord Hotels Careers
There are many different job opportunities and career paths available in the various locations.  They are hiring for positions in the restaurants, bars and other amenities, for Front Desk and Reservation Agents, Housekeeping and Laundry Staff, Room Attendants and for Managers.  Many of these are entry-level opportunities and won't require much experience.
There are also Gaylord Hotels jobs available in the corporate side of the industry via their parent company Marriott International.  The departments that you can submit applications to include Finance and Accounting, Administration, Human Resources, IT, Operations, Sales and Marketing amongst others.  For these roles, candidates with degrees in the relevant fields will be preferred.
How old do you have to be to work at Gaylord Hotels?  You will need to be at least 18 years old or over to apply for jobs at Gaylord Hotels.
You'll find that through Marriott International there are a lot of benefits to Gaylord Hotels careers.  Eligible employees will be entitled to a healthcare package including medical, dental and vision insurance as well as a 401(k) retirement plan.  You will also be entitled to paid time off, flexible scheduling and discounts on stays at hotels and their services.
The hours of operation are 24 hours a day, 7 days a week.  You will need to check your exact job description to find out your specific working hours.
Job Descriptions & Salaries
Laundry Attendant – The responsibilities in this job are very important for the comfort of the guests.  Duties will include washing, drying, ironing and sorting the bed linens and other linens throughout the hotel.  It is essential that this job is carried out to acceptable hygiene standards.  This job will typically be paid at minimum wage.
Food and Beverage Attendant – Interpersonal skills are very important in this role and the industry can be very fast-paced.  Working in the restaurant of the hotel you will take customers food and drink orders and serve the meals. You will also assist with some food preparation and other daily duties as assigned.  The pay for this usually starts at $8/hour.
Front Desk Agent – The requirements for this job mean that you will need to be knowledgeable about the rooms and services offered in the hotel as well as information about what to do and see in the local area.  You will process transactions and assist with reservations.  The pay rate for this position is between $9-13/hour.
General Manager – As a General Manager of a large and busy hotel you need to be able to manage the performance of all areas including the restaurant, bar, front desk, rooms and all other services provided by the hotel.  You will be responsible for hiring, training and supervising staff.  The salary for this role starts at $47k/year.
Gaylord Hotels Interview Questions
Practice some common interview questions after you submit your Gaylord Hotels application to give yourself the best chance of employment,
Why do you want to work here?  You should always carry out a bit of research on the company and their values before you attend an interview.  Then you can be specific about what it is about the place that made you interested in Gaylord Hotels jobs. 
Tell me about your experience.  Talk about your relevant experience and skills that make you an ideal candidate for the job.  Be specific about your employment experience and give dates, job titles and past employers.
How would you handle a customer complaint?  Give a specific example from a previous job here if you can.  If you haven't been in this situation before then talk about a similar occurrence when you had to deal with a difficult person.
What is your biggest weakness?  It can be hard to answer this question as you don't want to talk about your negative points, but the way to get around it is to talk about what you have been doing or could do to overcome your flaws.
What is your availability?  Many of the hourly opportunities will be for certain shift times so the ability to be flexible in your work schedule will be extremely beneficial to your application.
Advice For Application Process
To make a direct application to one of the hotels, you can take your resume down there and request a free application form from the manager.  Make sure you are well presented when you meet the manager for the first time.  There isn't an option to download a printable application for Gaylord Hotels.
If you want to apply online for corporate roles or other roles with Marriott International, either search Gaylord Hotels jobs online or use the provided links below.  Using their portal you can fill in the online application form with your experience and details to submit your Gaylord Hotels job application online.
Appearances can go a long way in the hospitality industry so make sure you show up to your interview smartly dressed and well prepared.  When you greet your interviewer give them a firm handshake, make eye contact and smile.  It's important to maintain a positive attitude throughout to show your enthusiasm for the job.
In your interview make sure you speak clearly and in full sentences.  Give specific examples to demonstrate your points whenever you can because this helps the hiring manager to get a better sense of your experience.  Sometime it may be necessary to follow up by phone or email after your interview to check the status of your application.
Also See:
Hilton Hotels: Use the Hilton Hotels job application to apply here.
Microtel: Visit the job application for Microtel to apply today.
Knights Inn: Use the Knights Inn job application to apply here.
Marriott: For career opportunities, fill out the Marriott online application.
Westin Hotels And Resorts: For employment at Westin Hotels And Resorts visit the application page.
Company Links
http://www.marriott.com/gaylord-hotels/travel.mi