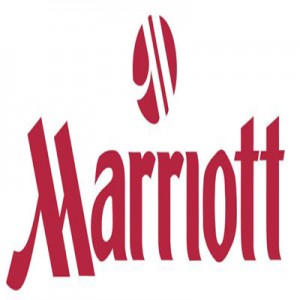 Marriott International, Inc., is a hotel company that currently has more than 4,200 hotels around the world. The company has hotels in 79 different countries and territories. The chain currently operates 18 different brands that are easily recognizable in the hotel industry, including the Ritz-Carlton, Gaylord Hotels, Courtyard Marriott, and Residence Inn. You can find the Marriott application link below.
The company was founded in 1927 under the name Hot Shoppes, Inc. The founders were J. Willard and Alice Marriott; they started out owning an A&W root beer franchise that quickly started selling food and turned into Hot Shoppes. In 1957, the company moved to the hotel business and opened the first motor hotel in the world in Arlington, Virginia. J.
More recently, the company has expanded by acquiring the Protea Hotels' Brand in 2014 and Delta Hotels and Resorts in 2015. The family has ran the company for nearly 90 years. The headquarters is currently located in Bethesda, Maryland; during the fiscal year of 2014, the company brought in almost $14 billion.
The business has a unique set of values that leads to the best customer service experience possible for the company's guests. The chain feels that if you take care of your associates, they will better take care of the hotel guests. The chain also likes to give back to the communities it serves by helping with five international issues, including poverty alleviation, global diversity, and child well-being.
With a number of locations both domestic and abroad, employees have the chance to grow within the company. If you are working at Marriott and see other jobs available, fill out applications for them, because the company likes to promote from within. Employees like that they can further their careers within the company, because the company takes care of its employees.
Marriott Careers
Marriott offers a variety of different types of jobs. The company offers entry-level, management, and corporate positions. Entry-level positions are typically hourly and including guest service agent, front desk associate and room attendant. These positions will probably allow for flexible hours, but you may be required to work nights, weekends and holidays.
Get Your Degree!
Find schools and get information on the program that's right for you.
Powered by Campus Explorer
Marriott jobs in management include sales manager and hotel manager. These employees typically make salary. Responsibilities include hiring employees, making sure guests are satisfied and promoting the brand. Management employment opportunities require a college degree and/or previous management experience. If this sounds like something you would be interested in, apply for jobs at Marriott today.
How old do you have to be to work at Marriott? Potential employees must be at least 18 years old to start their Marriott careers. If you are 18 or older, there are a number of job opportunities available within the company. The hotels are open 24 hours a day, seven days a week, so be prepared to work night, weekend and holiday hours, as well.
The company offers its employees a variety of benefits. One major benefit is discounts on the company's hotels around the world. Employees also enjoy discounts on food, beverages and items from the company's hotel gift shops. Advancement opportunities are available at the hotel chain, as well. Other benefits include vacation and insurance.
Marriott Job Descriptions
Concierge – Concierge jobs provide special services for hotel guests. Concierges help with special guest requests, such as dry cleaning or making arrangements for transportation. These employees typically work with the housekeepers and bellpersons. This position generally pays between $12 and $13 an hour with the possibility for tips.
Valet – Many hotels in densely populated areas have valet services for guests. As a valet, job responsibilities include parking guests' vehicles and retrieving them for guests. Valets make extra money based on tips from hotel patrons. Valet employees for the hotel must have valid driver's licenses and a good driving record. If this sounds like the position for you, fill out a Marriott application.
Guest Service Representative – Guest service representatives man the front desk of the hotel. The job description for this position includes helping patrons check in and out of the hotel. This position is frequently filled by entry-level workers. The average hourly rate for those working the front desk is between $9 and $10 per hour, but it may be different based on location of hotel and experience level.
Hotel Manager – Mangers at Marriott hotels are responsible for the operation of the hotel. The manager needs to be able to deliver exceptional customer service and help other hotel employees to do the same. Managers are responsible for training new employees and promoting the hotel name. Managers typically make around a $60,000 per year salary.
Marriott Interview Questions
If you get called in for an interview with Marriott, be sure to prepare for questions similar to these:
What hours are you available to work? Be advised that these hotels are open 24 hours a day, seven days a week. This means that some employees will have to work overnight and on holidays and weekends. If you aren't able to do this, it might cost you the job.
Do you have previous hotel experience? Hotels are completely different than other businesses. Some of the positions at Marriott will require previous experience at hotels or as a manager, for example.
Why do you want to work for Marriott? Some people like to be of service to others and some like to be able to work flexible hours. The company also has benefits that other places don't offer, so maybe that is a major reason for you wanting to work there. The chain also values its employees, so that draws a lot of potential employees to the company.
Potential managers will need more experience, so those applying for management positions should prepare for questions, such as "What is your leadership style?" or "Can you tell me about a time you positively handled a situation with an unsatisfied customer?" These questions screen potential employees by seeing how they will fit in with the hotel's values and the other employees.
Advice For Application Process
While you can fill out a Marriott job application online, there is no printable application for Marriott. Since there is no printable application form and nowhere to click download application form on the website, if you wish to apply in-person, you must get a free application from a local hotel. If you wish to apply online, the website will walk you through how to apply for Marriott online.
You can search for Marriott jobs online and fill out a direct application immediately. The online application is thorough, but be sure to include a copy of your resume so the hiring manager can see if you are well-suited for Marriott jobs. If they think you are a good fit for a career with the company, they will call you in for an interview.
When you fill out an application form and submit your resume, be sure to prepare other information for your interview. The interviewer will already know that information, so they want to know what isn't on your resume. Also, be sure to dress appropriately for the interview. Dress in business casual attire, as that is what you might be required to wear for Marriott careers.
After you apply, expect to wait up to 3 weeks to hear back from the company. If you don't hear back, be sure to contact the hotel to reaffirm your interest in the job. Not only will this let the hotel know that you are still interested in the job, it will also make you stick out from all the other applicants.
Also See:
Econo Lodge: Visit the job application for Econo Lodge to apply today.
Candlewood Suites: Candlewood Suites offers opportunities for both, beginners and experienced roles.
W Hotels: See our guide for careers at W Hotels.
Hilton Hotels: Hilton Hotels offers opportunities for both, beginners and experienced roles.
Embassy Suites: Visit the job application for Embassy Suites to apply today.
https://www.youtube.com/watch?v=qeefSTrkvrk
Company Links
http://jobs.marriott.com/
http://www.marriott.com/careers/application-process.mi