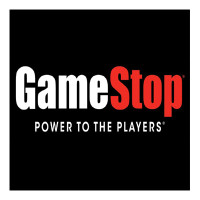 GameStop Corp. is a video game, electronics and wireless services retailer. The company caters to gaming and technology enthusiasts with providing video game titles, hardware or consumer electronics.
In 1984, the company began as a Texas-based software retailer called "Babbage's", founded by James McCurry and Gary M. Kusin. After merging with Software Etc., they formed Babbage's Etc. Later, being sold to Barnes & Noble's and merging with Funco, the name was changed to GameStop.
With over 7,500 stores across 14 countries, the company has an approximate number of 40,000 employees. Being one of the world's largest video game retailers, it has won several awards, including the 2011 COLLOQUY Award for Loyalty Innovation in Retail.
An employee can enjoy several benefits, including health insurance and dental coverage for eligible employees. An employee also has access to store discounts, life insurance, paid trainings, paid vacation days, and the company-sponsored 401 (k) savings plan.
For plenty of employees, working at the company is a fun and learning experience, with learning all about the different systems and technology. Employees also find the atmosphere in stores is great, with opportunities to make friends with customers or coworkers.
How old do you have to be to work at GameStop?
To apply at an entry-level position in the company, prospective employees are required to at least be 18 years of age.
GameStop Careers
The company looks for several traits and skills in their workers, including good communication skills, approachable personality, and willingness to learn.
Dedicated Cricket Advisor: The DC Consultant serves in providing the best guest service for Cricket products and services, and endorsing the PowerUp Rewards program, and the exclusive Buy-Sell-Trade program. This position requires willingness to learn; the DC Consultant researches learning all about competing plans, operating platforms, and different types of phones along with an alertness to how customers use theirs.
Games Advisor: Games Advisors work in providing the best possible service to guests and ensuring commitment through various means, such as sharing product and gaming knowledge, ensuring products are organized and easy to see, and encouraging guest interest in the company's Buy-Sell-Trade model. Welcoming guests, answering their questions, recommending products, and promoting GameStop's guest benefits are some of the responsibilities of a Games Advisor.
Senior Games Advisor: This position's main responsibility details assisting the store management in supervising the store activities as well as maintaining a friendly and organized atmosphere. Other duties include checking and recording for any discrepancies in stocks, delegating tasks to Game Advisors in case the absence of management, and providing accurate feedback and reports to the Store Leader.
Assistant Store Manager: In the absence of the Store Manager, the Assistant Store Manager supervises other retail staff in ensuring the continued providing of excellent customer service. Making sure that the store is properly stocked, assisting junior staff members in their responsibilities and the store's policies, taking stock of defective items, and ensuring that all packages are labeled correctly are other duties assigned to this position.
Store Manager: The Store Manager is directly responsible for maintaining order in a single store. Thus, this position has many duties, which includes supervising staff to continuously provide optimum guest service, ensuring all store fixtures and equipment are in working properly, conducting inventories directly communicating any discrepancies to the District Leader.
District Manager: Assuming total responsibility for the success of a geographic district is the District Leader. This position is responsible for maintaining optimum quality customer service and leading Store Managers via training and encouraging, making sure that the company's goal is always upheld, by conveying the standard of operations and ensuring that Store Managers hire qualified staff.
DC Associate: The DC Associate has priorities regarding shipping, packing, and scanning inventories after initial training. This position requires accuracy in verifying product information and paying attention to detail. Abilities in operating computer terminals and the RF scanner, along with basic knowledge of the Warehouse Management Systems to provide accurate information to supervisors are also encouraged.
Seasonal Sales and Service Advisor: As a seasonal store employee, this position works with the main goal of providing quality service and focuses on the needs of holiday shoppers. A friendly disposition along with the understanding that the customers' needs take priority over anything else, a Seasonal Sales and Service Advisor works under general supervision.
Associate Merchant: Associate Merchants assists the Merchant in making decisions in buying, negotiating with suppliers, marketing products, and reporting financial results to the supervisors. This position may also assist in strategies in merchandising and financing, coordinating assets for marketing needs, and submit promotions for marketing vehicles.
Web Designer: A key position for online marketing strategies, the Web Designer designs and creates new web pages as well as customizing the company sites. The main duty of this position is to provide a good online experience for consumers, resulting in better customer interest in online aspects of the company. 
GameStop Application
To apply to the store branch of your choosing, go to their careers page site and you can go pick out the job of your choice there. You may also go directly to a store and request an application from the Store Manager.
For convenience to applicants, GameStop provides both online and in-store applications. While going directly to their local store may be preferable to some applicants, online application makes it more favorable to job seekers who are looking for jobs in different locations.
Having an interest in video games will work in your favor when applying as it represents one of the most important topics when working there. At least a basic knowledge of latest gaming trends is also advantageous.
A resume is required when applying both in-store and online. Create it to contain all your educational background and work experiences. If you get stuck, you can use an online resume generator, which will file your information into the required format.
If you have a job interview coming up, they will most likely ask you questions regarding video games, your reasons for applying and if you have any previous retail experience. It would be a good idea to research beforehand, set up a mock interview for yourself and practice.
Things to know about GameStop
The company prides itself in a more diverse workforce to work on build understanding better teamwork, along with providing an enriched experience in working. Discrimination on all grounds is not tolerated, and the company values ensuring equal opportunities for anyone.
GameStop Corp. reported total global sales for its nine-week holiday period as amounting to $2.77 billion, gaining an increase of 10.6% compared to 2016's holiday period. Video game sales increased to 7.3%, attributed to the success of Activision's Call of Duty.
The company is most well-known for its cheap "Buy-Sell-Trade" policy, where customers can trade in video games, electronics, systems and more for credit, which they can then use in the store.
GameStop currently supports several nonprofit organizations with the purpose of using gaming and technology to improve the lives of many families. These organizations include the Make-A-Wish Foundation, St. Jude Children's Research Hospital and Autism Speaks. 
Application Links
Company: https://www.gamestop.com/
Careers: https://careers.gamestop.com/
Application: https://gamestop-application-online-form.pdffiller.com/