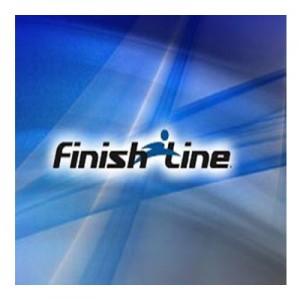 Do you consider yourself a sneaker-head? If you answered yes, and feel that you are capable of selling the best shoes to the right person, you're a perfect candidate for Finish Line. Positions include Sales Associate, Stock Associate, Cashier, Assistant Manager/Manager in Training, and Store Manager. These top interview questions are commonly asked when interviewing for Finish Line, and will help set you up for success.
Finish Line Interview Questions
These are a few questions asked during your meeting. There are times where you may need to physically act out a question.
How can you relate the goals you have for yourself to the goals of Finish Line? Discuss hoping to move into management or plans you have to move into the corporate field. Your job, whether you start as a cashier or manager, can lead to bigger possibilities.
Do you have any retail experience? Experience, although unnecessary, is a plus when coming into a retail store. Having experience means less training and that you'll be able to adapt faster. Without specific experience, just discuss your work habits.
Sell me this [random item]. You should have the ability to sell the product. Display your customer service skills buy selling whatever they show you. Demonstrate how you would approach a customer without being pushy. 
Describe what customer service means to you. Bring up a good customer service experience you've personally experienced and how that makes you a better employee. Mention that customer service means making the customer happy.
Do you have open availability? If you have school and/or extracurricular activities, let them know ahead of time so they can know how to schedule you. Also mention if you're willing to work overtime or extra days if needed. 
What can you bring to the company? Sell yourself as you would sell the product. Speak highly of yourself and let them know what kind of worker you are and make them feel as if they need you. 
What role do you usually take in a team environment? Tell them you take a leadership role and you like to take charge. If not, tell them that although you don't prefer to be the leader, you do give ideas in hopes of making things better overall. 
Do you have any questions for me? Ask about the schedule, the hours you will be working, uniforms, and training. If pay is based on commission, ask how that process worked, especially if you've never worked for commission. Always come with questions of your own.
This just scratches the surface, but it gives a general idea of how the meeting will go.
Interview Tips
You may be interviewed over the phone, which can be a little challenging depending on your personality. Body language and physical sign of being nervous aren't apparent, which can help as well. Remember to speak coherently and don't mumble. Practice smiling while using the phone because it can be heard in your voice.
For a one on one interview, you should dress casually. Finish Line is shoe store, so it isn't necessary to arrive in business attire, but clothing should fit and not appear wrinkled. Your footwear is obviously important as well. This interview is where you will be put on the spot to sell an item, and you may have to speak to an actual customer. Have a sales pitch in mind before arriving.
Lastly, you should research the company before the interview. They compete with other shoe stores in the mall and you will need to know how they differ. Knowledge of current sneaker trends is needed, and you will also need to know of specific shoes for certain needs, such as running or walking shoes.
Working in a shoe store can be fun, and if you have a passion for shoes, this is the place for you. Always remember to relax and be confident.